***I have some exciting news!
This week the site will feature: The Week of Heather Gudenkauf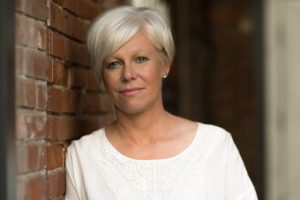 Courtesy of Heather Gudenkauf
Heather is my favorite author. Her novels always pull me in and I don't want to put them down. They are suspense/thrillers.
Beginning tomorrow, I will post a review of one of her five novels. This will continue all week then, on Saturday I will post an interview I was able to do with her. Shortly after I started this blog I decided to take a chance and ask her if I could interview her for my blog. I knew I would get one of two answers: "Yes" or "No". To my surprise she said, "Yes"!  Sometimes you have to take a chance and see what happens.  You may just be surprised at the results!
I was beyond excited about this. This was like a dream come true for me. How often do you get to talk to your favorite author, let alone do an interview with her?!?!?!
Thank you for this opportunity Heather!
(Don't ever miss a post: Click Follow on the bottom right corner and enter your email address.  You will receive an email asking you to confirm that you want to receive emails. Once you confirm, you will then get an email whenever there is a post!)