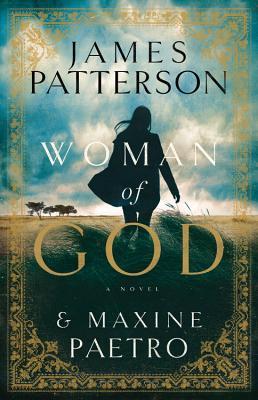 Authors: James Patterson and Maxine Paetro
Audiobook
Published: September 26, 2016
Dates Read: April 14-26, 2017
My Rating: 3 stars
Book Summary from Amazon:
St. Peter's Square, Rome.
White smoke signals that a new Pope has been chosen.
Is it possible that the new Pope…is a woman?
The world is watching as massive crowds gather in Rome, waiting for news of a new pope, one who promises to be unlike any other in history. It's a turning point that may change the Church forever. Some followers are ecstatic that the movement reinvigorating the Church is about to reach the Vatican, but the leading candidate has made a legion of powerful enemies who aren't afraid to kill for their cause.
Faith has never come easy for Brigid Fitzgerald. From her difficult childhood with drug-addled parents to her career as a doctor healing the wounded in Sudan to a series of trials that test her beliefs at every turn, Brigid's convictions and callings have made her the target of all those who fear that the Church has lost its way–dangerous adversaries who abhor challenges to tradition. Locked in a deadly, high-stakes battle with forces determined to undermine everything she believes in, Brigid must convert her enemies to her cause before she loses her faith…and her life.
Spanning the globe–from the drug dens, high-powered law firms, and churches of Boston to the horrific brutality of a civil war in the Sudanese desert to the beauty, violence, and spiritual enlightenment of the Holy Land–Woman of God is an epic, thrilling tale of perseverance, love, trust and nothing less than what it means to live in a fallen world.
My Review:
I went into Woman of God with different expectations of the book than the actual book I ended up listening to. From the description I thought it was going to be about a woman priest possibly becoming Pope and all the controversy to go along with that. I had these thoughts in my head:
"A possible woman Pope?!?  Controversial, intriguing, and a thriller… Behind the scenes at the Vatican.  Sign me up!!!"
Other than the prologue of the novel and also towards the end, this is not the story we get.   Instead we get the life story of Brigid Fitzgerald. Once I realized this was the direction Woman of God was going in I kept listening. I was glad I continued it as I ended up enjoying the novel.
After the Prologue we are introduced to Brigid, a woman doctor who is in the South Sudan who cares for victims of their very bloody civil war.  The violence is severe and many who Brigid cares about die.  She does not stay in the Sudan due to some severe injuries she has and her story continues.  Brigid deals with many relationships including marriage and children.  She had a strong faith in God and a special connection to him as well. At the novel progresses we see her evolution from doctor to becoming a female priest.
Throughout Woman of God she goes through countless trials and tribulations. She is in essence a female Job. In some ways it becomes excessive, as you begin to expect that something else is going to happen. I also began to figure out what her next 'trial' would be.  At times I found myself worrying what was going to happen next.
There is an actual trial that occurs due to one priest being accused of a scandal.  Brigid becomes a part of that trial.  This part of the novel shows how the Catholic Church is still deeply rooted in its ways without wanting to change, but there is a change as Brigid becomes a priest.  Brigid and Father James Aubrey begin a movement together that begins to change the Catholic Church and modernize it.
I won't go in to much more detail. I have left a lot out as I don't want to ruin a reader's journey since we don't really know what direction Woman of God will go due to the inaccurate book description.
Woman of God is ultimately about a woman's continuing faith despite her many struggles she experiences.  I also feel it could be a 'stab' at the Catholic Church and its archaic ways despite the world constantly changing. In some ways it seems that the authors are critical with the way the Catholic Church is today.  Will the Catholic Church change at all or stay the way it is? Woman of God makes you think about that.  And I am not even Catholic!
I listened to the audio version of Woman of God which is narrated by Therese Plummer. She did a very good job with her narration, in fact there was one moment in particular when Brigid was in a very deep anguish and Therese captured that moment perfectly. I really felt Brigid's emotion in that part of the novel.
Overall, if you can ignore the book description and go in expecting to hear about one woman's life and experiences I would recommend Woman of God.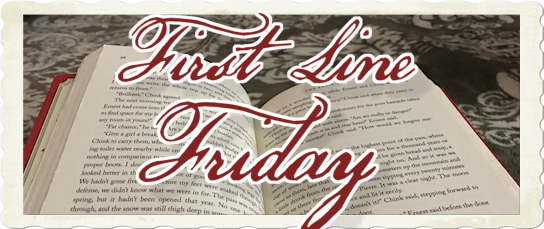 Today's First Line Friday is a Historical Fiction novel about two women living in two different times whose lives are linked by one certain event in history.
"Elizabeth, please."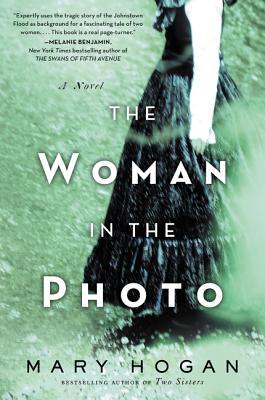 In this compulsively readable historical novel, from the author of the critically-acclaimed Two Sisters, comes the story of two young women—one in America's Gilded Age, one in scrappy modern-day California—whose lives are linked by a single tragic afternoon in history.
1888: Elizabeth Haberlin, of the Pittsburgh Haberlins, spends every summer with her family on a beautiful lake in an exclusive club. Nestled in the Allegheny Mountains above the working class community of Johnstown, Pennsylvania, the private retreat is patronized by society's elite. Elizabeth summers with Carnegies, Mellons, and Fricks, following the rigid etiquette of her class. But Elizabeth is blessed (cursed) with a mind of her own. Case in point: her friendship with Eugene Eggar, a Johnstown steel mill worker. And when Elizabeth discovers that the club's poorly maintained dam is about to burst and send 20 million tons of water careening down the mountain, she risks all to warn Eugene and the townspeople in the lake's deadly shadow.
Present day: On her 18th birthday, genetic information from Lee Parker's closed adoption is unlocked. She also sees an old photograph of a genetic relative—a 19th century woman with hair and eyes likes hers—standing in a pile of rubble from an ecological disaster next to none other than Clara Barton, the founder of the American Red Cross. Determined to identify the woman in the photo and unearth the mystery of that captured moment, Lee digs into history. Her journey takes her from California to Johnstown, Pennsylvania, from her present financial woes to her past of privilege, from the daily grind to an epic disaster. Once Lee's heroic DNA is revealed, will she decide to forge a new fate?
[Top]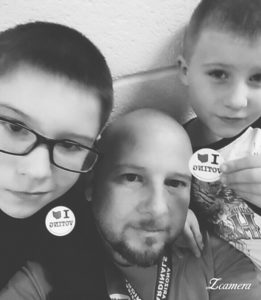 Today is my stop for the blog tour for The Chosen Path by Jason Hershey.  Today I will be interviewing him!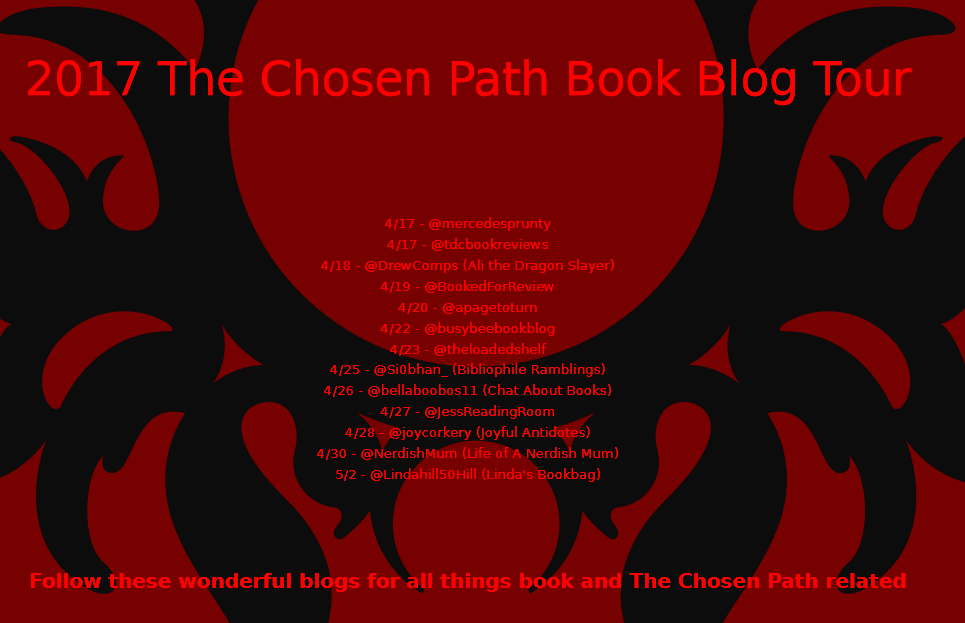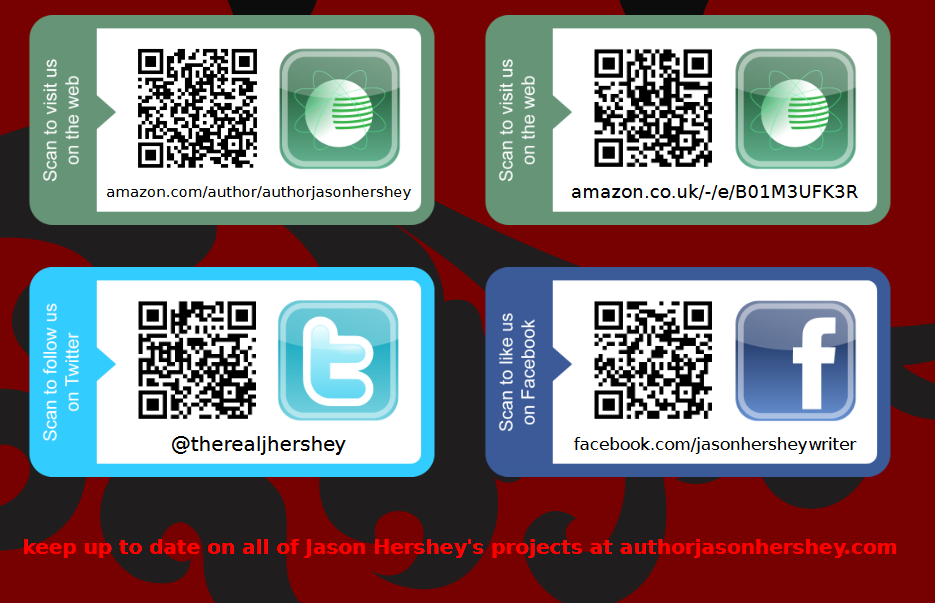 JRR (Jessica's Reading Room):  Tell us a little about yourself.
I am originally from Phoenix, Arizona and currently reside in Cuyahoga Falls, Ohio. I graduated from Bethel College in North Newton, Kansas where I received my BS in Elementary Education while playing football. I have been a teacher for the last 15 years. I am currently a lead teacher at Color Our Rainbow Academy where I work with k-2nd grade children.
 JRR:  Did you always want to write?
I have always wrote. In elementary school I was always writing poems and short stories. Then when I got out of college, I wrote 2 screenplays, a horror type one and a coming of age one. I have always tried to put myself into other people's shoes and write and imagine how others would feel, speak and react in certain situations. One I can remember vividly was a poem from the point of view of a Vietnam Soldier who returns home and ostracized for being a soldier. It's that empathy that I think allows me to write characters that people identify with and want to go on a journey with.
JRR:  That poem intrigues me!  What inspires you to write? 
I have stories that need to be told. I have this burning inside of me to captivate people and bring them with me on a journey, to help them forget about their everyday life and just get lost in the story. I went so long without writing in college and high school, that now I need to write. It's as natural as breathing and eating.
JRR:  Let's hope you continue to get those stories out there! Now where did the idea of To Die To Live come from?  Is Theo based on a particular person? You are a teacher so did your students influence your writing?
The story was something that has always been in me. Theo is based on a culmination of people I grew up with, myself and some fiction thrown in. I purposely left his features and what he looks like vague. I want the reader to envision him as they want, to personalize the story and relate to his situation. My students didn't influence it as much as it was reflective of things I experienced and lived growing up.
JRR:  The Chosen Path is the sequel to To Die To Live. What made you want to continue Theo's story? Will there be another in the series?
The short answer is that Theo still has stories to tell. I never set out to create a certain amount of books. Instead, I just wanted to write a book that people liked. The fact that they continue through book two and eventually to three, is a testament to Theo and his life and the fact that so many people really connect with him. As for the last part of your question, yes there will be another. I put the first chapter in the back of The Chosen Path. It's tentatively titled "The Purpose of Life" and will find Theo still trying to figure out his next move while also having to deal with life.
JRR:  Such a tease including that first chapter at the end of The Chosen Path!  I love that with books, but also hate it to as it makes you want the next book right now!  Lol  
What age range are your books intended for?  They are YA (Young Adult) which can appeal to a wide range of ages.
I envision junior high through high school students reading this, but I have had 40 year olds tell me they connected with him and his story made them cry. I think the story itself is universal and is relatable to just about anyone.
JRR:  What was your favorite book as a child, and now as an adult?
My all-time favorite book is still The Giver. I have read it at least a dozen times and it never loses its effect on me. As I've gotten older I've also come to love the other books in the series, but nothing quite beats the original.
JRR:  I have actually never read The Giver. I guess I should!  Who was your favorite author as a child and who is your favorite author as an adult? 
Lois Lowry without a doubt when I was little. Now as an adult, I love James Patterson's "Alex Cross" series.
JRR:  Which book have you always meant to get around to reading, but still not read?
Not really. I love the library, so I always try to find time to explore and check out the new books. I have started to read The Walking Dead graphic novels as well as more biographies and history books.
JRR:  My husband and I are huge Walking Dead fans! In fact I gave him the first compendium of The Walking Dead as a wedding present. I keep meaning to pick it up to begin it.  There are just too many books and never enough time! 
Now, what's the best advice you have ever received?
My dad told me a long time ago, that once work becomes a job, it was time to leave. I am grateful that I get to do two things that I absolutely love to do, teach and write. The fact that I get paid for them just makes it all the more sweeter. Too many people punch a time clock and absolutely hate what they're doing. I have made a promise to myself to never allow that to happen to me.
 JRR:  You are actually very lucky to love what you do. If I could find some way to do this blog full time and get paid then I would be in Heaven! 
Now, If you could have dinner with three people (living or dead) who would they be and why?
Roberto Clemente, Pat Tillman, and Martin Luther King Jr. They all gave more of themselves than they asked for in return and strived to make the world better for those less fortunate and looked down upon. The fact that Roberto Clemente died delivering supplies to earthquake victims speaks highly of his character and empathy for the world. Everyone knows MLK and his accomplishments. Pat Tillman is a modern day Clemente. He left the NFL and joined the military after 9/11 and said it was his duty to serve. He ended up getting killed by friendly fire in battle, but the fact that I'm an Arizona State fan and he's one of the best to ever play there makes his story a bit more personal for me.
JRR: Good answers and reasons!  If you could go anywhere in the world without worrying about time or money, where would it be?
I really want to work with more at risk youth, so if time and money were no object, I'd start a bunch of social programs and organizations to give inner city kids more choices and access to more positive male role models. I was fortunate that my parents were able to be involved in my life growing up and to lead me down the right path, but growing up in South Phoenix, there was lots of opportunity to fall off track. Sports and my parent's constant parenting allowed me to be successful.
 JRR:  Are you working on anything else currently or 'taking a break' with this new release?
I am working on a children's book at the moment, Harry the Hippo, as well as the third book in the Theo series.
JRR:  Is there anything else you would like to tell us? 
I am so honored and appreciative of the support and feedback from readers and bloggers alike. I hope that everyone who reads the books is able to take something personal from it and that it touches a nerve of some sort. Thank you very much for this amazing opportunity.
Thank you for your time Jason!  It was great to get to know you!
---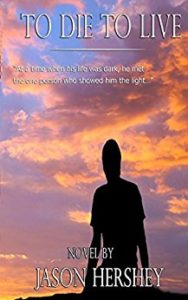 Thelonious "Theo" Mitchell is a down on his luck teenager, wandering aimlessly through life with no desire or focus. When tragedy strikes, he is taken in by his aunt and uncle. Thrown into a new school with unfamiliar surroundings, he befriends the class "troublemaker". After yet another tragedy, will Theo fall victim to life, or use the tragedy as a spark and motivation to embrace all that life has to offer?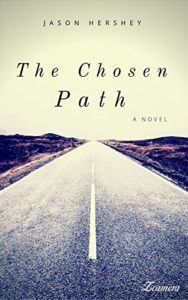 Pre-order The Chosen Path(Out May 3rd)
From the author of the emotional "To Die To Live", comes the next riveting chapter of one man's search to find his purpose in life.
Thelonious "Theo" Mitchell, now a college freshman, is eager to put the death of his friend, Draven, behind him. Devoting himself to school and sports, he meets Sabrinna, a beautiful co-ed who sweeps him off his feet. Untrusting and hidden behind a wall, he allows himself to fall for her.
Will he find his soulmate and someone who can restore his faith and trust in people? Or will she leave him reeling and continuing his search for a purpose in life?
Contact Jason:
Website
Twitter @therealjhershey
Facebook
Instagram
Amazon
Amazon UK
Soundcloud
[Top]