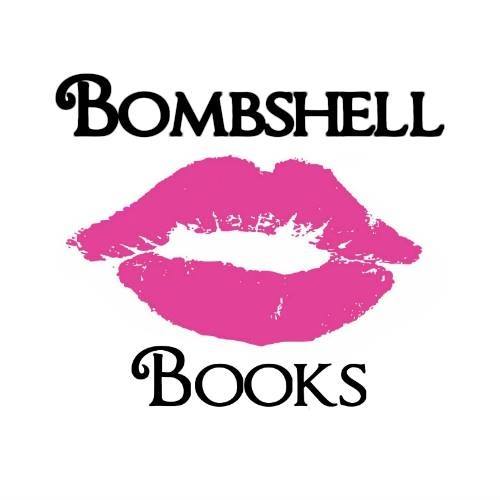 **I am happy to make this announcement in conjunction with Bloodhound Books. I have worked with Bloodhound Books with some blog tours and I look forward to working with Bombshell Books in the future.**
After launching with the hilarious The Queen of Blogging, Bombshell Books are back with two new authors and three fabulous novels.
Therese Loreskar returns with her sequel to The Queen of Blogging – The Queen of New Beginnings
Therese Loreskar started her career in 2010 self-publishing her first novel, which quickly became a critically acclaimed best-seller.
In 2014 she was signed by a Swedish publishing house before being signed by Bombshell in the summer of 2016. Her novel, The Queen of Blogging, received overwhelming feedback and the book was referred to as a modern Bridget Jones.
Therese has since had four bestselling children's books.  Her never-ending energy for writing and entertaining people is her biggest trait.
Therese lives in the countryside on the west coast of Sweden. She has a big and busy household with her husband, two children, deaf cat, five hamsters and a grandmother. When she is not busy writing stories she enjoys nature, people, history, redecorating the house without permission and all other kinds of creativity.
The Queen of New Beginnings will be published on August 10th this year.
**The Queen of Blogging made my top ten last year. I highly enjoyed it and my review for it is here.
Guardian book prize shortlisted author, Suzie Tullett, signs with Bombshell Books
Suzie Tullett is an author of contemporary humorous fiction and romantic comedy. She has a Masters Degree in Television & Radio Scriptwriting and worked as a scriptwriter before becoming a full-time novelist. Her motto is to 'live, laugh, love' and when she's not busy creating her own literary masterpieces, she usually has her head in someone else's.
Suzie lives in a tiny hamlet in the middle of the French countryside, along with her husband and two Greek rescue dogs. You can find Suzie on Twitter: @SuzieTullett or you can visit her website.
Her heart-warming romantic comedy, The Trouble with Words, will be published on July 29th this year.
Debut author, Callie Langridge, joins Bombshell Books
Caroline was born and brought up in Berkshire. After a brief teenage spell in the depths of Lancashire, she moved back to London. Having left school at 16, she studied drama before embarking on a career in marketing. This saw her work in music marketing in the heady days of Britpop in the late '90s. She unleashed her creativity in the design of window displays and
marketing campaigns for the leading music retailer.
More recently she has followed her passion for social history and currently works in marketing for a national historical institution, promoting projects and running events. On hitting her thirtieth birthday, she decided finally to take her A levels and gained A's in English Literature and Language, and Film Studies – not bad when working full time – and this spurred her on to take the first of many creative writing course. A few years later and she has had a number of short stories published and plays performed at theatres and venues across London.
Caroline lives in London with her long-term partner and an ever-growing collection of antique curiosities.
Her beautifully written and heart-wrenching debut novel, A Time to Change, will be published on September 24th this year.
Bombshell Books is an imprint of Bloodhound Books. Bombshell publishes brilliant women's fiction and is on the look out for new authors. We want stories that will make you laugh, cry and fall in love. For more information visit our website.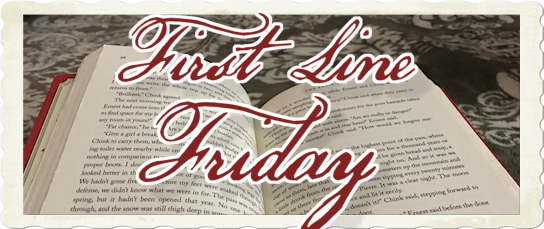 Today's First Line Friday is one I look forward to reading.  There is also a planned movie adaption starring Viola Davis and Julia Roberts.
The miracle happened on West 74th Street, in the home where Momma worked.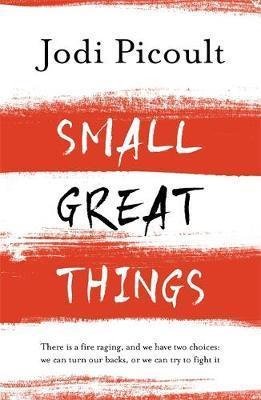 Ruth Jefferson is a labor and delivery nurse at a Connecticut hospital with more than twenty years' experience. During her shift, Ruth begins a routine checkup on a newborn, only to be told a few minutes later that she's been reassigned to another patient. The parents are white supremacists and don't want Ruth, who is African American, to touch their child. The hospital complies with their request, but the next day, the baby goes into cardiac distress while Ruth is alone in the nursery. Does she obey orders or does she intervene?
Ruth hesitates before performing CPR and, as a result, is charged with a serious crime. Kennedy McQuarrie, a white public defender, takes her case but gives unexpected advice: Kennedy insists that mentioning race in the courtroom is not a winning strategy. Conflicted by Kennedy's counsel, Ruth tries to keep life as normal as possible for her family—especially her teenage son—as the case becomes a media sensation. As the trial moves forward, Ruth and Kennedy must gain each other's trust, and come to see that what they've been taught their whole lives about others—and themselves—might be wrong.
With incredible empathy, intelligence, and candor, Jodi Picoult tackles race, privilege, prejudice, justice, and compassion—and doesn't offer easy answers. Small Great Things is a remarkable achievement from a writer at the top of her game.
[Top]