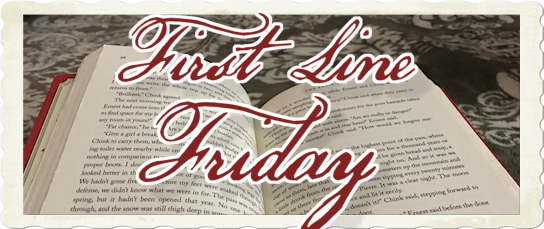 Today's First Line Friday is one I have heard about that sounds intriguing.  I have heard good things about it, despite it's 640+ page length in my hardback copy I own. and apparently vampires are involved somehow.  Sign me up for this long roller coaster of a novel! This First Line comes from "A Note to the Reader":
The story that follows is one I never intended to commit to paper.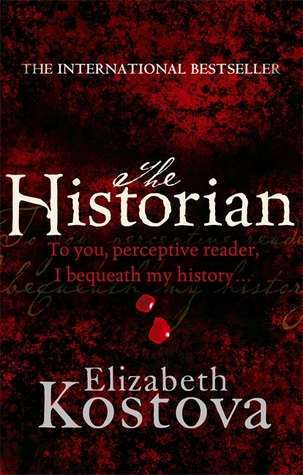 To you, perceptive reader, I bequeath my history….
Late one night, exploring her father's library, a young woman finds an ancient book and a cache of yellowing letters. The letters are all addressed to "My dear and unfortunate successor," and they plunge her into a world she never dreamed of-a labyrinth where the secrets of her father's past and her mother's mysterious fate connect to an inconceivable evil hidden in the depths of history.The letters provide links to one of the darkest powers that humanity has ever known-and to a centuries-long quest to find the source of that darkness and wipe it out. It is a quest for the truth about Vlad the Impaler, the medieval ruler whose barbarous reign formed the basis of the legend of Dracula. Generations of historians have risked their reputations, their sanity, and even their lives to learn the truth about Vlad the Impaler and Dracula. Now one young woman must decide whether to take up this quest herself-to follow her father in a hunt that nearly brought him to ruin years ago, when he was a vibrant young scholar and her mother was still alive.
What does the legend of Vlad the Impaler have to do with the modern world? Is it possible that the Dracula of myth truly existed-and that he has lived on, century after century, pursuing his own unknowable ends? The answers to these questions cross time and borders, as first the father and then the daughter search for clues, from dusty Ivy League libraries to Istanbul, Budapest, and the depths of Eastern Europe. In city after city, in monasteries and archives, in letters and in secret conversations, the horrible truth emerges about Vlad the Impaler's dark reign-and about a time-defying pact that may have kept his awful work alive down through the ages.Parsing obscure signs and hidden texts, reading codes worked into the fabric of medieval monastic traditions-and evading the unknown adversaries who will go to any lengths to conceal and protect Vlad's ancient powers-one woman comes ever closer to the secret of her own past and a confrontation with the very definition of evil. Elizabeth Kostova's debut novel is an adventure of monumental proportions, a relentless tale that blends fact and fantasy, history and the present, with an assurance that is almost unbearably suspenseful-and utterly unforgettable.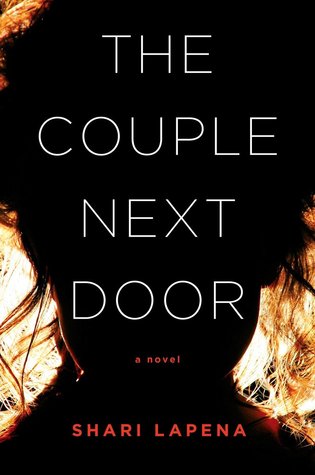 Author: Shari Lapena
Audiobook
Published: August 23, 2016
Dates Read: June 11-20, 2017
My Rating:  5 stars
Book Description from Amazon:
It all started at a dinner party. . .
A domestic suspense debut about a young couple and their apparently friendly neighbors—a twisty, rollercoaster ride of lies, betrayal, and the secrets between husbands and wives. . .
Anne and Marco Conti seem to have it all—a loving relationship, a wonderful home, and their beautiful baby, Cora. But one night when they are at a dinner party next door, a terrible crime is committed. Suspicion immediately focuses on the parents. But the truth is a much more complicated story.
Inside the curtained house, an unsettling account of what actually happened unfolds. Detective Rasbach knows that the panicked couple is hiding something. Both Anne and Marco soon discover that the other is keeping secrets, secrets they've kept for years.
What follows is the nerve-racking unraveling of a family—a chilling tale of deception, duplicity, and unfaithfulness that will keep you breathless until the final shocking twist.
My Review:
I loved The Couple Next Door!  I listened to the audio book version. It was intriguing, there were twists, and I never wanted to stop listening to it!  You really get a sense of human greed, selfishness, and self-centeredness all while dealing with a parent's worst nightmare: something happening to their child.
The basic premise is this: Anne and Marco Conti go next door to a 'party' and leave their child home alone.  They do check on the baby often, but once they get home for the night the baby is gone.  Baby Cora is just six months old, so it isn't like she got up and walked away; something happened to her. The rest of the book centers around the police and the parents trying to figure out what happened to Cora.  There are many twists and you don't really know what is going to happen next.  Once everything is revealed you are left with a 'OMG' feeling as everything comes together and makes sense.
I did have some issues with the parents and feeling sympathetic towards them.  It was their fault for leaving the baby alone. What parent leaves their baby alone to go to a party? Also, the novel kept referring to it as a 'party'.  For me it wasn't really a party; it was two couples having dinner and hanging out into the late hours of the night.  I did not understand why the neighbor would not let them bring the baby with them after finding out the baby was left alone.  To me that is not a friend if they won't let you bring your child. This comes back to the greed and self-centeredness shown throughout the novel.
You could feel Anne's anguish as the novel progresses. She was really suffering at the loss of her daughter. Once I was over my initial dislike for her over leaving Cora alone, I felt sympathetic towards her.
I had suspicions early on with one character's involvement in the disappearance, I just was not sure what the motivation was. I was never sure what direction the novel was going to go in and what the conclusion was going to be. I had no idea if Cora was going to be found or not. And if she was to be found would she be ok or not?
I listened to the audiobook version of The Couple Next Door and really enjoyed the narrator.  To me she sounded like Diane Sawyer, so it was like I was listening to an episode of a true crime story on 20/20 or Primetime Live.  For me, that enhanced my experience of the novel and almost gave me an 'after the fact' feeling to the novel. The only thing was when the 'F' word was said I giggled because to me it was like it was Diane Sawyer saying that which wouldn't be professional for a reporter. I found it entertaining.   The 'F' word was said maybe a handful of times in the novel.
My interest was held for the entire novel up through the final twist at the end.  I had to listen to that final track again once the book was over, as my mouth dropped at the unexpected ending.
The Couple Next Door is recommended, and I would also recommend the audiobook version.
[Top]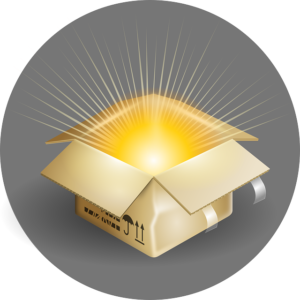 Last week I did a live 'unboxing' of a PageHabit box over on the Bookies Facebook page.  Many thanks to the folks at PageHabit for sending me this box!  PageHabit is a book subscription service that offers both monthly and quarterly boxes and both will be discussed.  Their website is here.
There are two types of boxes you can subscribe to at PageHabit:
Monthly at $29.99 a month
Quarterly $49.99
Shipping costs:
Monthly:
US $4.99
Canada $14.99
International $19.99
Quarterly
US $7.99
Canada $19.99
International $29.99
**There is sales tax charged for residents of California and Idaho because PageHabit's headquarters is in Los Angeles and a distribution center is in Idaho.
What is the difference in the boxes?
Monthly:
There are six different genre choices for the monthly box:
Literary Fiction
Mystery
Young Adult Fiction
Romance
Fantasy
Historical Fiction
Quarterly:
Literary Fiction
Young Adult Fiction
What comes in the box????

– A brand new release, annotated by the author
– A written letter from the author
– A  bookmark
– Bookish goodies
– A donation to support children's literacy around the world
Quarterly boxes are curated by the featured author and include all of the above, and then more:
– Two additional books handpicked by the featured author
– Bookish goodies selected by the author
**Even better is that the featured book has handwritten annotations written by the author! They are throughout the novel which can enhance the reading experience!!!
When you subscribe, you also get a membership with access to an online community which has members from around the world.  There is also access to exclusive author content, including live chats with authors.
***The pictures below and my live video were of the monthly mystery box for June.***
If you would like to watch the unboxing from Bookies, here is a link to the video: https://www.facebook.com/Bookiesfan/videos/1584499511562548/
---
Here is the box! The cats were as anxious to get into it as  I was!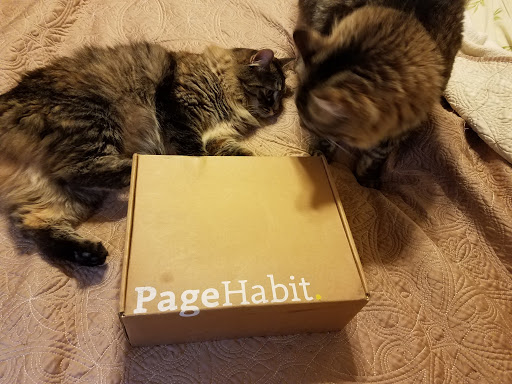 For June, Page Habit is partnering with Books for Africa, the Lumwana International School, and Holy Cross Convent School.  They hope to bring 20,000 books to Zambia.  This card talks about Zambia and more including the other chosen books for the other genres.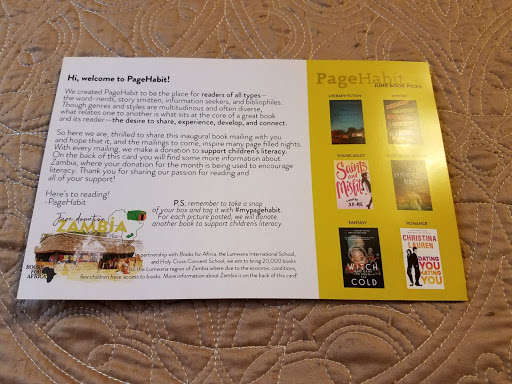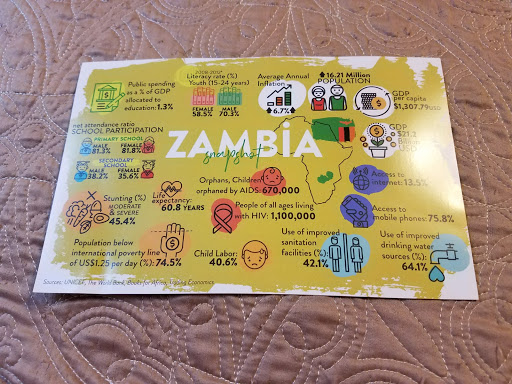 First up were some sticky notes and a bookmark!  The bookmark says " Never put off till tomorrow the book you can read today" Holbrook Jackson.  The back side of the book mark says PageHabit.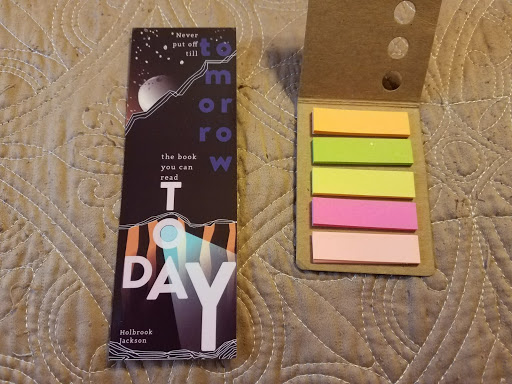 There was also a very cute pouch that says "So many books, so little time" Frank Zappa. I agree with this completely and loved this pouch!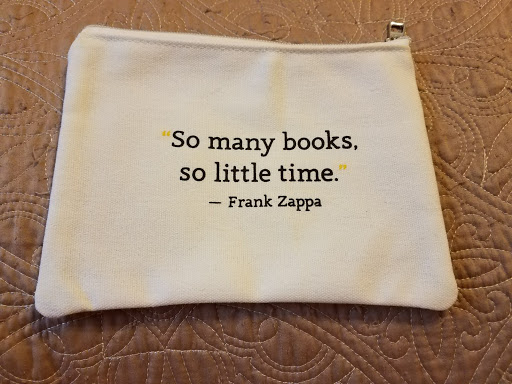 There was also this adorable little pin shaped like a book that says Read More. I didn't realize that it was book shaped while I was doing the unboxing.  It is adorable!!!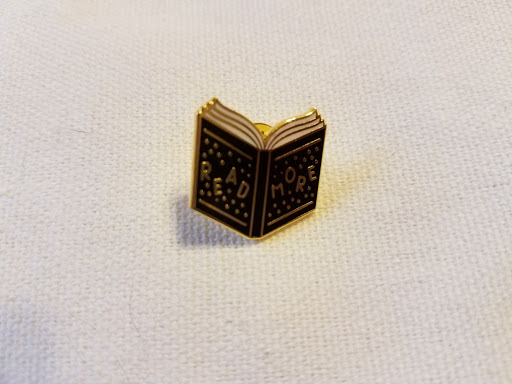 There was also a three page letter from the author!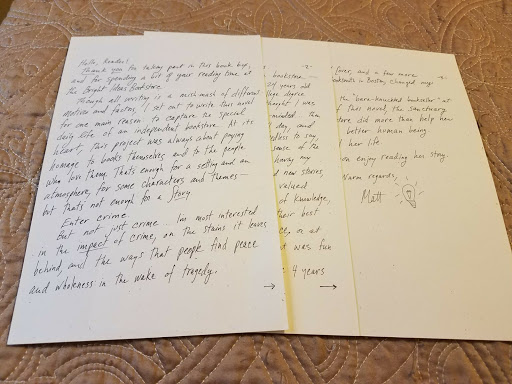 It's time for the main event- the book!!!!
On the cover of the book was the first note from the author: Midnight at the Bright Ideas Bookstore by Matthew Sullivan.  I had never heard of this book and this will be a new to me author.  Reading the description I am glad this was the book they chose. This is the debut novel for this author.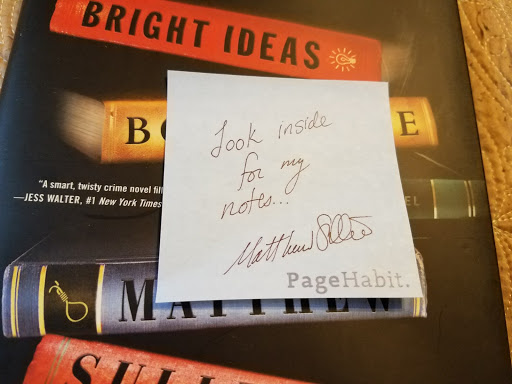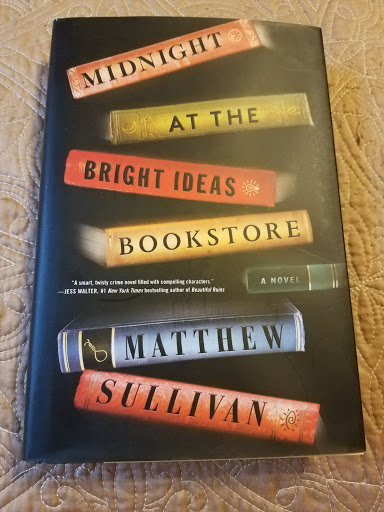 When a bookshop patron commits suicide, his favorite store clerk must unravel the puzzle he left behind in this fiendishly clever debut novel from an award-winning short story writer.
Lydia Smith lives her life hiding in plain sight. A clerk at the Bright Ideas bookstore, she keeps a meticulously crafted existence among her beloved books, eccentric colleagues, and the BookFrogs—the lost and lonely regulars who spend every day marauding the store's overwhelmed shelves.
But when Joey Molina, a young, beguiling BookFrog, kills himself in the bookstore's upper room, Lydia's life comes unglued. Always Joey's favorite bookseller, Lydia has been bequeathed his meager worldly possessions. Trinkets and books; the detritus of a lonely, uncared for man. But when Lydia flips through his books she finds them defaced in ways both disturbing and inexplicable. They reveal the psyche of a young man on the verge of an emotional reckoning. And they seem to contain a hidden message. What did Joey know? And what does it have to do with Lydia?
As Lydia untangles the mystery of Joey's suicide, she unearths a long buried memory from her own violent childhood. Details from that one bloody night begin to circle back. Her distant father returns to the fold, along with an obsessive local cop, and the Hammerman, a murderer who came into Lydia's life long ago and, as she soon discovers, never completely left. Bedazzling, addictive, and wildly clever, Midnight at the Bright Ideas Bookstore is a heart-pounding mystery that perfectly captures the intellect and eccentricity of the bookstore milieu and will keep you guessing until the very last page.​
Here are annotations throughout the book! I cannot wait to read this and get the enhanced experience with these post-it notes from the author!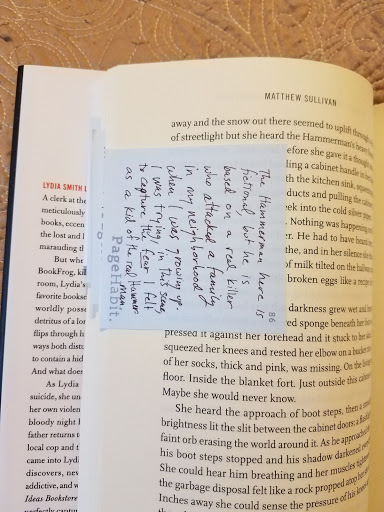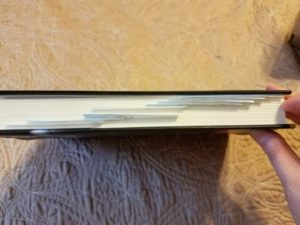 I really enjoyed this unboxing.  There was cute stuff that I enjoyed.  PageHabit has a really unique twist with the subscription boxes with the letter and annotations throughout the book written by the author himself! It will be like the author is going on the reading journey with you!  I do hope to get a quarterly box at some point to see what that is like.
Again, thank you so much PageHabit for sending me this monthly mystery box!
[Top]