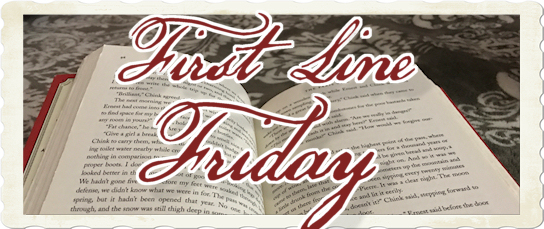 Today's First Line Friday is one I have never read, but saw the tv movie many years ago when Titanic was all the rage. There is just something about the Titanic that fascinates me, it is such a sad story. That is what drew me to the tv movie and eventually buying the book. Though the novel begins on the Titanic, that is just the beginning of the story. I must have had this book for close to 20 years now and never read it. My poor neglected book!
10 April 1912
The only sound in the dining room was the ticking of the large, ornate clock on the mantelpiece, and the occasional muffled rustling of a heavy linen napkin.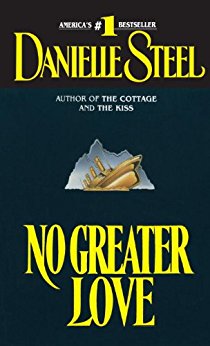 It was the maiden voyage of the Titanic, the greatest ship ever built, and in one fatal, unforgettable night, the sea shattered the lives and future of an extraordinary family, the Winfields.
Edwina Winfield, returning from her engagement trip to England with her fiance and her family, instantly loses her parents, the man she loved and her dreams. Without even time to mourn, she courageously defies convention to run her family's California newspaper and care for her five younger siblings. Unable to forget her fiance Charles, she is determined never to marry, to hkeep her family together, and to fight to survive as a woman alone. But Phillip, her beloved oldest brother, sets out for Harvard and tragically betrays her trust. Madcap brother George turns to the excitement of Hollywood during its magical days, not to the Winfield publishing empire. And lovely Alexis, who narrowly escaped death when the Titanic went down, grows into a troubled runaway whom even Edwina's love may not be able to save. The two youngest, Fannie and Teddy, remain with Edwina at home.
Compelling and deeply moving, No Greater Love questions a woman's choices and the price she must pay for making them. And in an unforgettable climax, it offers an answer—as Edwina confronts the ghosts haunting her and take an extraordinary risk for her future and her heart.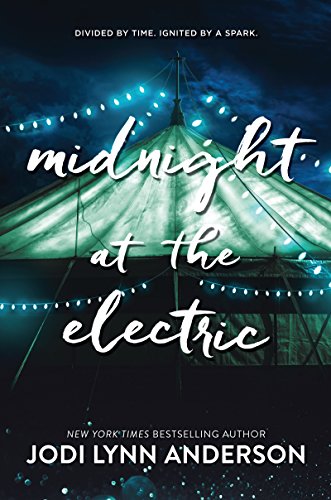 Author: Jodi Lynn Anderson
272 Pages
Published: June 13, 2017
Reviewed By: Kim
Kim's Rating: 5 Stars
Description from Amazon:
Kansas, 2065: Adri has been handpicked to live on Mars. But weeks before launch, she discovers the journal of a girl who lived in her house more than a hundred years ago and is immediately drawn into the mystery surrounding her fate.
Oklahoma, 1934: Amid the fear and uncertainty of the Dust Bowl, Catherine's family's situation is growing dire. She must find the courage to sacrifice everything she loves in order to save the one person she loves most.
England, 1919: In the recovery following World War I, Lenore tries to come to terms with her grief for her brother, a fallen British soldier, and plans to sail to America. But can she make it that far?
While their stories span thousands of miles and multiple generations, Lenore, Catherine, and Adri's fates are entwined in ways both heartbreaking and hopeful. In Jodi Lynn Anderson's signature haunting, lyrical prose, human connections spark spellbindingly to life, and a bright light shines on the small but crucial moments that determine one's fate.
Kim's Review:
Midnight at the Electric is a three-part story, ranging in years from 2065 to 1934 to 1919. In 2065, Adri has been chosen to be a colonist to Mars. She goes to the tiny town of Canaan, Kansas to see her long lost cousin, Lily, before she leaves the planet. While spending her remaining weeks on earth with Lily, Adri discovers letters and postcards and journals involving other women, living on the farm in past years. Catherine is a teenager in 1934 Kansas, right smack dab in the middle of the Dustbowl.
Catherine is faced with a sister who has dust pneumonia, a mother who refuses to leave her farm, and a serious crush on the farmhand, Ellis. While keeping a journal of her life on the farm and her struggles with family, economy, and love, Catherine discovers a woman named Lenore, from her mother's past. Lenore is the daughter of a wealthy factory owner who dreams of going to America, to live with her best friend, Beth. While working at her father's factory to save up money for her ticket, she meets a stranger living on her family's estate. Their lives become intertwined and begins a saga that spans the ocean, continents, and time.
This book was awesome! I read Anderson's previous book, Tiger Lily, based on a recommendation from Margot from Epic Reads. Unfortunately, I was not impressed. But after reading the jacket summary for Midnight at the Electric, I decided to give her another chance. And boy, am I glad I did! Another 5-star book! I couldn't put this book down. I will admit that I didn't necessarily like every character in this book, but the story got me emotionally hooked. By the time I finished the last page, I had tears welling up in my eyes. My husband took one look at me and said, "Are you ok? You look so sad!" Yes, I was sad, but the happy kind of sad. This book just brought in all the feelings and it felt good, and sad, and happy, and heartbroken, all at the same time. That's always the hallmark of an enjoyable book, the feelings it elicits. ? Oh, and I would like a pet tortoise . . . so anyone who wants to get me one, that would be great!
[Top]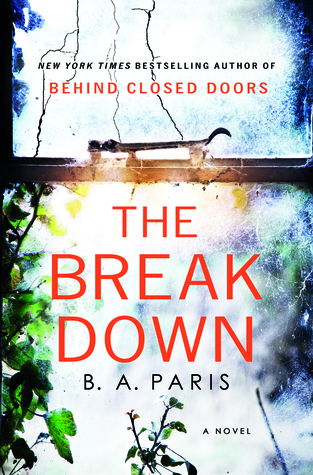 Author: B.A. Paris
328 pages in Paperback
Published: US: Today, July 18, 2017  UK: February 9, 2017
Reviewed by: Jessica
Dates Read: July 2, July 9-14, 2017
Jessica's Rating: 4 stars
Description from Amazon:
If you can't trust yourself, who can you trust?
Cass is having a hard time since the night she saw the car in the woods, on the winding rural road, in the middle of a downpour, with the woman sitting inside—the woman who was killed. She's been trying to put the crime out of her mind; what could she have done, really? It's a dangerous road to be on in the middle of a storm. Her husband would be furious if he knew she'd broken her promise not to take that shortcut home. And she probably would only have been hurt herself if she'd stopped.
But since then, she's been forgetting every little thing: where she left the car, if she took her pills, the alarm code, why she ordered a pram when she doesn't have a baby.
The only thing she can't forget is that woman, the woman she might have saved, and the terrible nagging guilt.
Or the silent calls she's receiving, or the feeling that someone's watching her…
Jessica's Review:
I first started reading this over the July 4th weekend along with Behind Closed Doors (BCD), which is also written by B.A. Paris.  I very quickly read the first 100 pages of The Breakdown.  I put it on hold to finish BCD first. Once finished with BCD I continued with The Breakdown.
The Breakdown has a strong opening: Cass is heading home alone in a bad storm. Instead of going home the way her husband wants, she cuts down a dark, wooded road which is a shortcut to home.  While driving, she sees a car pulled over. She can tell it's a woman and debates on stopping to see if she needs assistance. Cass does not and continues home.  The next day she finds out that the woman was killed overnight.  Cass is torn between feelings of guilt and self-preservation; if she had stayed to help would the woman still be alive, or would they both be dead?
Beyond her guilty conscience, Cass is also having memory problems and they are progressively getting worse.  Her mother had dementia and Cass is beginning to wonder if she is facing early onset dementia.  And then there are the silent phone calls that have started.  Did the killer see Cass that night and he is taunting her, or is something else going on?
Once I saw that Cass was going to be dealing with memory issues throughout the novel, I did not know what to think. Sometimes these novels with the 'unreliable narrator' work for me (Jack Jordan's My Girl and Ruth Ware's The Woman in Cabin 10) and sometimes they don't (Paula Hawkin's The Girl on the Train). Cass' memory issues become the focus in the novel and I struggled with it. My thoughts were: "Yeah, yeah…things keep being delivered from the home shopping network that she doesn't remember ordering; she keeps forgetting how to work things… I get it! Come one move on from this." As I was reading I came to realize the double meaning of the title of the novel: The breakdown of the car and Cass' mental breakdown. Even as I was struggling through The Breakdown I kept reading because I wanted to know what the final twist was going to be. When I finally got there I was glad I kept going. Everything that B.A. Paris wrote had a purpose and she knew what she was doing! I thought the twist was going to go in one direction, but I was wrong. I did not see the twist coming.
Despite struggling through part of the novel, The Breakdown is recommended.
Thank you so much to St. Martin's Press for providing me an arc copy for review!
[Top]