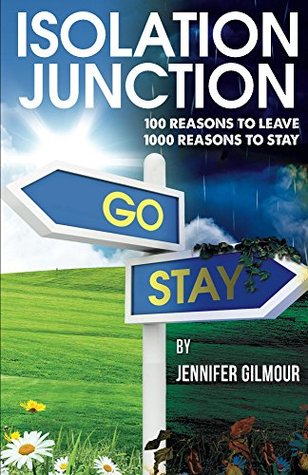 Author: Jennifer Gilmour
Published: October 14, 2016
126 Pages in Paperback
Reviewed By: Jessica
Dates Read: August 14-18, 2017
Jessica's Rating: 4 Stars
Book Description from Amazon:
Rose is the mother of two young children, and finds herself living a robotic life with an abusive and controlling husband. While she struggles to maintain a calm front for the sake of her children, inside Rose is dying and trapped in 'Isolation Junction'.
She runs an online business from home, because Darren won't let her work outside the house. Through this, she meets other mums and finds courage to attend networking events, while Darren is at work, to promote her business.
It's at one of these events that Rose meets Tim, a sympathetic, dark-haired stranger who unwittingly becomes an important part of her survival.
After years of emotional abuse, of doubting her future and losing all self-confidence, Rose takes a stand. Finding herself distraught, alone and helpless, Rose wonders how she'll ever escape with her sanity and her children. With 100 reasons to leave and 1,000 reasons she can't, will she be able to do it?
Will Tim help her? Will Rose find peace and the happiness she deserves? Can Rose break free from this spiralling life she so desperately wants to change?
Jessica's Review:
Isolation Junction deals with a domestic abuse story that is semi-autobiographical for the author, therefore I can't say that I 'enjoyed' this book. It gives you an inside feel of what a woman who is going through an abusive situation like this experiences. Not all abuse is physical, it can also be emotional. A woman who is in a situation like this might not even realize it at first.
This is Jennifer Gilmour's debut novel and though it is short, it is an important one. She lives in the UK and is an advocate for both women and men who are in abusive relationships. She takes what was a mix of hers and other's stories and creates the fictional Rose in Isolation Junction.
Isolation Junction did have a slower start for me but then it picked up.  I think part of it was Jennifer's writing style.  It is written in two styles within the chapters: Rose's current point of view and her life in the abusive relationship as memories.  The chapters go back and forth in time and are separated with *** so you can pick up that you are about to change again.  It was a little hard for me to follow at first. Once I got the feeling of the writing style I found myself not wanting to stop reading it.
You can feel the raw emotion that Jennifer put into writing this novel.  Her whole heart and soul is wanting to help people in these situations. Isolation Junction must have been a very difficult one to write because at times it was difficult to read.  As I was reading it, I was picturing Jennifer in Rose's situation.
You can't help but root for Rose and want her to get away successfully and move on with her life. It is a book that should be read by everyone to help get awareness out there for the many forms that domestic abuse can take.  This novel could also help someone who is in this type of situation become aware and realize that even if they don't think they can, there is hope and help.
Isolation Junction is Recommended.
---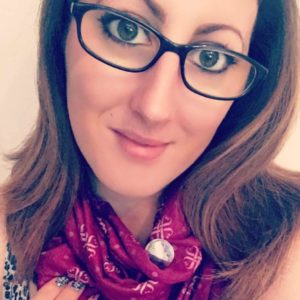 Jennifer's second book Clipped Wings will be coming out very soon. Right now it is planned to be released in October of this year. Continuing her work with raising awareness on domestic abuse, Clipped Wings will be a collection of abuse survivors' stories in their own words.  Jennifer currently has a Kickstarter Fund for Clipped Wings as her goal is to get each person who contributed a story a copy of the book. Let's help her achieve her goal! She is getting close!
Kickstarter
Jennifer's Website
I am also be giving a copy of Isolation Junction away! **This will be US only due to postal fees. This giveaway will end Saturday, the 26th at midnight EDT. Help spread the word on Isolation Junction!

Standalone Sunday was started by Megan over at Bookslayer Reads.

What is Standalone Sunday?
Each Sunday bloggers feature a standalone book (one that is not part of a series) that they loved or would recommend. The standalone can also be one you want to read. There is so much focus on books that are part of a series that standalone books seem to be forgotten. They can be just as great as book series!
Here is my selection for this week:
11/22/63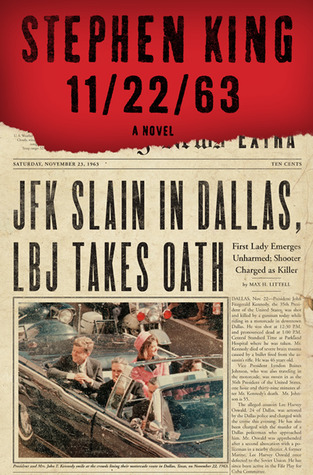 Book Description:
On November 22, 1963, three shots rang out in Dallas, President Kennedy died, and the world changed. What if you could change it back? Stephen King's heart-stoppingly dramatic new novel is about a man who travels back in time to prevent the JFK assassination—a thousand page tour de force.
Following his massively successful novel Under the Dome, King sweeps readers back in time to another moment—a real life moment—when everything went wrong: the JFK assassination. And he introduces readers to a character who has the power to change the course of history.
Jake Epping is a thirty-five-year-old high school English teacher in Lisbon Falls, Maine, who makes extra money teaching adults in the GED program. He receives an essay from one of the students—a gruesome, harrowing first person story about the night 50 years ago when Harry Dunning's father came home and killed his mother, his sister, and his brother with a hammer. Harry escaped with a smashed leg, as evidenced by his crooked walk.
Not much later, Jake's friend Al, who runs the local diner, divulges a secret: his storeroom is a portal to 1958. He enlists Jake on an insane—and insanely possible—mission to try to prevent the Kennedy assassination. So begins Jake's new life as George Amberson and his new world of Elvis and JFK, of big American cars and sock hops, of a troubled loner named Lee Harvey Oswald and a beautiful high school librarian named Sadie Dunhill, who becomes the love of Jake's life—a life that transgresses all the normal rules of time.
A tribute to a simpler era and a devastating exercise in escalating suspense, 11/22/63 is Stephen King at his epic best.
---
This is a tome of a novel at 850 pages! I read this when it first came out in 2012 and I loved it!  This is Stephen King at his best. It took him many years to write this and it is perfection! Though he is known as the Master of Horror, this is not.  Give this one a chance, you will be glad you did!
It became a mini-series on Hulu last year that deeply disappointed me. So much was changed, and not for the better.  The first part is the closest to the novel.  Skip out on the mini-series and READ 11/22/63!
[Top]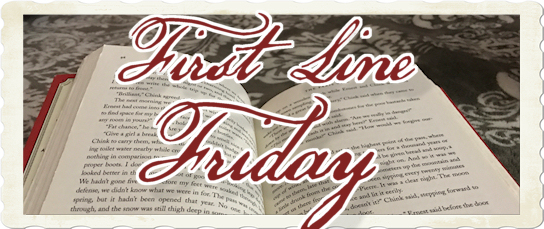 I have seen the movie countless times, I love Morgan Freeman and Ashley Judd is great as the one who got away. This is another I hope to read at some point (I have such a huge TBR!).  Though it is book two in the Alex Cross series, I think I will be fine reading this one by itself, I wonder how different the movie is from the novel.  And it has a creepy first line:
For three weeks, the young killer actually lived inside the walls of an extraordinary fifteen-room beach house.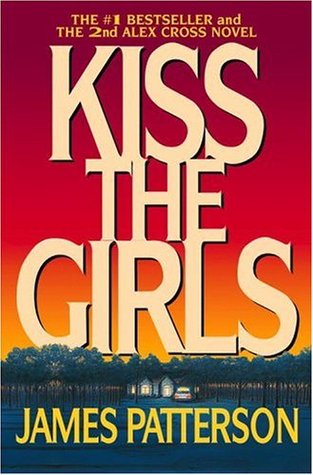 In Los Angeles, a reporter investigating a series of murders is killed. In Chapel Hill, North Carolina, a beautiful medical intern suddenly disappears. In Washington D.C. Alex Cross is back to solve the most baffling and terrifying murder case ever. Two clever pattern killers are collaborating, cooperating, competing – and they are working coast to coast.
[Top]