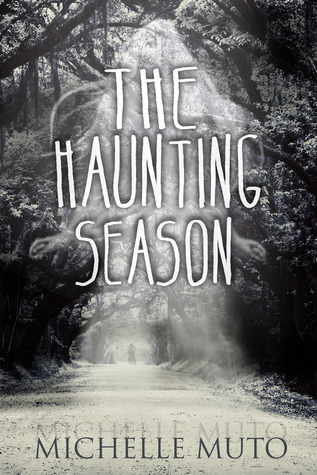 Author: Michelle Muto
362 Pages
Published: October 31, 2013
Reviewed By: Kim
Kim's Rating: 4 Stars
Description from Amazon:
Siler House has stood silent beneath Savannah's moss-draped oaks for decades. Notoriously haunted, it has remained empty until college-bound Jess Perry and three of her peers gather to take part in a month-long study on the paranormal. Able to talk to ghosts, Jess quickly bonds with her fellow test subjects, who have their own "gifts." One is possessed. Another just wants to forget. The third is a guy who knows how to turn up the August heat, not to mention Jess's heart rate…when he's not resurrecting the dead. The study soon turns into something far more sinister when they discover that Siler House and the dark forces within are determined to keep them forever. To escape, Jess and the others must open themselves up to the true horror of Siler House and channel the very evil that seeks to hold them in.
Kim's Review:
This was a good Halloween read that I listened to on audio. The story was interesting and I enjoyed the setting. Siler House is the kind of place that I enjoy dragging my husband to and then chewing on his ear about all the little historical details. There's even a grave site . . . whoa!!! Overall, it was a pretty simple read. There was a small plot twist that was a bit predictable, but I still enjoyed reading it. I did get a little annoyed with the two girls. Allison was whiny throughout the whole story and even though she was right about somethings, she was still really annoying. And Jess's naivety was supposed to be something that Gage found attractive, but I found ridiculous! I get that not all ghosts are bad. But that doesn't mean that there aren't bad ghosts, and the way Jess refused to even consider the possibility is part of the reason they all found themselves in that creepy position.
As for the audiobook, I wasn't thrilled with the narrator. Her voice was a little grating and her characters weren't always clear. This is not a read for younger readers. There is language and adult themes, but thankfully nothing too explicit. This is a great book for anyone looking for a scary read.