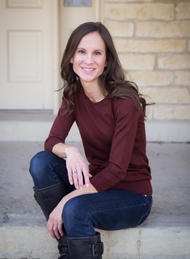 Courtesy of Mary Kubica
Mary Kubica has written three novels. Her novels are of the thriller/suspense genre. I have read two of her three novels and will review the two I have read in this Author Spotlight. I have not read her newest, but hope to read it relatively soon and review it on this blog.
Mary's Writings:
The Good Girl
Pretty Baby
Don't You Cry
---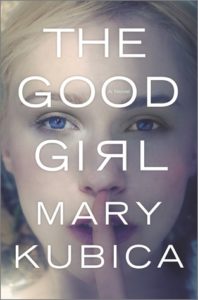 352 Pages in Kindle
Published: July 29, 2014
Dates Read: January 3-10, 2016
My Rating: 3 Stars
Book Summary from Amazon:
"I've been following her for the past few days. I know where she buys her groceries, where she has her dry cleaning done, where she works. I don't know the color of her eyes or what they look like when she's scared. But I will."
One night, Mia Dennett enters a bar to meet her on-again, off-again boyfriend. But when he doesn't show, she unwisely leaves with an enigmatic stranger. At first Colin Thatcher seems like a safe one-night stand. But following Colin home will turn out to be the worst mistake of Mia's life.
When Colin decides to hide Mia in a secluded cabin in rural Minnesota instead of delivering her to his employers, Mia's mother, Eve, and detective Gabe Hoffman will stop at nothing to find them. But no one could have predicted the emotional entanglements that eventually cause this family's world to shatter.
An addictively suspenseful and tautly written thriller, The Good Girl is a propulsive debut that reveals how even in the perfect family, nothing is as it seems.
My review:
This is the first novel by Mary Kubica and I enjoyed this book! I read it in 8 days which I usually average 2-3 weeks to read a book. It was hard to put down. I wanted to know what was going to happen next, but… The thing is, I knew there was a twist and I figured out what that twist was going to be. If I had not figured it out, I know I would have been blown away by the book, especially with the last line! I enjoy thinking I know what a twist will be and NOT being right.
I recommend the book and will be reading more books by Mary Kubica.
---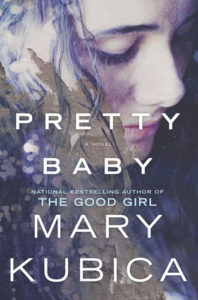 400 Pages in Kindle
Published: July 28, 2015
Dates Read: January 12-25, 2016
My Rating: 3 Stars
Book Summary from Amazon:
She sees the teenage girl on the train platform, standing in the pouring rain, clutching an infant in her arms. She boards a train and is whisked away. But she can't get the girl out of her head…
Heidi Wood has always been a charitable woman: she works for a nonprofit, takes in stray cats. Still, her husband and daughter are horrified when Heidi returns home one day with a young woman named Willow and her four-month-old baby in tow. Disheveled and apparently homeless, this girl could be a criminal—or worse. But despite her family's objections, Heidi invites Willow and the baby to take refuge in their home.
Heidi spends the next few days helping Willow get back on her feet, but as clues into Willow's past begin to surface, Heidi is forced to decide how far she's willing to go to help a stranger. What starts as an act of kindness quickly spirals into a story far more twisted than anyone could have anticipated.
My review:
This is Mary Kubica's second novel. I thought the premise of the book was very interesting! I enjoyed the different perspectives in this as in The Good Girl.
It was a little too slow paced for me. Some parts of the book you can see coming. The last 6 chapters really picked up for me. My mouth dropped a few times with what happened towards the end.
Not as good at The Good Girl to me, I still recommend it and look forward to reading Mary's third novel.
---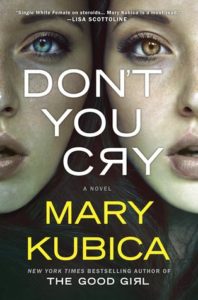 320 Pages in Hardback
Published: May 17, 2016
Book Summary from Amazon:
In downtown Chicago, a young woman named Esther Vaughan disappears from her apartment without a trace. A haunting letter addressed to My Dearest is found among her possessions, leaving her friend and roommate Quinn Collins to wonder where Esther is and whether or not she's the person Quinn thought she knew.
Meanwhile, in a small Michigan harbor town an hour outside Chicago, a mysterious woman appears in the quiet coffee shop where eighteen-year-old Alex Gallo works as a dishwasher. He is immediately drawn to her charm and beauty, but what starts as an innocent crush quickly spirals into something far more dark and sinister than he ever expected.
As Quinn searches for answers about Esther, and Alex is drawn further under the stranger's spell, master of suspense Mary Kubica takes readers on a taut and twisted thrill ride that builds to a stunning conclusion and shows that no matter how fastand far we run, the past always catches up with us in the end.
This is Mary Kubica's third novel. I have not read this, so I can not review it. I do hope to read it soon and give it a proper review on this site. I always enjoy thrillers, so I am sure I will enjoy it. It looks like we get multiple points of view in this book, which I always enjoy!!!