Blog Tour: Oh! What a Pavlova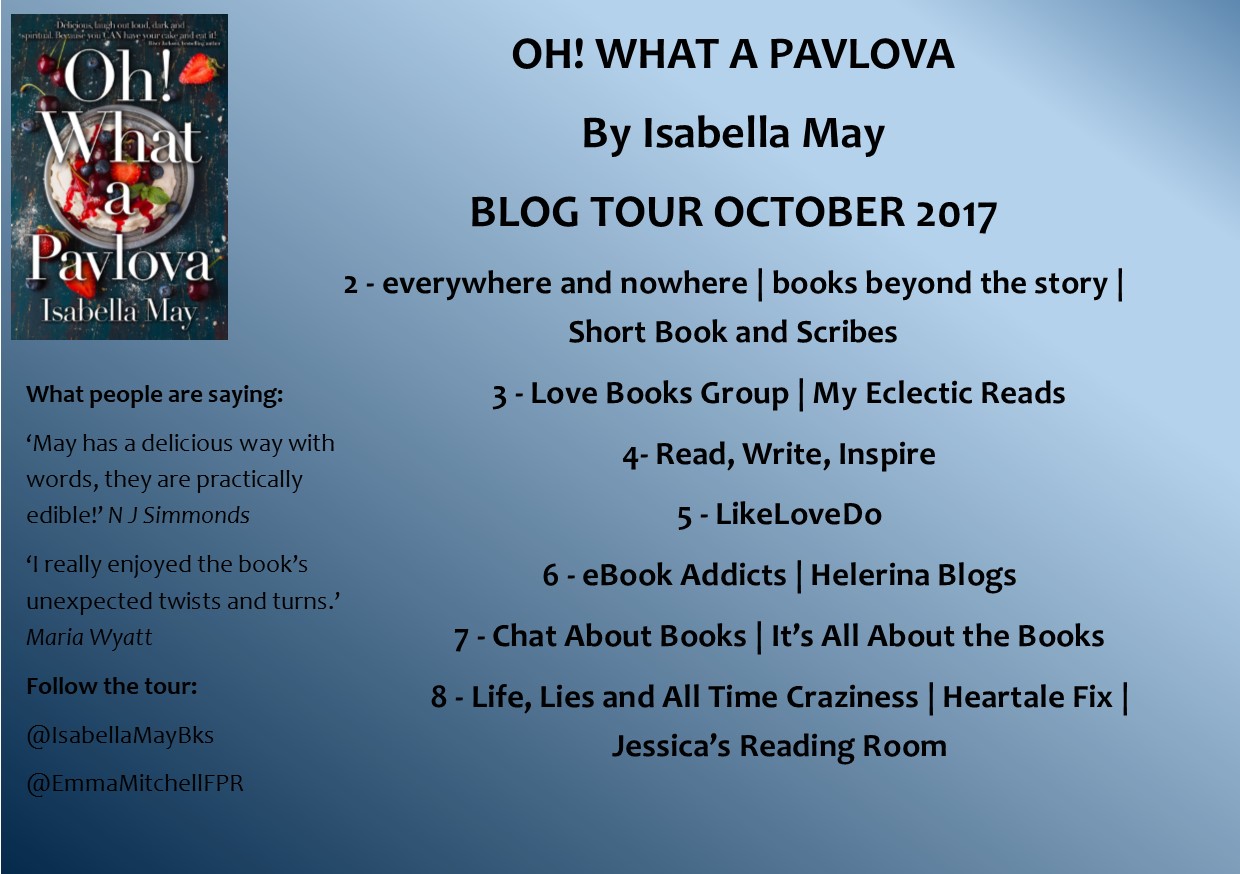 Today I am one of three stops on the blog tour for Oh! What a Pavlova by Isabella May! Today we will get to know Isabella a little as she shares some of her favorite things with us.
Book Description:
Kate Clothier is leading a double life: a successful jet-setting businesswoman to the outside world, but behind closed doors, life with Daniel and his volcanic temper is anything but rosy.
Some days – heck, make that EVERY day – cake is her only salvation.
Slowly but surely, the cities she visits – and the men she meets – help her to realise there IS a better future.
And the ley lines of Glastonbury are certainly doing their best to impart their mystical wisdom…
But will she escape before it's too late?
Buy Oh! What a Pavlova Now!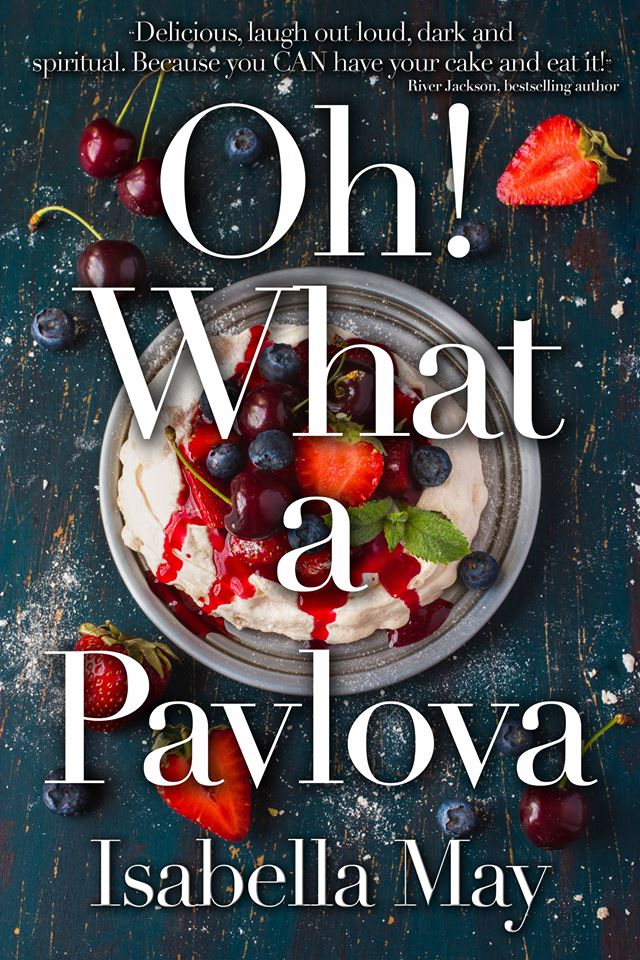 My favourite animal is a meerkat! From a comedic point of view, they are just so awesome to study. However, one of my friends worked with them (a statement which makes me laugh out loud and imagine them all sitting at an office desk donning specs and typing), and she can confirm that yes, they may look cute, but boy do they smell!
I also love cats, dogs, rabbits, pandas and dolphins (occasionally, if I'm lucky, I will spot one of the latter jumping out of the waves as we live right on the beach – always a magical moment.).
As for TV… unfortunately – or perhaps fortunately – we don't get many channels in English here in Spain – which kind of makes me realise how many hours I did lose sitting in front of the box in the UK, out of habit! But I do like to catch The Great British Bake Off when I can, and I love any programmes about travel. I'll tell you what I really miss though: Wish You Were Here with Judith Chalmers. That's when the travel bug started. They really need to bring Judith… or somebody equally good at showing us the world, back to our screens.
Oh, and I never (and I mean EVER) watch the news. I will walk out of a room if the news is doing its thing, no matter whose house I am in!
I don't really have a favourite film. I'm a bit fickle like that. If I have seen something once, I will rarely watch it again. I'm the same with my books and my holidays, always on to the next thing. There's too much to experience and only so many hours in the day.
And as for asking me to choose my top dessert… well, where do I start? I love so many puddings and sweet things. I really do. I think we have given sugar such a bad press and nothing good can ever come from deprivation or orthorexic eating habits, so I wholeheartedly embrace pudding eating far and wide! What I love most in the year that is 2017 though is the sheer variety we have available to us. But getting me to choose a favourite is like asking me to choose my favourite child: impossible. What I will say is, at the moment, my local handmade Italian ice cream parlour does get through an inordinate amount of Goats Cheese and Banana gelato!
I don't have a favourite holiday destination because I love to travel and so many places tick the favourite box. I'm one of those people who, never goes back to the same place on holiday. It would honestly panic me if I did… I'd be thinking of all the other amazing sights I could be seeing instead! However, having young children does tame the itchy feet a little (out of practicality more than anything else), and for the last two years when we've 'vaycayed' down the road in Tavira, Portugal, and then Conil de la Frontera on the Costa de la Luz – we live in Andalucia – I have momentarily understood just how people can do this. Having that kind of scenery, atmosphere, culture, food and drink (without the barrage of the 'Great British Bucket and Spade Brigade') just a couple of hours away by car, is hard to resist.
About the author:
Isabella May lives in (mostly) sunny Andalucia, Spain with her husband, daughter and son, creatively inspired by the sea and the mountains. When she isn't having her cake and eating it, sampling a new cocktail on the beach, or ferrying her children to and from after school activities, she can usually be found writing.
As a Co-founder and a former contributing writer for the popular online women's magazine, The Glass House Girls – she has also been lucky enough to subject the digital world to her other favourite pastimes, travel, the Law of Attraction, and Prince (The Purple One).
She has recently become a Book Fairy, and is having lots of fun with her imaginative 'drops'!