Blog Tour: Tana Collins on Why She Writes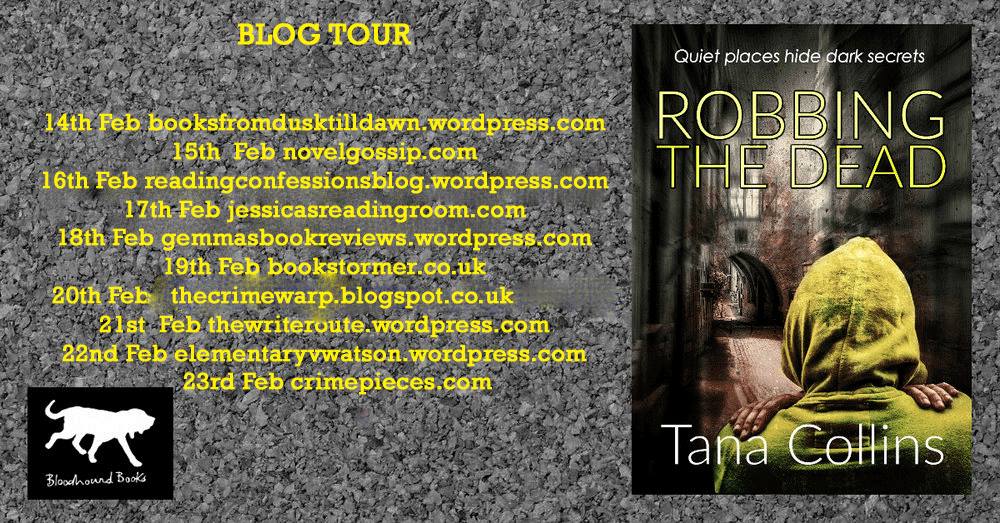 Today is my part in the Blog Tour with Bloodhound Books for Robbing the Dead by Tana Collins!
Today Tana will be telling us about why she writes:
My name is Tana Collins. I am the author of the Inspector Carruthers series. My debut novel is called Robbing the Dead and it's being published on 14th February. I am based in Edinburgh although I am writing a series of police procedurals all set in the picturesque East Neuk of Fife.
I came to crime fiction in my late 30s. It was picking up a copy of Peter Robinson's In a Dry Season that got me hooked. I loved his sense of place and his dependable character of DCI Banks. Overnight I became a massive Peter Robinson fan and as I read more and more of his work and crime fiction in general I guess I started to wonder if I too could write a book.
However, it was when I went to an Ian Fleming exhibition in London that the inspiration really kicked in. Apart from crime thrillers I am also intrigued by tales of espionage. I woke up in the middle of the night with a title that later became Robbing the Dead but after writing about six chapters I got dreaded writers block and my writing stalled. I found out from his website that Peter Robinson was giving a summer crime writing course at the University of Tallinn whilst writing his latest DCI Banks book, Watching the Dark. Taking my courage in my hands I booked a place on his course and flew to Estonia. It was the turning point of my writing. I had been well and truly bitten by the writing bug! I then booked myself on an Arvon Foundation course near Inverness where I met the lovely writers Alison Baillie and Sarah Ward. With their encouragement I finally managed to complete my novel early 2016 by which point I had also written two follow up novels in the series, Care to Die and Mark of the Devil.
In October 2016 I was over the moon when I got offered a 3 book publishing deal with Bloodhound Books and my writing career was launched.
I do my best writing abroad on holiday. A particular favourite destination is Elounda in Crete, however I'm also fortunate in that I am self-employed so I can fit my writing in around my day job. I've set up the guest bedroom with a desk and most days I'm to be found scribbling away in there.
The best and worst things about being a writer? The worst thing for me has got to be knowing when your book is finally finished. It's so difficult to stop tinkering. The best bit? That moment when you see your finished product in book form and know your readers will be able to share the journey you've taken. It's a wonderful feeling.
---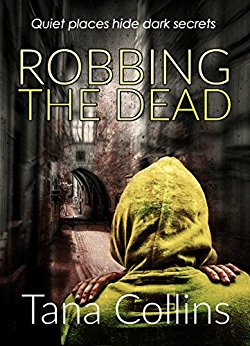 Book Summary from Amazon:
In a small Scottish university town, what links a spate of horrible murders, a targeted bomb explosion and a lecturer's disappearance? Is a terror group involved? If so, who is pulling the strings? And what does something that happened over forty years ago have to do with it?
Having recently returned to Castletown in the hope of winningback his estranged wife, DCI Jim Carruthers finds himself up to his eyes in the investigation.
Struggling with a very different personal problem, DS Andrea Fetcher assists Jim in the hunt for the murderous perpetrators. To prevent further violence they must find the answers quickly. But will Jim's old adversary, terror expert McGhee, be a help or a hindrance?
The first in a new series featuring DCI Jim Carruthers
Robbing the Dead is available for purchase now:
Tana Collins is a Yorkshire born crime writer who was brought up in rural East Sussex.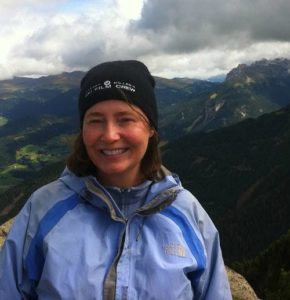 She did a Social Science Degree at the Polytechnic of North London in the mid 80s where she wrote her final year dissertation on the right to free speech before studying for an MA in Philosophy at the University of Western Ontario and an MPhil at St Andrews.
It was Peter Robinson's DCI Banks series that got her obsessively reading crime fiction and seeing an exhibition on the life of Ian Fleming that strangely motivated her to start writing all things crime. A few days later she woke up in the middle of the night with a title, within a couple of hours she had an opening scene, by breakfast a setting and by lunch time a lead detective. 'Robbing The Dead' was born and ten arduous years later finally completed. 'Care to Die' was written as the follow up and 'Mark of the Devil' as the third in the Inspector Carruthers series.
For the last 20 years Tana has been living in Scotland working as a Massage Therapist and more recently as a Stress Management Consultant. Her novels are all set in the East Neuk of Fife which is an area of Scotland close to her heart.