Blog Tour: The Case of the Missing Bride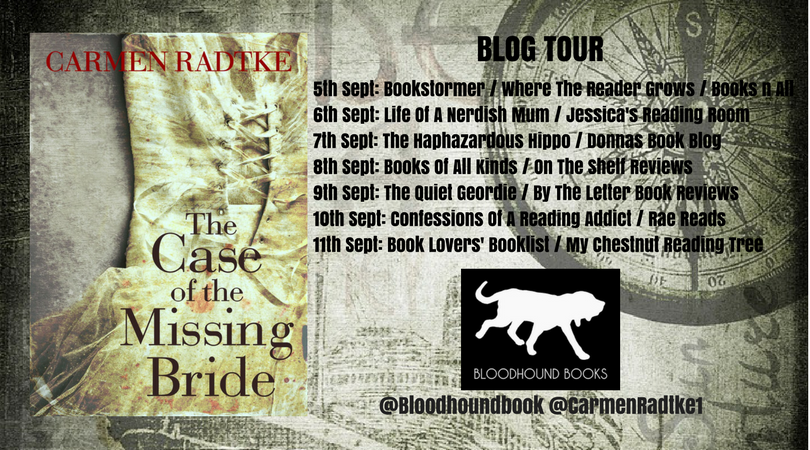 Today I am one of the two blog stops on the blog tour for The Case of the Missing Bride by Carmen Radtke! She is published by Bloodhound Books. Today I will be sharing Carmen's thoughts on character and in turn we will be learning a little about Alyssa!
Book Description:
When a girl goes missing on board of an ocean liner, only one person is convinced that the disappearance is no accident. Alyssa has found herself with a group of impoverished girls who are embarking from Australia to Canada in the hope of marriage. As the daughter of a senior official, Alyssa doesn't share this goal. She hopes to return to England via Canada and sees the trip as her only way to secure any passage on a ship. But the girls all share one problem. Their presence on the ship is not known to many of its passengers but their worlds collide when one of the gentlemen discovers the girls. Then Emma, one of the intended brides, goes missing. Alyssa is convinced the disappearance is no accident, and she will risk her own life to search for the killer. What happened to Emma? Is there a murderer on board the ship? Alyssa is about to discover that there is more to her voyage into the unknown than she bargained for.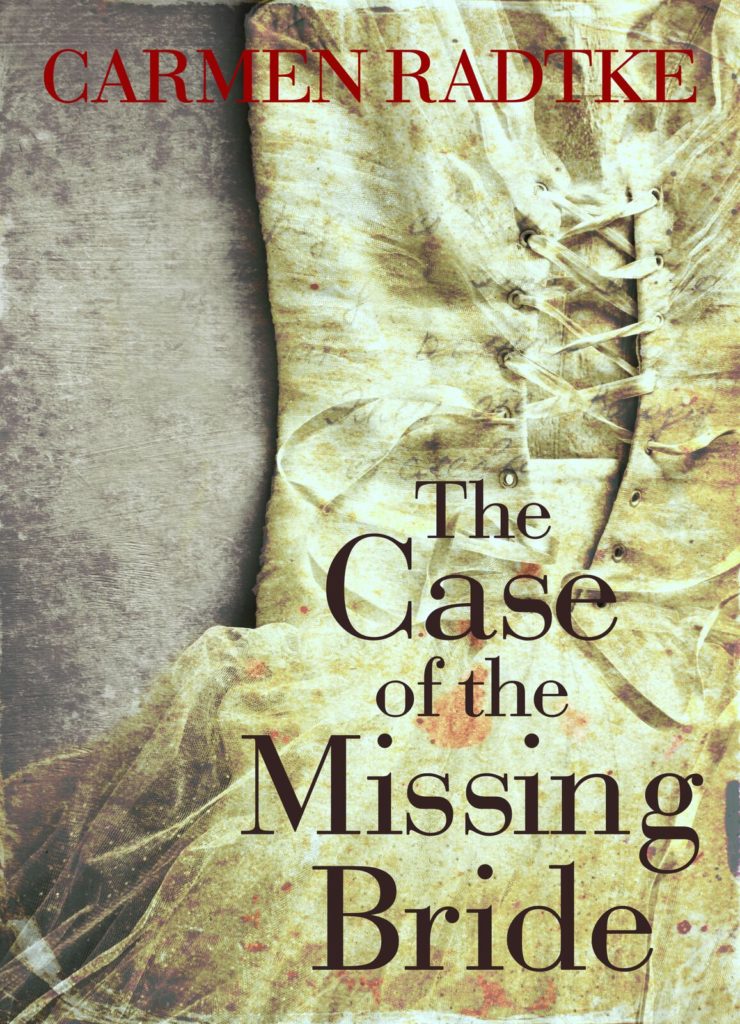 Characters. We need to love them or hate them.
In Alyssa Chalmers' case, I love her. There. I said it. She's feisty, rash, open-minded and prejudiced, honest except when she has to lie…
She wasn't always like this.  I knew what I wanted from my heroine, a young woman ahead of her time, which in 1862 took some serious guts, someone who challenged her circumstances but still was confined by them.
So far, so good. Except she proved elusive. Whenever I thought I had pinned her down in my head, she slipped out of my grasp.
I'd gotten her name wrong.
For me, names are more than just props for writing, that can be changed at a later stage. If I don't have the right name, I can't nail the character. It's impossible. An Annie Parker will never have the same strength and weaknesses as an Eloise Parker. A Mark Bryson is a far cry from a Bartholomew.
I had an approximate idea of her name. Chalmers sounded right, short enough to be easy to remember, strong enough to be memorable. It tried Alice. No. Elsa. No. 'The Case of the Missing Bride' rested on that stupid name. In the end, I met a young marine biologist. Her name was Alyssa, and that was it.
Gotcha.
With the name fixed, I could see her, a young woman set apart by birth, education and means, who despite all this is not allowed to make her own way in the world. She was raised to champion others, like she does with the brides, but she doesn't always fit in. She needs to earn it.
She's headstrong and hot-tempered enough to clash with the captain, with no regard for the consequences for herself. Sometimes I shake my head over her behaviour, and her struggle to appear gracious in the face of blatant disregard for female achievements.
What I admire about her, is how she turns her disadvantages around. She is painfully aware of the limitations to her freedom, but she is also willing to do what she can to overcome them.
That's my girl. Now, an Alice would have been completely different. Or an Elsa. But then my book wouldn't exist.
About the Author: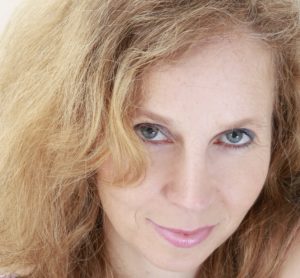 Carmen has spent most of her life with ink on her fingers and a dangerously high pile of books and newspapers by her side.
She has worked as a newspaper reporter on two continents and always dreamt of becoming a novelist and screenwriter.
When she found herself crouched under her dining table, typing away on a novel between two earthquakes in Christchurch, New Zealand, she realised she was hooked for life.
The shaken but stirring novel made it to the longlist of the Mslexia competition, and her next book and first mystery, The Case Of The Missing Bride, was a finalist in the Malice Domestic competition in a year without a winner.
Carmen was born in Hamburg, Germany, but had planned on emigrating since she was five years old. She first moved to New Zealand and now lives in York, UK, with her daughter, cat, and sometimes her seafaring husband comes home.