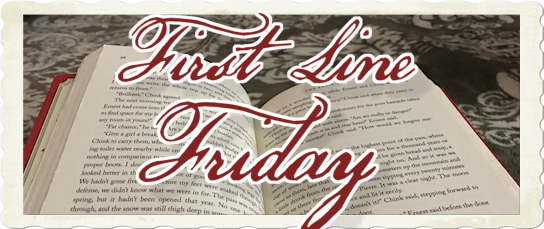 I am going to try for a theme for First Line Friday for October….  Horror since we have Halloween at the end of the month!
This week's First Line Friday deals with Vampires:
When I was a small boy I had a terrible dream.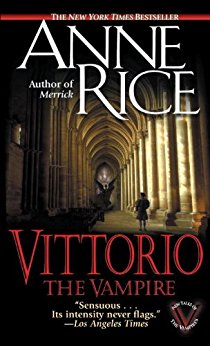 With Pandora, Anne Rice began a magnificent new series of vampire novels. Now, in the second of her New Tales of the Vampires, she tells the mesmerizing story of Vittorio, a vampire in the Italian Age of Gold.
Educated in the Florence of Cosimo de' Medici, trained in knighthood at his father's mountaintop castle, Vittorio inhabits a world of courtly splendor and country pleasures – a world suddenly threatened when his entire family is confronted by an unholy power.
In the midst of this upheaval, Vittorio is seduced by the vampire Ursula, the most beautiful of his supernatural enemies. As he sets out in pursuit of vengeance, entering the nightmarish Court of the Ruby Grail, increasingly more enchanted (and confused) by his love for the mysterious Ursula, he finds himself facing demonic adversaries, war and political intrigue.
Against a backdrop of the wonders – both sacred and profane – and the beauty and ferocity of Renaissance Italy, Anne Rice creates a passionate and tragic legend of doomed young love and lost innocence.