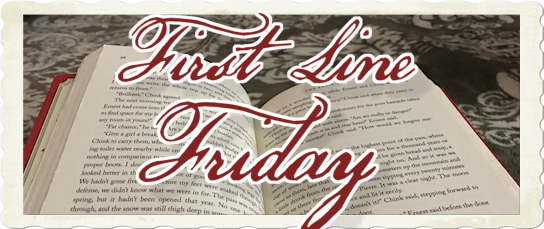 This week's First Line Friday is Kimberly Belle's newest book. I hope to be able to read this one as soon as possible as people are loving this book!
I awaken when a hand winds around my waist, pulling me head to heel against skin heated from sleep.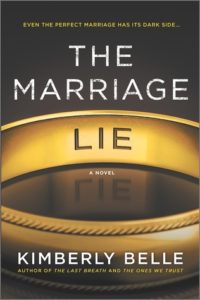 Everyone has secrets… 
Iris and Will have been married for seven years, and life is as close to perfect as it can be. But on the morning Will flies out for a business trip to Florida, Iris's happy world comes to an abrupt halt: another plane headed for Seattle has crashed into a field, killing everyone on board and, according to the airline, Will was one of the passengers.
Grief stricken and confused, Iris is convinced it all must be a huge misunderstanding. Why did Will lie about where he was going? And what else has he lied about? As Iris sets off on a desperate quest to uncover what her husband was keeping from her, the answers she finds shock her to her very core.
I was lucky enough to attend the book launch for The Marriage Lie and meet Kimberly!  You can read about the book launch HERE if you missed the earlier post.
Here is a picture of Kimberly and I at the launch: