Horror Short Stories for Halloween!

Do you enjoy reading horror, especially at Halloween? Do you like to read short stories? Today I am talking about two horror short stories! They are 32 and 33 pages long, so they are quick to read. I enjoyed them both and they both received 5 star reviews from me. E.J. Bennett and Ginny Clyde are the authors and are currently having a release party going on Facebook, and it ends today. You can check out their release party HERE.
Which will these stories be? Tricks or treats? You will have to read them to see!
For now, let's say they are treats and enjoy my reviews. Then do yourself a favor and get these stories from Amazon! They are worth the small cost.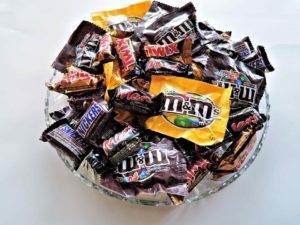 ---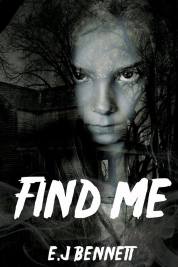 Find Me
Author: E.J. Bennett
33 Pages in Kindle
Published: October 28, 2016
Date Read: September 29, 2016
My Rating: 5 stars
Short Story Summary from Amazon:
With no one to believe her, Mia finds herself thrust from college and into her deceased Grandmother's decrepit home. Returning to the place she swore she'd never return, her haunting childhood comes back with a vengeance. Forced to stay in the deadly house, will she uncover the house's haunting past before it's too late? What bone chilling secrets does the house hide?
My Review:
Find Me is a short story (33 pages) that pulls you in from the beginning and you don't want to put it down! It took me just over an hour to read it. This story is available today and comes out at the perfect time since Halloween is just a few days away! The house is truly creepy and I didn't know what was going to happen. There is a conclusion to Find Me, but I wanted more! Whether extending it or more of Mia's back-story.
It is recommended. If you like ghost stories, or something to spook you that is not long, definitely check it out.
I received a copy from E.J. Bennett in exchange for a review. Thank you E.J!
---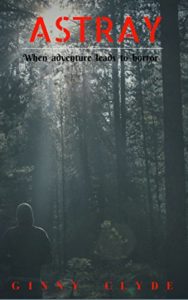 Astray: When Adventure Leads to Horror
Author: Ginny Clyde
32 Pages in Kindle
Published: October 26, 2016
Date Read: October 24, 2016
My Rating: 5 Stars
Short Story Summary from Amazon:
When a travel adventure turns into a horrific misadventure…
Kevin and his three friends decided to go to Scotland for a summer adventure. The highlight of the trip is to follow the trail to the top of Ben Nevis, the highest mountain peak in the British Isles. They are warned against going astray, to not wander off the marked path in the tourist maps but the spirit of adventure lures them towards something sinister.
Find out what happens to them in this chilling horror story…
My Review:
I loved this short story! Four young men decide to go to Scotland and during their vacation they decide to hike up Ben Nevis. They are warned to stay on the trail. Of course they don't. This is the story of what happened…. I can't really say much without spoilers. I'll just say when I was done I had to look and see if the "something sinister" was real or if Ginny Clyde created it.
Astray is highly recommended. I did not want to put it down; I wanted to know what was going to happen!
I received a copy from Ginny Clyde in exchange for an honest review. Thank you Ginny!
---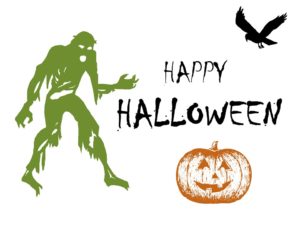 Whatever you may do this Halloween weekend have fun, be safe, and don't eat too much candy!! This weekend the hubby, my sister-in-law, niece, and I are all going to Walker Stalker Con in Atlanta!! I will be on the lookout for zombies and Negan! And hopefully get my goodbye from Abraham…..