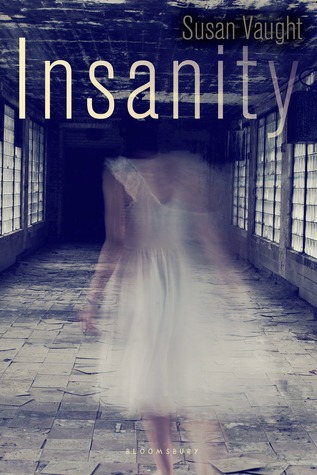 Author: Susan Vaught
381 Pages
Published: February 18, 2014
Reviewed By: Kim
Kim's Rating: 4 Stars
Description from Amazon:
Never, Kentucky is not your average scenic small town. It is a crossways, a place where the dead and the living can find no peace. Not that Forest, an 18-year-old foster kid who works the graveyard shift at Lincoln Hospital, knew this when she applied for the job. Lincoln is a huge state mental institution, a good place for Forest to make some money to pay for college. But along with hundreds of very unstable patients, it also has underground tunnels, bell towers that ring unexpectedly, and a closet that holds more than just donated clothing….When the dead husband of one of Forest's patients makes an appearance late one night, seemingly accompanied by an agent of the Devil, Forest loses all sense of reality and all sense of time. Terrified, she knows she has a part to play, and when she does so, she finds a heritage that she never expected. With her deep knowledge of mental illness and mental institutions, Susan Vaught brings readers a fascinating and completely creepy new book intertwining the stories of three young people who find themselves haunted beyond imagining in the depths of Lincoln Hospital.
Kim's Review:
I enjoyed this book in the same way enjoyed watching House on Haunted Hill. Everything was good, except it left me feeling unfulfilled. I'm a historian and I want background information on things like asylums and hospitals. Where did Lincoln Psychiatric Hospital come from? Who built it? Why is it alive? Why is it filled with thin spots? Where did Imogene come from? Is it a family responsibility? Why is it a family responsibility? What about Forest's family? Or Darius? Or Trina? What makes them connected to the hospital? Unfortunately, that lack of background kept me from loving this book. The story was good, it was interesting, the characters were likeable. I liked how it was broken down into different stories for each character but all the stories were connected in easy, obvious ways. Some of the patients were given some good individual historical background and those were my favorite parts of the book. The little subplots for each character were unique and engaging. But I just needed more. If Susan wrote a prequel about the hospital itself, I'd snatch it up in a heartbeat! I recommend this book to horror fans and to teens who enjoy slightly scarier stories.