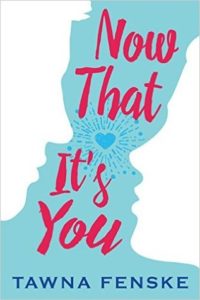 Author: Tawna Fenske
314 Pages in Kindle
Expected Publication Date: September 6, 2016
Dates Read: August 15-21, 2016
My Rating: 3 Stars

Book Summary from Amazon:
Talented chef Meg Delaney hasn't spoken to her cheating ex-fiancé, Matt Midland, for two years. Ditching him at the altar after blurting out "I can't" instead of "I do" would sour any relationship. But now, just as Meg is finally ready to bury the hatchet, she learns closure is permanently off the menu. And the kicker? Matt's brother, Kyle, is back in her life, stirring up feelings that are equal parts guilt and lust.
Meg was the best thing that never happened to Kyle. He couldn't make a move on his brother's girlfriend—even if Matt didn't value her nearly enough. The situation is even more complicated now that Meg's bestselling aphrodisiac cookbook has spawned a legal battle with the Midlands. Maybe he should stay away. But love, like family, plays by its own rules. And the one woman he shouldn't want might be the only one who's perfect for him.
---
My Review
The premise caught my attention, so I wanted to read it. The books starts out really good. Two years after leaving her fiance at the alter by saying "I can't", Meg feels she can put everything aside and forgive Matt. She decides to visit him at the hospital after a minor surgery to have some closure. Then the bad news: Matt died in surgery. Here comes his brother Kyle into the picture. Kyle has been in love with Meg during her entire relationship with his brother. Then Meg's self published cookbook all of a sudden becomes "the next 50 Shades" and a legal battle with Matt's family begins.
Typical with "chick lit" Meg and Kyle start a relationship. Well, more like have really great sex. They are both conflicted the whole book with Matt being brought up CONSTANTLY. You have to almost think, "Would they even be together if Matt had not been around in the past". For me, Matt was brought up way too much. He was a constant in their conversations. And their conflict on if they should be together or not because of Matt- For me it was "hurry up and make up your minds and stop talking about Matt so much!"
Another thing that was an annoyance was the constant referral to Matt's mom as Meg's "former-future-mother-in-law". She was referred as this the whole novel. Did the author have a word quota she needed to reach? Why not just call Matt's mom by his name or Mrs. Midland?
For me the best part of the novel was the cookbook and the legal battle that Meg faced. I enjoyed how all of a sudden the book became wildly popular and Meg trying to deal with the after effects of everything that entailed. That part seemed real to me.
Of course towards the end of the novel there is a surprising reveal on a secret Kyle kept. The way that Meg reacted about it and her ultimate decision at the end was not satisfying for me. She forgave him way to easily in my opinion. Books, even "chick-lit" books don't always have to have a "Happily Ever After" ending.
The issue of grief is in the novel as well. Tawna Fenske did a good job portraying that. You could feel Matt's family dealing with their grief in various ways.
Overall, I give this novel three stars. I don't really recommend it. There are some humorous parts to the book. I enjoyed parts of it, but the issues I had keep me from recommending it.
**I received a copy from NetGalley in exchange for an honest review.