PageHabit Quarterly Fiction Unboxing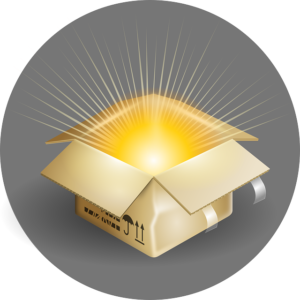 Today I am sharing my 'unboxing' of the PageHabit Quarterly Fiction box.  I received it last week and really enjoyed it.  PageHabit offers two Quarterly boxes, Fiction and YA. I had planned on getting one of quarterly boxes at some point, and when I found out who the featured author was, I jumped to get it.  The book was one I was wanting to get anyways, and with the author annotations, I felt this was the box to get. I previously did a 'unboxing' of a PageHabit monthly mystery box here.
A little about the PageHabit Quarterly boxes:
Types of boxes:
Literary Fiction
Young Adult Fiction
Cost per box: $49.99
Shipping costs:
US $7.99
Canada $19.99
International $29.99
**There is sales tax charged for residents of California and Idaho because PageHabit's headquarters is in Los Angeles and a distribution center is in Idaho.
What comes in the box????
– A brand new release, annotated by the author
– A letter from the author
– A  bookmark
– Bookish goodies selected by the author
– A donation to support children's literacy around the world
– Two additional books handpicked by the featured author
**Even better is that the featured book has handwritten annotations written by the author! They are throughout the novel which can enhance the reading experience!!!
---
For July, PageHabit is working with the Nyarweng Foundation to provide reading materials to the South Sudan. You can see some information about the South Sudan below:

The featured author for this Quarterly Fiction box is…. Gin Phillips!!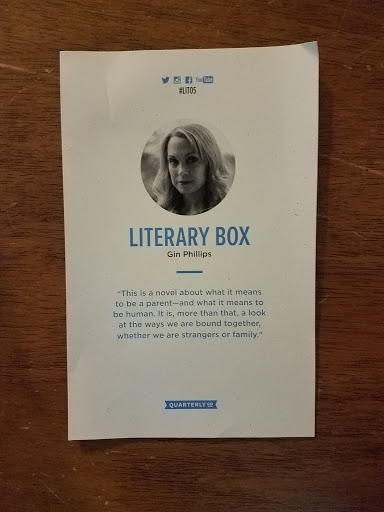 I was very excited to get this book plate which us signed by the author and a bookmark.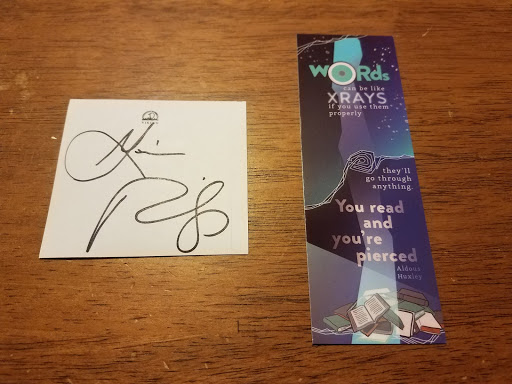 Here is the letter she wrote where she talks about her novel and her choices for this Quarterly box: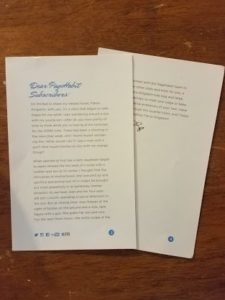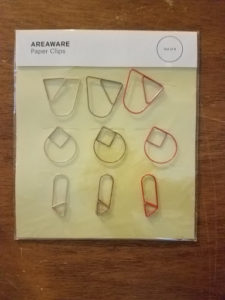 Paper clips were included in the box. They can be used as bookmarks or whatever you see they are needed for.
One of the books that Gin selected for the box was Island of the Blue Dolphins! I was excited about this book as I loved it when I was in school and I remember staying up WAY past my bedtime to watch a movie it was based on.  This novel is referenced in her new novel and deals with a young girl surviving on her own.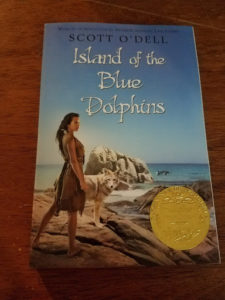 The next book selected by Gin is Run.  This novel follows two families whose lives intersect after a car accident.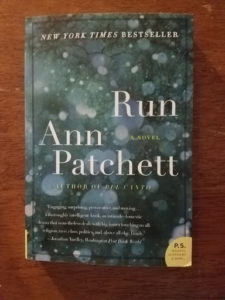 Here is the new hardback novel written by Gin that was the sole reason I selected this box.: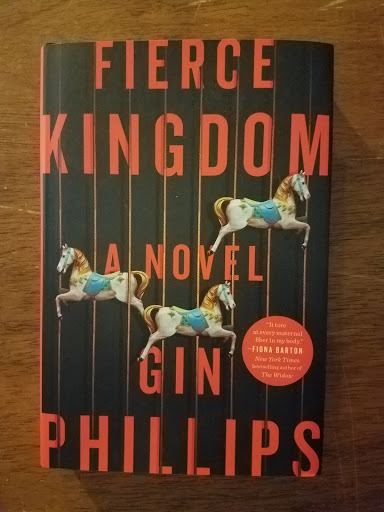 The zoo is nearly empty as Joan and her four-year-old son soak up the last few moments of playtime. They are happy, and the day has been close to perfect. But what Joan sees as she hustles her son toward the exit gate minutes before closing time sends her sprinting back into the zoo, her child in her arms. And for the next three hours—the entire scope of the novel—she keeps on running.
 
Joan's intimate knowledge of her son and of the zoo itself—the hidden pathways and under-renovation exhibits, the best spots on the carousel and overstocked snack machines—is all that keeps them a step ahead of danger.
A masterful thrill ride and an exploration of motherhood itself—from its tender moments of grace to its savage power—Fierce Kingdom asks where the boundary is between our animal instinct to survive and our human duty to protect one another. For whom should a mother risk her life?
This not a super long novel at 285 pages, it seems like it will be a quick read and I look forward to reading it!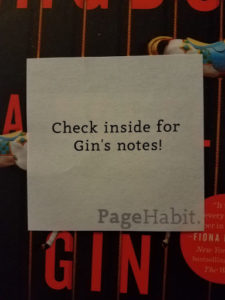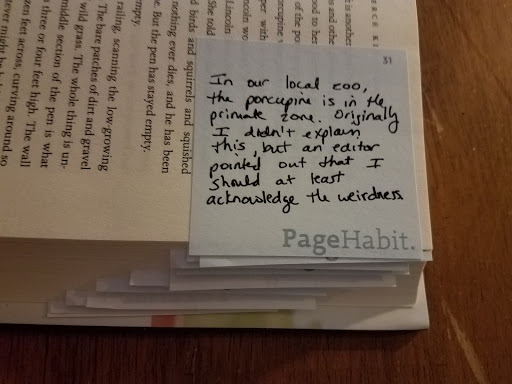 There are many annotations throughout this novel and I can not wait for my experience reading it to become enhanced even more!
Under the book was one more surprise goodie, which I admit was my favorite after the book: A tote bag featuring the book title!!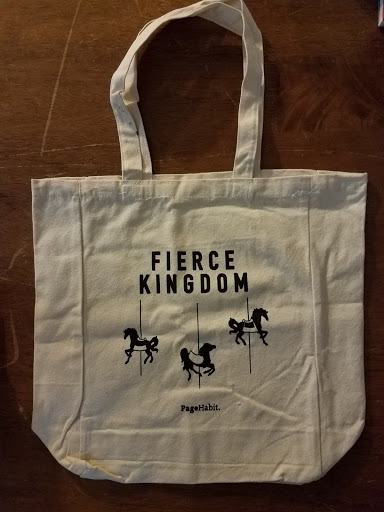 I highly recommend PageHabit and their boxes.  The author annotations add so much and the fact that part of your purchase is used for a donation to help literacy somewhere in the world is even better. You can help spread literacy and the love of books.