It's October, which means Halloween! I will try to keep my 'Sunday Meme' that I do horror related!  This week's Standalone Sunday is Stephen King's It.  I have never read the book or seen the mini-series. I have also not seen the new movie that recently came out.
Standalone Sunday was started by Megan over at Bookslayer Reads.

What is Standalone Sunday?
Each Sunday bloggers feature a standalone book (one that is not part of a series) that they loved or would recommend. The standalone can also be one you want to read. There is so much focus on books that are part of a series that standalone books seem to be forgotten. They can be just as great as book series!
There are so many covers of It to choose from! I selected these: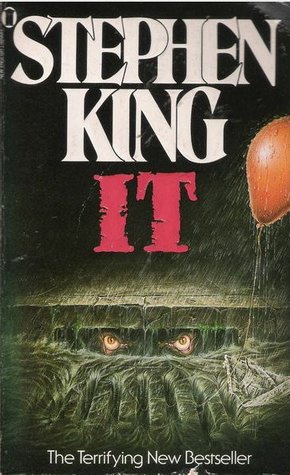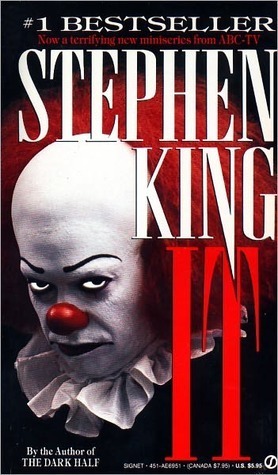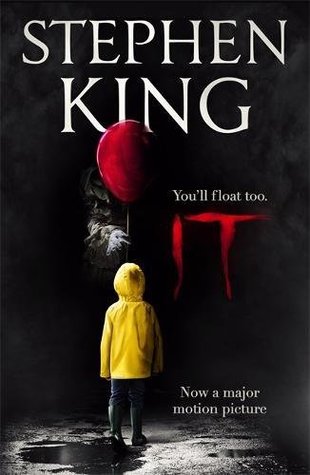 Stephen King's terrifying, classic #1 New York Times bestseller, "a landmark in American literature" (Chicago Sun-Times)—about seven adults who return to their hometown to confront a nightmare they had first stumbled on as teenagers…an evil without a name: It.
Welcome to Derry, Maine. It's a small city, a place as hauntingly familiar as your own hometown. Only in Derry the haunting is real.
They were seven teenagers when they first stumbled upon the horror. Now they are grown-up men and women who have gone out into the big world to gain success and happiness. But the promise they made twenty-eight years ago calls them reunite in the same place where, as teenagers, they battled an evil creature that preyed on the city's children. Now, children are being murdered again and their repressed memories of that terrifying summer return as they prepare to once again battle the monster lurking in Derry's sewers.
Readers of Stephen King know that Derry, Maine, is a place with a deep, dark hold on the author. It reappears in many of his books, including Bag of Bones, Hearts in Atlantis, and 11/22/63. But it all starts with It.
---
It is a monster of a novel at nearly 1500 pages! Have you read It? Were you traumatized? Did the mini-series traumatize you? What is your favorite Stephen King horror novel?