Standalone Sunday: The Host

Standalone Sunday was started by Megan over at Bookslayer Reads.

What is Standalone Sunday?
Each Sunday bloggers feature a standalone book (one that is not part of a series) that they loved or would recommend. The standalone can also be one you want to read. There is so much focus on books that are part of a series that standalone books seem to be forgotten. They can be just as great as book series!
Here is my selection for the week:
The Host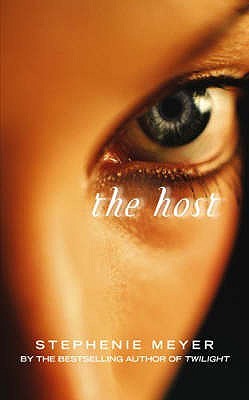 Book Description:
Melanie Stryder refuses to fade away. The earth has been invaded by a species that take over the minds of human hosts while leaving their bodies intact. Wanderer, the invading "soul" who has been given Melanie's body, didn't expect to find its former tenant refusing to relinquish possession of her mind.
As Melanie fills Wanderer's thoughts with visions of Jared, a human who still lives in hiding, Wanderer begins to yearn for a man she's never met. Reluctant allies, Wanderer and Melanie set off to search for the man they both love.
Featuring one of the most unusual love triangles in literature, THE HOST is a riveting and unforgettable novel about the persistence of love and the essence of what it means to be human.
---
The Host is supposed to be the first in the series, but it has been many years since Stephenie Meyer has written it.  Who knows if the series will actually continue.  This is a long book that is over 600 pages. I have not personally read it, but I do own it. I have seen the film and liked it.