Standalone Sunday: The Shack

Standalone Sunday was started by Megan over at Bookslayer Reads.

What is Standalone Sunday?
Each Sunday bloggers feature a standalone book (one that is not part of a series) that they loved or would recommend. The standalone can also be one you want to read. There is so much focus on books that are part of a series that standalone books seem to be forgotten. They can be just as great as book series!
Here is my selection for the week:
The Shack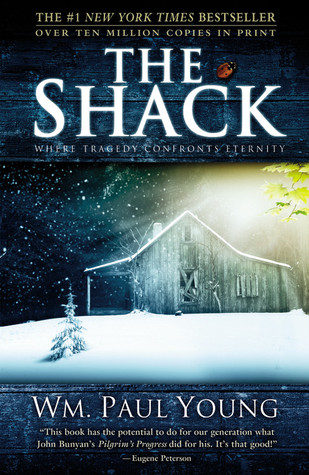 Book Description:
Mackenzie Allen Philips' youngest daughter, Missy, has been abducted during a family vacation and evidence that she may have been brutally murdered is found in an abandoned shack deep in the Oregon wilderness. Four years later in the midst of his Great Sadness, Mack receives a suspicious note, apparently from God, inviting him back to that shack for a weekend. Against his better judgment he arrives at the shack on a wintry afternoon and walks back into his darkest nightmare. What he finds there will change Mack's world forever.
In a world where religion seems to grow increasingly irrelevant The Shack wrestles with the timeless question, "Where is God in a world so filled with unspeakable pain?" The answers Mack gets will astound you and perhaps transform you as much as it did him. You'll want everyone you know to read this book!
---
The Shack is one that has been around for a while.  Many have read it, including myself. It has been many years since I have read it and one I want to read again someday.  Many say it is biblically inaccurate, but I say if it helps to lay the seeds for someone's faith, then there is nothing wrong with that! The movie came out earlier this year and I hope to see it soon.