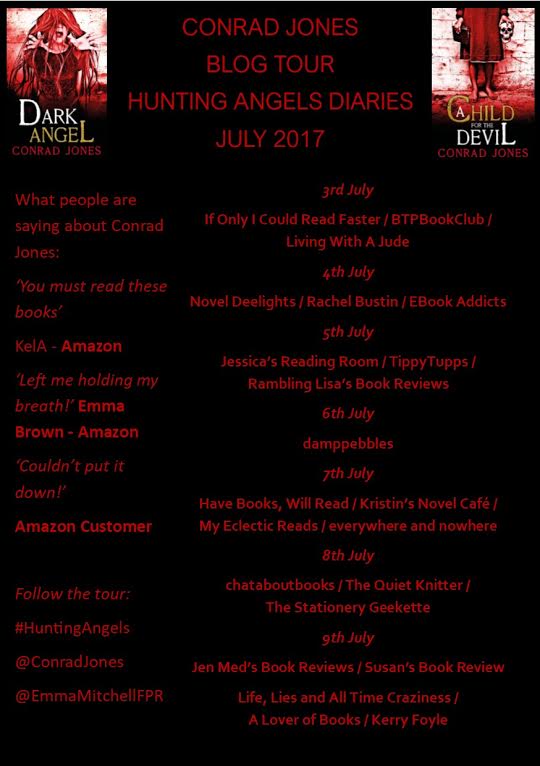 Today I am one of the stops on the blog tour for the Hunting Angels Diaries series.  Today I will be providing the Prologue. The covers of these two novels are simply creepy, and though I wasn't able to read these books for this blog tour, I hope to one day.
Description:
When an author is asked to help the police with the investigation into a double murder by identifying occult symbols, which had been carved into the victims, he is plunged into nightmare and forced to go on the run. Hunted by law and a powerful cult, he has to stay one step ahead to survive.
Buy the Hunting Angels Diaries series now: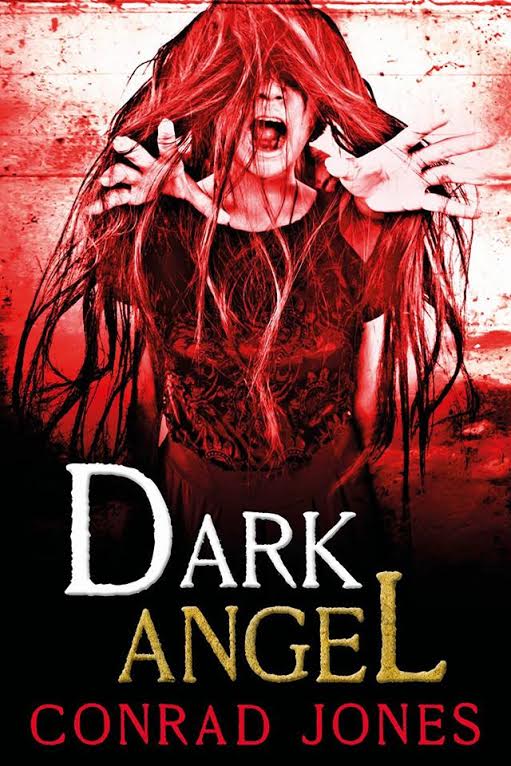 Prologue:
At twenty-six, he'd climbed the ladder of success quickly and he was fiercely proud of his achievements thus far. His Facebook page sported a scanned picture of his Young Journalist of the Year award, instead of a picture of himself. He knew that he wasn't good-looking; in fact he was overweight, his sweat glands caused him endless embarrassment and his ginger hair was thinning fast. Although he spent a fortune on cologne and designer clothing, women found him arrogant and physically repellent. His infrequent sexual encounters usually cost him money and they didn't last very long. Still, he knew that his success at work and financial status would attract a woman one day. Probably a gold-digger, but as long as she was compliant in the bedroom, it was all good. He was in no rush.
The whispering became louder and snapped him back to reality. Malcolm blinked and tried to focus on the room. Candlelight flickered in the darkness, casting shadows and distorting the faces around him. He wasn't in the nightclub, of that he was certain. He blinked again as his fragmented memories of the night before returned to him. A woman had invited him to a party. She was black and she was hot. He could remember that much. As he focused on the people around him, he recognised her face, but it was distorted by the flickering yellow glow. He had no idea who the others were.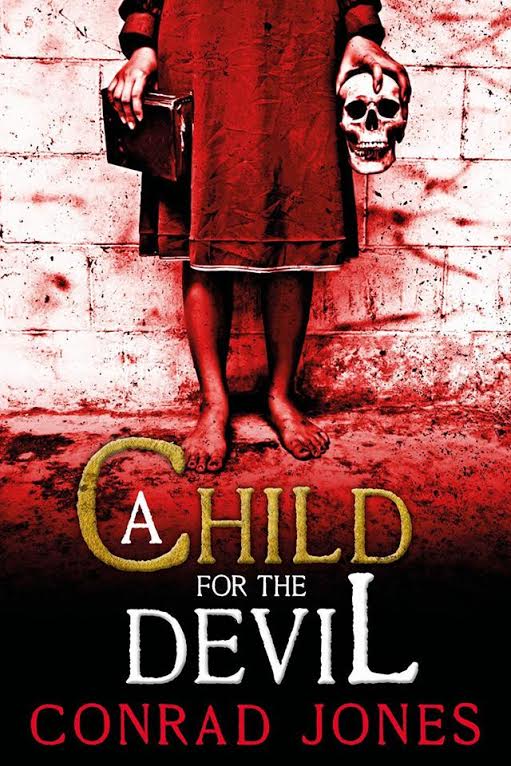 About the Author:
Conrad is the author of seventeen novels, eight author guides and two biographies. He has three series:
The Detective Alec Ramsay Series; seven books Gritty Crime Thrillers
The Soft Target Series; Gritty Thrillers six books (Reacher Style)
The Hunting Angels Diaries; three books Horror Thrillers
I am Conrad Jones, a fifty-year-old author, originally from a sleepy green-belt called Tarbock Green, which is situated on the outskirts of Liverpool. I spent a number of years living in Holyhead, Anglesey, which I class as my home, before starting a career as a trainee manger with McDonalds Restaurants in 1989. I worked in management at McDonalds Restaurants Ltd from 1989-2002, working my way up to Business Consultant (area manager) working in the corporate and franchised departments.
On March 20th, 1993, I was managing the restaurant in Warrington`s Bridge St when two Irish Republican Army bombs exploded directly outside the store, resulting in the death of two young boys and many casualties. Along with hundreds of other people there that day I was deeply affected by the attack, which led to a long-term interest in the motivation and mind set of criminal gangs. I began to read anything crime related that I could get my hands on.
I link this experience with the desire to write books on the subject, which came much later on due to an unusual set of circumstances. Because of that experience my early novels follow the adventures of an elite counter terrorist unit, The Terrorist Task Force, and their enigmatic leader, John Tankersley, or `Tank` and they are the Soft Target Series, which have been described by a reviewer as 'Reacher on steroids'; You can see them here.
I had no intentions of writing until 2007, when I set off on an eleven-week tour of the USA. The Day before I boarded the plane, Madeleine McCann disappeared and all through the holiday I followed the American news reports which had little or no information about her. I didn't realise it at the time, but the terrible kidnap would inspire my book, The Child Taker years later. During that trip, I received news that my house had been burgled and my work van and equipment were stolen. That summer was the year when York and Tewksbury were flooded by a deluge and insurance companies were swamped with claims. They informed me that they couldn't do anything for weeks and that returning home would be a wasted journey. Rendered unemployed on a beach in Clearwater, Florida, I decided to begin my first book, Soft Target. I have never stopped writing since. I have recently completed my fifteenth novel, 'Brick', something that never would have happened but for that burglary and my experiences in Warrington.
You can find out more at www.conradjonesauthor.com
[Top]