Happy Halloween!  This is our favorite holiday here at Jessica's Reading Room. And if you could not tell before this month, I think you can now! We had almost a full month of reviews of horror/thrillers!  (With a couple of non-thrillers kicked in).
Enjoy today for what it is, don't eat too much sugar, and watch some scary movies! That's what I've been doing this weekend! 
For your review enjoyment Kim brings you a review of Haunted Nights, which is a short story anthology!
Haunted Nights
Editors:  Ellen Datlow and Lisa Morton
Published: October 3, 2017
352 Pages
Reviewed By: Kim
Kim's Rating: 4 stars
Book Description:
Sixteen never-before-published chilling tales that explore every aspect of our darkest holiday, Halloween, co-edited by Ellen Datlow, one of the most successful and respected genre editors, and Lisa Morton, a leading authority on Halloween.

In addition to stories about scheming jack-o'-lanterns, vengeful ghosts, otherworldly changelings, disturbingly realistic haunted attractions, masks that cover terrifying faces, murderous urban legends, parties gone bad, cult Halloween movies, and trick or treating in the future, Haunted Nights also offers terrifying and mind-bending explorations of related holidays like All Souls' Day, Dia de los Muertos, and Devil's Night.
-With Graveyard Weeds and Wolfbane Seeds- by Seanan McGuire
-Dirtmouth- by Stephen Graham Jones-
-A Small Taste of the Old Countr- by Jonathan Maberry
-Wick's End- by Joanna Parypinski
-The Seventeen Year Itch- by Garth Nix
-A Flicker of Light on Devil's Night- by Kate Jonez
-Witch-Hazel- by Jeffrey Ford
-Nos Galen Gaeaf- by Kelley Armstrong
-We're Never Inviting Amber Again- by S. P. Miskowski
-Sisters- by Brian Evenson
-All Through the Night- by Elise Forier Edie
-A Kingdom of Sugar Skulls and Marigolds- by Eric J. Guignard
-The Turn- by Paul Kane
-Jack- by Pat Cadigan
-Lost in the Dark- by John Langan
-The First Lunar Halloween- by John R. Little
Kim's Review:
What a great anthology! Blumhouse is doing pretty well with their publishing … now if we can just get them that consistent with their movies! I loved all but one of these short stories. I was also distracted while reading that one story so I can't really say it wasn't my own fault. But the piece de resistance is the story of Bad Agatha; I loved it so much that I'm being Agatha for Halloween this year!! If they made that story into a movie, I'd watch it without question! Any of these stories would make an amazing horror movie. I highly recommend this anthology to any horror fan without a single reservation. Perfect for Halloween!
Well done, Blumhouse, well done!!
Purchase Links:
Amazon US
Amazon UK
Kim as Bad Agatha!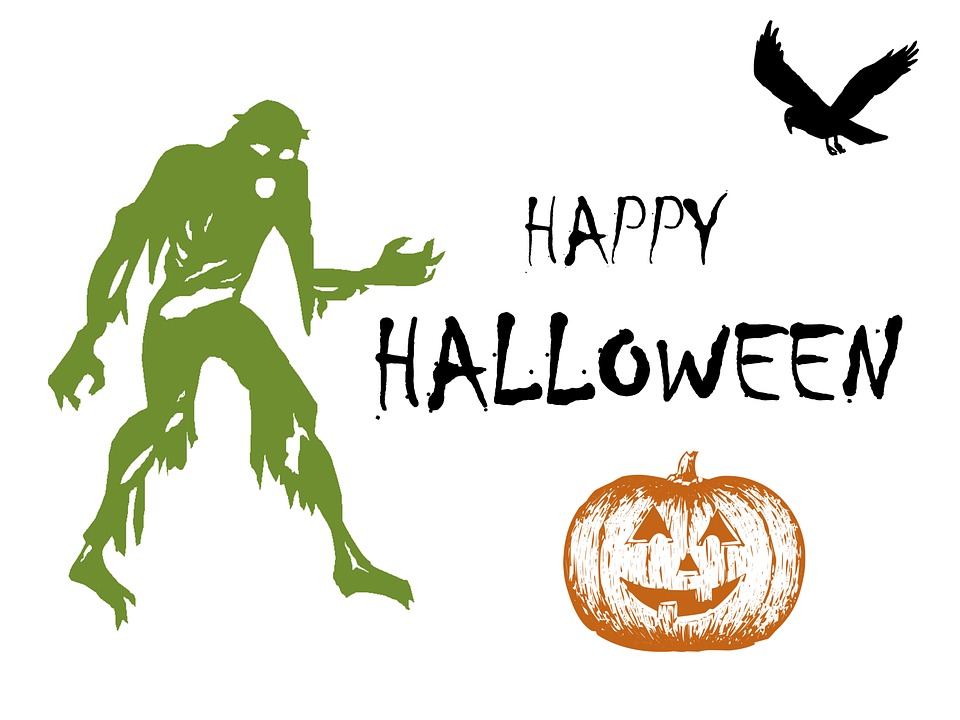 Happy Halloween!! It's a work day, so it won't be too fun or exciting. BUT… It's still Halloween!!!  Today Kim brings the perfect series for a Halloween review: The Asylum Series by Madeleine Roux!! She has the best "Bookstagram" picture: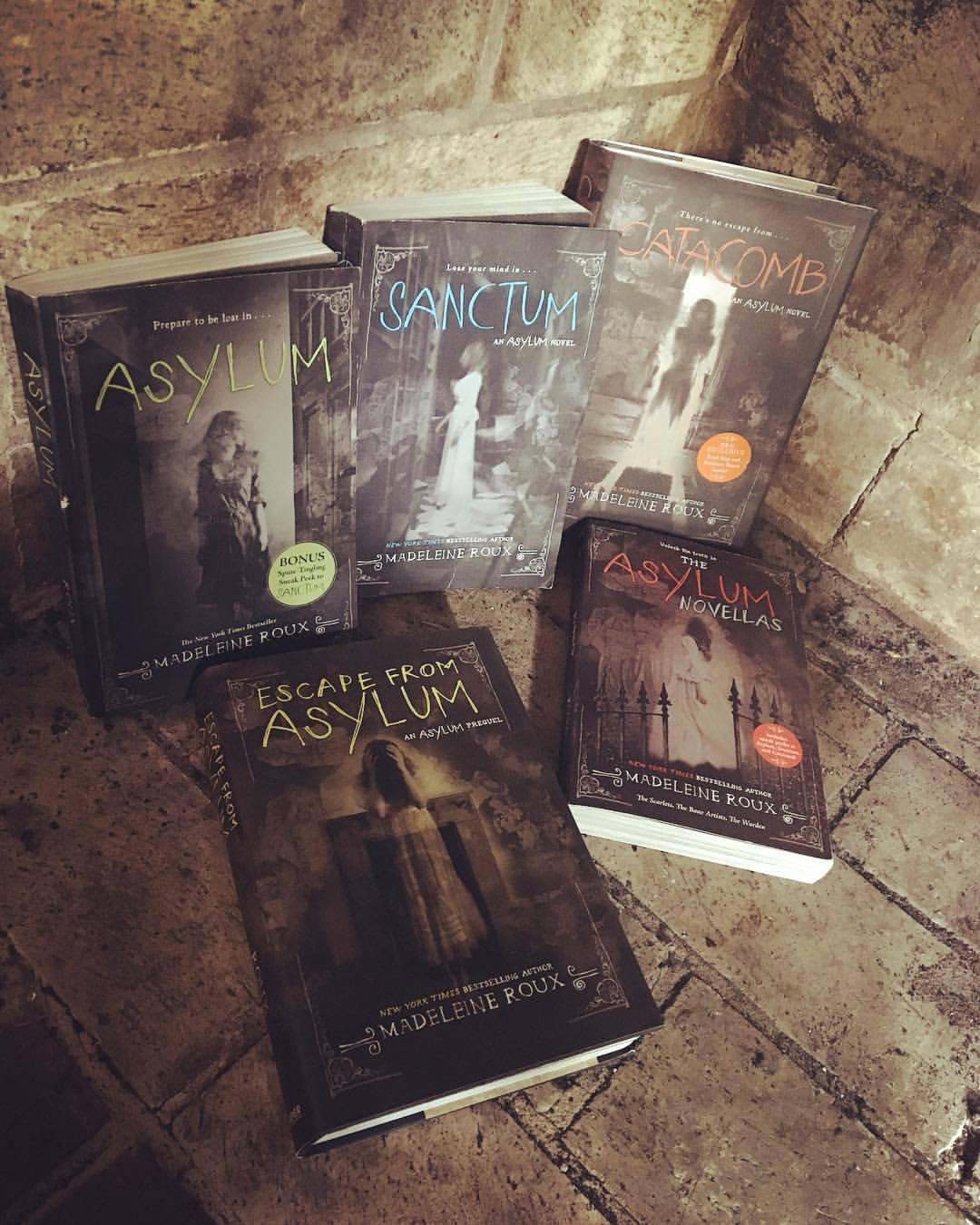 The Asylum Series
Author: Madeleine Roux
Books in the Series:
Asylum
Sanctum
Catacomb
The Asylum Novellas
Escape from Asylum (Prequel)
Reviewed By: Kim
Kim's rating of the series: 5 Stars
Description from Amazon:
Asylum: For sixteen-year-old Dan Crawford, the New Hampshire College Prep program is the chance of a lifetime. Except that when Dan arrives, he finds that the usual summer housing has been closed, forcing students to stay in the crumbling Brookline Dorm—formerly a psychiatric hospital. As Dan and his new friends Abby and Jordan start exploring Brookline's twisty halls and hidden basement, they uncover disturbing secrets about what really went on here . . . secrets that link Dan and his friends to the asylum's dark past. Because Brookline was no ordinary mental hospital, and there are some secrets that refuse to stay buried.
Sanctum: Dan, Abby, and Jordan remain traumatized by the summer they shared in the Brookline asylum. Much as they'd love to move on, many questions remain, and someone is determined to keep the terror alive, sending the teens photos of an old-timey carnival, with no note and no name. Forsaking their plan never to go back, the teens return to New Hampshire College under the guise of a weekend for prospective students, and there they realize that the carnival from the photos is not only real, it's here on campus, apparently for the first time in many years. Sneaking away from sample classes and college parties, Dan and his friends lead a tour of their own—one through the abandoned houses and hidden places of a surrounding town. Camford is hiding a terrible past, and the truth behind Dan's connection to the asylum's evil warden is more terrifying than Dan ever imagined.
Catacomb: Sometimes the past is better off buried. Senior year is finally over. After all they've been through, Dan, Abby, and Jordan are excited to take one last road trip together, and they're just not going to think about what will happen when the summer ends. But on their way to visit Jordan's uncle in New Orleans, the three friends notice that they're being followed . . . and photographed. Then Dan starts receiving messages from someone he didn't expect to hear from again—someone who died last Halloween. When the trio arrives in New Orleans and the strange occurrences only escalate, Dan is forced to accept that everything that has happened to him in the past year may not be a coincidence but fate—a fate that ties Dan to a group called the Bone Artists, who have a sinister fascination with notorious killers of the past. Now Dan's only hope is that he will make it out of his senior trip alive.
Asylum Novellas: In The Scarlets, Cal is drawn into New Hampshire College's twisted secret society—one with a deadly initiation. In The Bone Artists, Oliver tries to make a little extra money for college by working for a seedy organization that traffics in human bones. In The Warden, a young nurse starts a new job at the Brookline asylum but soon becomes suspicious of its unorthodox procedures. . . .
Escape from Asylum: The nightmare is just beginning. Ricky Desmond has been through this all before. If he could just get through to his mother, he could convince her that he doesn't belong at Brookline. From the man who thinks he can fly to the woman who killed her husband, the other patients are nothing like him; all he did was lose his temper just a little bit, just the once. But when Ricky is selected by the sinister Warden Crawford for a very special program—a program that the warden claims will not cure him but perfect him—Ricky realizes that he may not be able to wait for his mom a second longer. With the help of a sympathetic nurse and a fellow patient, Ricky needs to escape now. Set long before Dan, Abby, and Jordan ever walked the hallways of the Brookline asylum—back when it was still a functioning psych ward and not a dorm—Escape from Asylum is a mind-bending and scary installment in the Asylum series that can stand on its own for new readers or provide missing puzzle pieces for series fans.
Kim's Review:
I absolutely love this series! I first discovered it 2 years ago while on one of my many trips to Barnes and Noble. I had just finished Miss Peregrine's Home for Peculiar Children and I was looking for something new and still in with the dark and eerie atmosphere. If you've read any of my other reviews, then you know that I love asylums and mental hospitals. So, when I saw Asylum, with its creepy cover, I snatched it up and I've been hooked ever since. Asylum is exactly what you want in a scary read. It has everything: ghosts, an asylum, mystery, human experimentation, history, etc. I usually read it all in one sitting, it's an easy read but without being boring and oversimplified. I fell in love with Dan, Abby, and Jordan. I couldn't help but feel sorry for Dan. As someone whose family tree has been researched and listed out for the last 15 generations, I can understand how important knowing where you came from can be. Dan doesn't have that benefit. Abby, the passionate artist, is one of the most courageous characters I've read. She's scared, and has no problem admitting, but it doesn't stop her from doing what she believes is right. And Jordan . . . you love him, you hate him, you never forget him! He provides some much-needed comic relief. The story drew me in and I ended up finishing Asylum in one evening and went back to B&N the next day and picked up the next book.
Sanctum scared the living crap out of me! As with most sequels, this story isn't quite as strong as the first book, but the scary element wins out! I started reading it while Ivan was working a night shift, and I had to stop, get up, get dressed, and drive back to sit at the B&N Café just so I could keep reading. Yeah, it's that scary! And I'll admit that the first time I read it, I didn't get it. There were some details that were a bit murky to me. But reading it again this year, I finally got it. The story resolved itself in a way that makes sense. After reading the series several times, I'd say that this is the place to read the novellas.
I'm not a big novella person, but I really liked these. They did what novellas are supposed to do. They gave added info that made the stories clearer. The Scarlet and The Warden give much needed background info that clears up a lot of that murk that I described in Sanctum. And Escape from Asylum would have been confusing without reading The Warden first. The Bone Artists is actually a very good sedge way into Catacomb.
Catacomb, I feel, is the weakest book in the series. I understand that Roux felt that Dan and Abby and Jordan's story wasn't finished, but this book is where it stopped being about the asylum and started being about Dan. Part of me says that Catacomb should have been a stand-alone book, completely separate from the series. But the more I ponder it, the more I'm ok with it being in the series, just not the highlight of it. There's a very thin tie to Brookline Asylum and Warden Crawford, and that's what I didn't like. If she had connected this book to the other stories a little better, I think I would have liked this book better.
Though Escape from Asylum is considered a prequel, I would not suggest reading it as the first book in the series. There is a lot of info that will fly over your head if you don't have the foundation of Asylum, Sanctum, and the novellas. This one isn't quite as scary as the other books are. This one is the perfect asylum story. Crazy doctor who experiments on the patients, electroshock, hypnosis, rebellious nurses, patient conspiracy, some paranormal activity, etc. This one could also function as a stand-alone, even with those couple of details that are explained earlier in the series.
Overall, I love this series. It's the first one I bring up when someone asks me for a book suggestion. I absolutely recommend this to anyone wanting a scary, Halloween read, or for anyone looking for an interesting series.
Purchase Links:
Amazon US
Amazon UK
[Top]

Do you enjoy reading horror, especially at Halloween? Do you like to read short stories? Today I am talking about two horror short stories! They are 32 and 33 pages long, so they are quick to read. I enjoyed them both and they both received 5 star reviews from me. E.J. Bennett and Ginny Clyde are the authors and are currently having a release party going on Facebook, and it ends today. You can check out their release party HERE.
Which will these stories be? Tricks or treats? You will have to read them to see!
For now, let's say they are treats and enjoy my reviews. Then do yourself a favor and get these stories from Amazon! They are worth the small cost.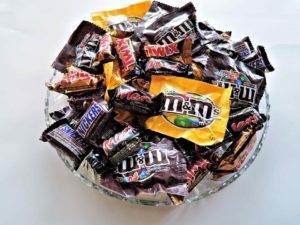 ---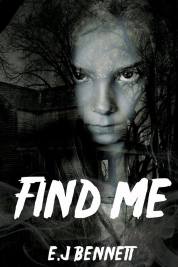 Find Me
Author: E.J. Bennett
33 Pages in Kindle
Published: October 28, 2016
Date Read: September 29, 2016
My Rating: 5 stars
Short Story Summary from Amazon:
With no one to believe her, Mia finds herself thrust from college and into her deceased Grandmother's decrepit home. Returning to the place she swore she'd never return, her haunting childhood comes back with a vengeance. Forced to stay in the deadly house, will she uncover the house's haunting past before it's too late? What bone chilling secrets does the house hide?
My Review:
Find Me is a short story (33 pages) that pulls you in from the beginning and you don't want to put it down! It took me just over an hour to read it. This story is available today and comes out at the perfect time since Halloween is just a few days away! The house is truly creepy and I didn't know what was going to happen. There is a conclusion to Find Me, but I wanted more! Whether extending it or more of Mia's back-story.
It is recommended. If you like ghost stories, or something to spook you that is not long, definitely check it out.
I received a copy from E.J. Bennett in exchange for a review. Thank you E.J!
---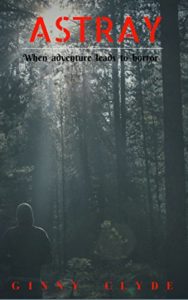 Astray: When Adventure Leads to Horror
Author: Ginny Clyde
32 Pages in Kindle
Published: October 26, 2016
Date Read: October 24, 2016
My Rating: 5 Stars
Short Story Summary from Amazon:
When a travel adventure turns into a horrific misadventure…
Kevin and his three friends decided to go to Scotland for a summer adventure. The highlight of the trip is to follow the trail to the top of Ben Nevis, the highest mountain peak in the British Isles. They are warned against going astray, to not wander off the marked path in the tourist maps but the spirit of adventure lures them towards something sinister.
Find out what happens to them in this chilling horror story…
My Review:
I loved this short story! Four young men decide to go to Scotland and during their vacation they decide to hike up Ben Nevis. They are warned to stay on the trail. Of course they don't. This is the story of what happened…. I can't really say much without spoilers. I'll just say when I was done I had to look and see if the "something sinister" was real or if Ginny Clyde created it.
Astray is highly recommended. I did not want to put it down; I wanted to know what was going to happen!
I received a copy from Ginny Clyde in exchange for an honest review. Thank you Ginny!
---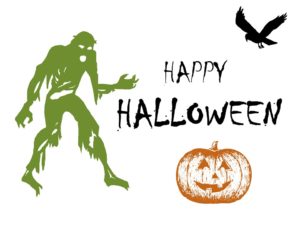 Whatever you may do this Halloween weekend have fun, be safe, and don't eat too much candy!! This weekend the hubby, my sister-in-law, niece, and I are all going to Walker Stalker Con in Atlanta!! I will be on the lookout for zombies and Negan! And hopefully get my goodbye from Abraham…..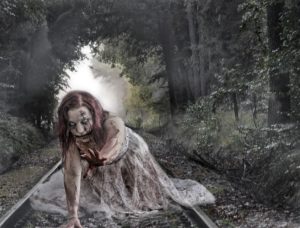 [Top]