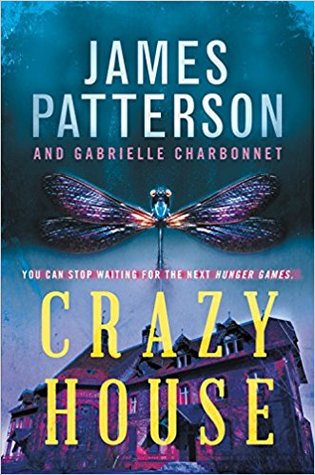 Author: James Patterson
369 Pages
Published: May 22, 2017
Reviewed By: Kim
Kim's Rating: 4 Stars
Description from Amazon:
Seventeen-year-old Becca Greenfield was snatched from her small hometown. She was thrown into a maximum-security prison and put on Death Row with other kids her age. Until her execution, Becca's told to fit in and shut her mouth… but Becca's never been very good at either. Her sister Cassie was always the perfect twin. Becca's only hope is that her twin sister will find her. That perfect little priss Cassie will stop following the rules and start breaking them, before it's too late. Because her jailers made a mistake that could get them both killed: They took the wrong twin.
Kim's Review:
I really did want to throw this book across the room when I finished it. I got so into Crazy House and the lives of Becca and Cassie and their plight inside this prison that isn't supposed to exist. The story was awesome! I hadn't read anything like it before. Sure, there's some elements from other books like The Hunger Games and Divergent, but combined in a completely original way. The buildup was anxiety-inducing and I found myself holding my breath as I turned the page. I was shocked at how quickly the pages flew by! And then, just when I couldn't handle the anxiety anymore, it just ended. No sequel, no explanation, no nothing! WHY??? Seriously, if another author does this to me, I'm gonna stop reading completely. That's the only thing keeping me from giving this book 5 stars. I loved the story, the characters, the setting . . .  and then nothing!!!!!! Mr. Patterson, please, please, PLEASE, write a sequel for this book. Despite the ending that made me want to smack my head against a wall, I would recommend this book to mature teenagers and anyone who likes an action packed read. There are some adult elements, mostly language, that keeps me from recommending this to younger readers.
Note from Jessica:
This one sounds right up my alley!  It is added to my TBR! I must read it, despite knowing the ending is frustrating…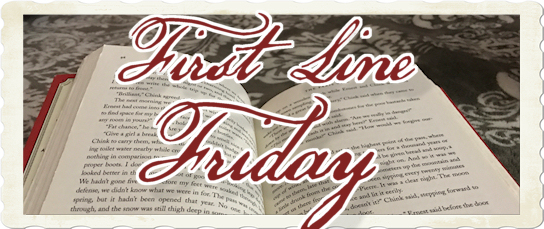 I have seen the movie countless times, I love Morgan Freeman and Ashley Judd is great as the one who got away. This is another I hope to read at some point (I have such a huge TBR!).  Though it is book two in the Alex Cross series, I think I will be fine reading this one by itself, I wonder how different the movie is from the novel.  And it has a creepy first line:
For three weeks, the young killer actually lived inside the walls of an extraordinary fifteen-room beach house.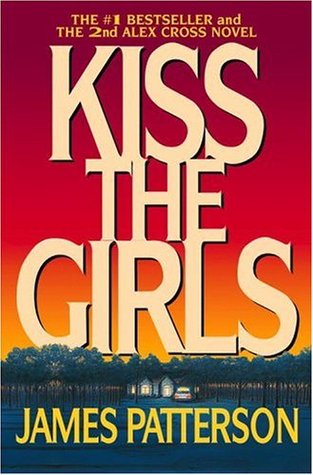 In Los Angeles, a reporter investigating a series of murders is killed. In Chapel Hill, North Carolina, a beautiful medical intern suddenly disappears. In Washington D.C. Alex Cross is back to solve the most baffling and terrifying murder case ever. Two clever pattern killers are collaborating, cooperating, competing – and they are working coast to coast.
[Top]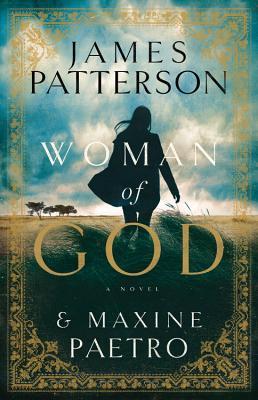 Authors: James Patterson and Maxine Paetro
Audiobook
Published: September 26, 2016
Dates Read: April 14-26, 2017
My Rating: 3 stars
Book Summary from Amazon:
St. Peter's Square, Rome.
White smoke signals that a new Pope has been chosen.
Is it possible that the new Pope…is a woman?
The world is watching as massive crowds gather in Rome, waiting for news of a new pope, one who promises to be unlike any other in history. It's a turning point that may change the Church forever. Some followers are ecstatic that the movement reinvigorating the Church is about to reach the Vatican, but the leading candidate has made a legion of powerful enemies who aren't afraid to kill for their cause.
Faith has never come easy for Brigid Fitzgerald. From her difficult childhood with drug-addled parents to her career as a doctor healing the wounded in Sudan to a series of trials that test her beliefs at every turn, Brigid's convictions and callings have made her the target of all those who fear that the Church has lost its way–dangerous adversaries who abhor challenges to tradition. Locked in a deadly, high-stakes battle with forces determined to undermine everything she believes in, Brigid must convert her enemies to her cause before she loses her faith…and her life.
Spanning the globe–from the drug dens, high-powered law firms, and churches of Boston to the horrific brutality of a civil war in the Sudanese desert to the beauty, violence, and spiritual enlightenment of the Holy Land–Woman of God is an epic, thrilling tale of perseverance, love, trust and nothing less than what it means to live in a fallen world.
My Review:
I went into Woman of God with different expectations of the book than the actual book I ended up listening to. From the description I thought it was going to be about a woman priest possibly becoming Pope and all the controversy to go along with that. I had these thoughts in my head:
"A possible woman Pope?!?  Controversial, intriguing, and a thriller… Behind the scenes at the Vatican.  Sign me up!!!"
Other than the prologue of the novel and also towards the end, this is not the story we get.   Instead we get the life story of Brigid Fitzgerald. Once I realized this was the direction Woman of God was going in I kept listening. I was glad I continued it as I ended up enjoying the novel.
After the Prologue we are introduced to Brigid, a woman doctor who is in the South Sudan who cares for victims of their very bloody civil war.  The violence is severe and many who Brigid cares about die.  She does not stay in the Sudan due to some severe injuries she has and her story continues.  Brigid deals with many relationships including marriage and children.  She had a strong faith in God and a special connection to him as well. At the novel progresses we see her evolution from doctor to becoming a female priest.
Throughout Woman of God she goes through countless trials and tribulations. She is in essence a female Job. In some ways it becomes excessive, as you begin to expect that something else is going to happen. I also began to figure out what her next 'trial' would be.  At times I found myself worrying what was going to happen next.
There is an actual trial that occurs due to one priest being accused of a scandal.  Brigid becomes a part of that trial.  This part of the novel shows how the Catholic Church is still deeply rooted in its ways without wanting to change, but there is a change as Brigid becomes a priest.  Brigid and Father James Aubrey begin a movement together that begins to change the Catholic Church and modernize it.
I won't go in to much more detail. I have left a lot out as I don't want to ruin a reader's journey since we don't really know what direction Woman of God will go due to the inaccurate book description.
Woman of God is ultimately about a woman's continuing faith despite her many struggles she experiences.  I also feel it could be a 'stab' at the Catholic Church and its archaic ways despite the world constantly changing. In some ways it seems that the authors are critical with the way the Catholic Church is today.  Will the Catholic Church change at all or stay the way it is? Woman of God makes you think about that.  And I am not even Catholic!
I listened to the audio version of Woman of God which is narrated by Therese Plummer. She did a very good job with her narration, in fact there was one moment in particular when Brigid was in a very deep anguish and Therese captured that moment perfectly. I really felt Brigid's emotion in that part of the novel.
Overall, if you can ignore the book description and go in expecting to hear about one woman's life and experiences I would recommend Woman of God.
[Top]