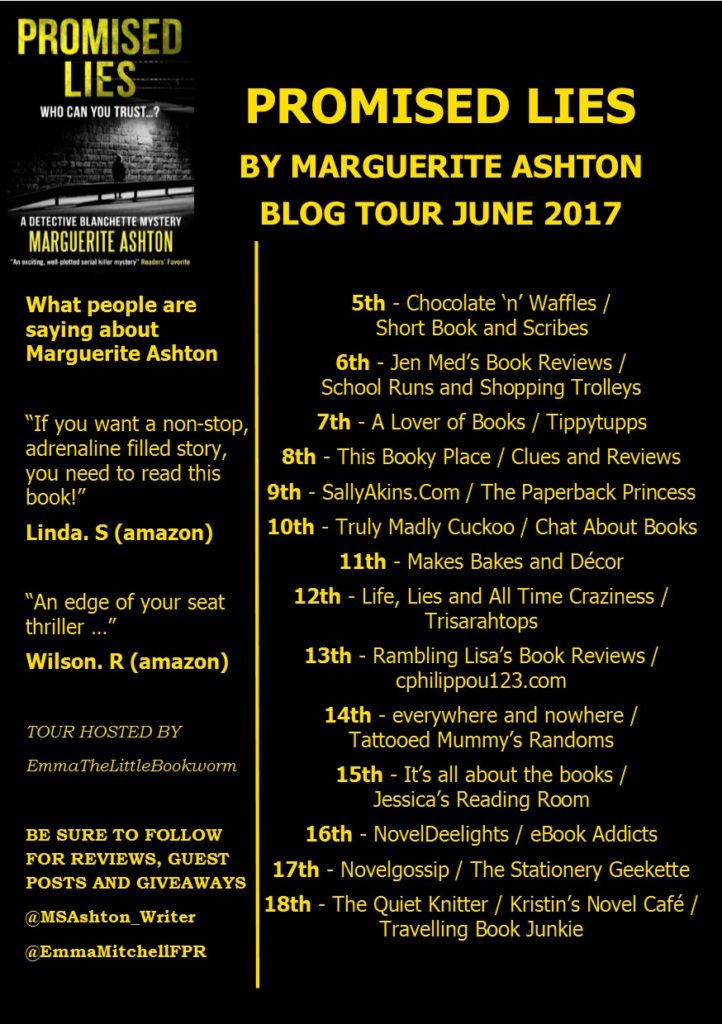 Today I am one of the stops on the blog tour for Promised Lies by Marguerite Ashton. Today we are going to hear from Morgan, Lily's best friend and partner.
Book Description:
Detective Lily Blanchette has a lot on her plate. Her sister, Celine, was murdered, her parents are on the verge of divorce, and after a whirlwind romance, she married a man she barely knows.
When the bodies of two young women are found, it is clear that the killer is the same person who murdered her sister, Lily sets out to find out who that is.
As the investigation comes to life, Lily realises that all is not as it seems in her life, who can she actually trust and who is she?
Buy Promised Lies now:
Amazon US
Amazon UK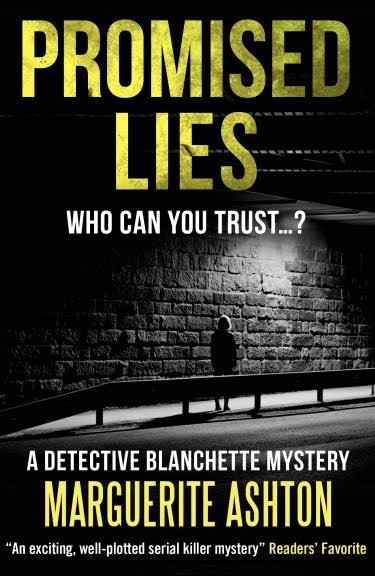 Hi. I'm Morgan Danvers, Lily's best friend and partner in Promised Lies.
Some may remember me as Chelsey before that silly author had the nerve to kill me off in the other book, Led by Lies. Well thank goodness, she decided to expand the book and keep me alive this time around.
Yes, through fan comments and reviews, I got a chance to live!
So, let's see, being Lily's partner through all this is just exasperating. She's so up-tight in those damn loafers. But I can probably understand some of the reasons. Lily's mom is a control freak and the last thing Lily wants to do is be like her mom.
Thank goodness for Lily's dad. He's just so cool.  I wish I had him for a father.
Anyway, Lily's all about family and work. She just wants to have some stability in her life. That's where I come along. We balance each other out, during a case and in general situations. We tell the truth to each other, even if the other one wants to hear it or not.
We met in the police academy and have been friends ever since.
About the Author: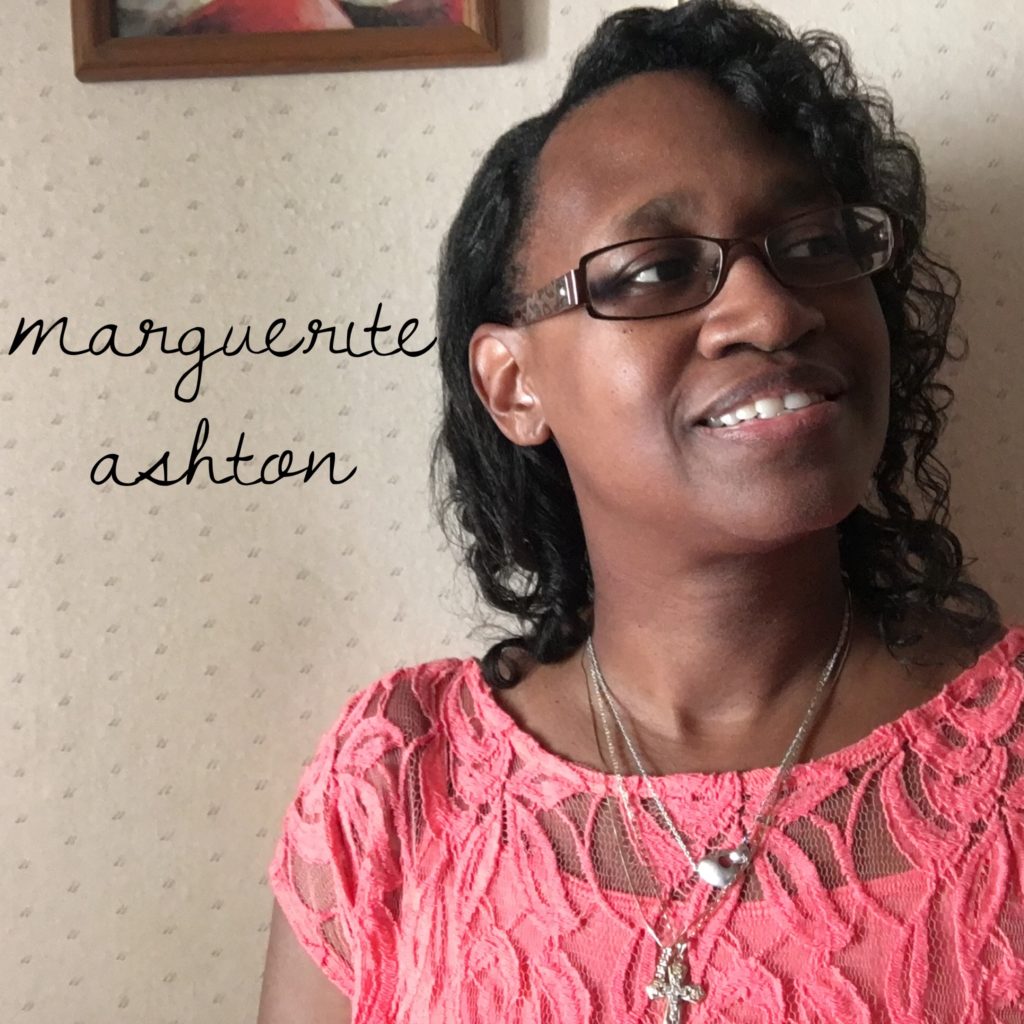 When Marguerite Ashton was in her twenties, she took up acting but realized she preferred to work behind the camera, writing crime fiction. A few years later, she married an IT Geek and settled down with her role as wife, mom, and writer. Five kids later, she founded the Crime Writer's Panel and began working with former law enforcement investigators to create; Criminal Lines Blog, an online library for crime writers who need help with their book research.
She's a workaholic who hides in her writer's attic, plotting out her next book and stalking Pinterest for the next avocado recipe.
A member of Sisters in Crime, Marguerite grew up in Colorado, but is now happily living in Wisconsin and playing as much golf as possible. She can be found on Twitter and Facebook.
Contact Marguerite:
Website
Facebook
Twitter
Win Promised Lies: