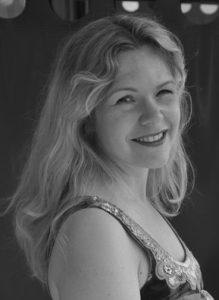 Courtesy of Marion Kummerow
Living in Germany and traveling while she was single, Marion Kummerow decided to write a fictionalized story of her grandparents Resistance work during WWII Germany that has become a trilogy.
Here is a list of some of Marion's published novels:
Love and Resistance in WW2 Germany Trilogy:
Unrelenting
Unyielding
Unwavering
Pearl Harbor and More: Stories of WWII – December 1941 (A short story contributor)
German Christmas Traditions
The Ultimate Guide to Oktoberfest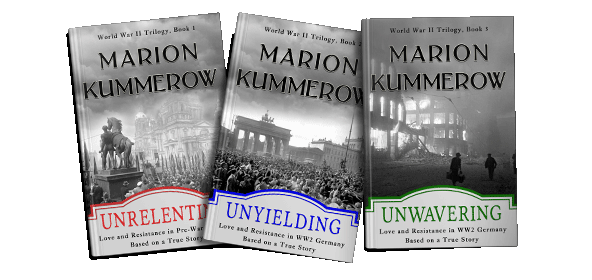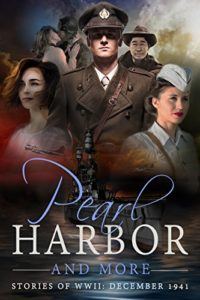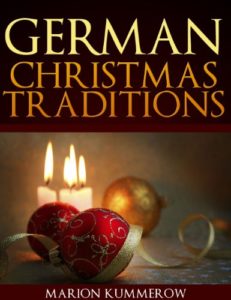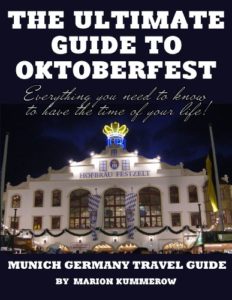 JRR: (Jessica's Reading Room): Tell us a little about yourself.
Marion: My name is Marion Kummerow and I'm living in Munich, Germany with my husband and my two kids.
When I was still single, traveling and exploring new cultures were my main goals. I had a job as consultant where I travelled a lot. And I'd always try to get to know real people and real life, instead of staying inside the hotel.
One of my "funniest" experiences (my friends say most stupid), was to go to a hair dresser in Indonesia to have my blond hair highlighted. Turns out he didn't have much experience with blondes and I left the salon wearing a bright orange.
JRR: You definitely experience some thing while traveling! You originally lived in Germany then moved around to various other countries before you returned to Germany. What was your favorite country to live in?
Marion: Definitely Colombia, South America. I lived in Bogotá almost five years and had a blast. You may know the country only from the headlines about narcotics trade and kidnapping, but I had a totally different experience. The locals are very outgoing and friendly. They welcomed me into their homes and families and made me feel like I belonged.
JRR: That is great that you had a different experience than what most people expect. What inspires you to write?
Marion: I don't get inspired to write, I get inspired by writing.
The way how persons, locations, and situations come to life when you put them on a sheet of paper is mind-numbing. I feel like I the story is real, and the characters are my best friends. The beginning of a new book is always dreadful, but once I'm inside the story and get to know my characters, I cannot wait to spend more time with them.
JRR: Did you read a lot as a child?
Marion: I basically devoured all the books I could get my hands on. Our parents would take my sister and me to the library every two weeks and we'd return home with a bag full of books.
JRR: The library really is a great thing! The Love and Resistance in WW2 Germany series is fiction, but based on your grandparents story. What made you want to write a fictionalized version of their story?
Marion: The idea formed after reading the many letters my grandparents and great-grandparents left behind. It gave me an intimate glimpse into their lives and the struggles of ordinary people during the Third Reich.
It took me several years and a lot of courage to dig into their letters and the official documents surrounding their Resistance work. It wasn't an easy task, and you can't imagine how much I cried and laughed and frowned in the process. But I wanted to give them – and so many other unnamed heroes – a voice.
JRR: It was definitely a very personal thing you experienced going through their letters and getting to know them in that way. Now, what is the target audience for the Love and Resistance in WW2 series?
Marion: The Love and Resistance in WW2 series follows one couple's lives over a span of almost a decade. It's a story about love, courage, bravery, and the unrelenting will to stay true to oneself and one's convictions.
The target audience for the books Unrelenting, Unyielding and Unwavering are readers who enjoy a saga with some heartbreak, lots of suspense, and glimpses into the lives of ordinary people.
JRR: You also wrote a short story for an anthology called Pearl Harbor and More: Stories of WWII – December 1941 that was recently released. What can you tell us about that anthology?
Pearl Harbor and More is a cooperation of eight authors writing World War 2 fiction. We wanted to write short stories to commemorate the 75th anniversary of the Battle of Pearl Harbor. Each author wrote their own story, but they're all set in December 1941, and in some way or another the main characters are affected by that epic event.
My story, Turning Point, is about a German Jew. Margarete Rosenbaum is about to be sent to a labor camp, when a bomb hits the building she lives in. Emerging from the rubble she's presented with an unexpected opportunity. But how far is she willing to go to save her life?
JRR: That would be a great one to read, especially for those who enjoy short stories. Having been to Pearl Harbor in 2006, that day means so much more now than before. Seeing the Arizona there is a numbing feeling knowing what happened.
Is there anything else you would like to share with us?
Marion: I want to thank you for the opportunity to share my work on your blog. I'm striving to become the best WW2 fiction writer and am grateful for every single one of my readers. Please feel free to reach out and contact me via facebook, twitter, or my website. I love to hear from you!
**Thank you so much for your time for this interview Marion!
Unwavering, The third in the Love and Resistance in WW2 Germany Trilogy will be released March 28, 2017.
Contact Marion:
Website
Facebook
Twitter
[Top]