On That Easter Morning
Author: Elena Pasquali
Illustrator: Alison Jay
Published: January 24, 2020
32 Pages
Reviewed By: Jessica
Date Read: April 10, 2020
Jessica's Rating: 5 stars
Book Description:
Rediscover the wonder of the first Easter morning…
Alison Jay has illustrated many books for children, and her beautiful paintings are instantly recognisable. In this book see the death and resurrection story of Jesus interpreted in her own unique style, using vignettes, borders and full page art to accompany a sincere retelling of the Easter story.
There are many intriguing people, animals and landscapes to look at along the way, bursting with new details to find with a young child, as you share the story of that special morning.
Jessica's Review:
On That Easter Morning is aimed for children ages 5 and up and if I had a child that age I would buy them this book: It is a perfect picture book that explains what happened to Jesus on what would become that first Easter. 
This full color/ full page picture novel talks about Passover, Jesus and simplifies the events that led up to his crucifixion and resurrection to where a young child can understand.  It is also not graphic in the telling.  This children's book covers more than others I have seen as it includes the Last Supper, Judas kissing Jesus' hand, Peter denying Jesus three times, Pontius Pilate, and Mary Magdalene seeing Jesus after he has risen.
There could be a lot of words on each page, so reading it to your young child would be best. That way they can take in this Easter story by listening to you and by looking at the pictures that also tell the story.
Many thanks to the publisher Lion Children's Book for granting me a copy to read and review.
Purchase Link:
Amazon US
**I did not see a link on Amazon UK**
October is National Infant and Pregnancy Loss Month. I have not experienced a loss as this, but earlier in the year I read and reviewed a devotion written by Sarah Philpott to help women that have experienced this loss. Today I choose to share this review with you as today is Pregnancy and Infant Loss Remembrance Day . Thank you to Broadstreet Publishing for my copy I was sent via NetGalley.
Loved Baby: 31 Devotions Helping You Grieve and Cherish Your Child after Pregnancy Loss
Author:  Sarah Philpot
Published: October 1, 2017
176 pages
Reviewed By: Jessica
Dates Read: June 24-27th 2018
Jessica's Rating: 5 stars
Book Description:
At the Blue Ridge Mountains Christian Writers Conference on May 24, 2018, Loved Baby received Selah Awards for Nonfiction Book of the Year and Best Book in the category of Inspiration and Gift.
Close to one in four American women experience the silent grief of pregnancy loss. Loved Baby offers much-needed support to women in the middle of psychological and physiological grief as a result of losing an unborn child.
In Loved Baby, author Sarah Philpott gently walks alongside women as they experience the misguided shame, isolation, and crushing despair that accompany the turmoil of loss. With brave vulnerability Sarah shares her own and others' stories of loss, offering Christ-filled hope and support to women navigating grief.
This fresh and compassionate devotional offers:
·       Real talk about loss
·       Christ-filled comfort
·       Tips to manage social media, reconnect with your partner, and nourish your soul
·       Knowledge that your child is in heaven
·       Strategies to walk through grief
·       Ways to memorialize your loss
Whether your loss is recent or not, Loved Baby can be your companion as you move from the darkness of grief toward the light of hope.
Jessica's Review:
Firstly, I want to say I have not experienced a loss such as this so I cannot identify with who this devotion was written for. That is not saying I should not have read it. In fact, I am glad I did. I know many who have experienced pregnancy loss and now I feel I understand their loss better. I will never 100% understand this loss as I do not have children and more than likely won't.
Sarah Philpott has written a 31 day Christian devotional to the women who have experienced various types of pregnancy loss: miscarriage, still birth, and ectopic pregnancies.  She wrote the devotional directly to the Mommy and she also shares her story of pregnancy loss and others share their stories as well. Philpott talks about the various changes one will go through medically and also the wide range of emotions that will be experienced. She also aims to help guide the mommy with spiritual changes.
There is also a devotion about the fathers, as they experienced the loss and grieve as well; there is a devotion about other children that the reader may have.  There are also devotions about honoring your due date, how you may feel afterwards if you want to try for another child or not.  There is also a devotion in regards to adoption or deciding to live a child free life.
Philpott includes Bible verses from a various versions of the Bible.  She has a section of each devotion called Soul Work to apply what the devotion was about. Each devotion ends with prayer time.  The last devotion is for the Mommy to share her story and cherish the baby she lost.
This is a devotion that should be completed.  I can see it bringing comfort to women. There will be a wide range of emotions and a great many tears as this devotion is completed. Philpott put her heart and soul into this devotion and her love for the mommies out there is felt and seen.
Bravo for a fabulous devotion to help the mommies that have gone through pregnancy loss, be it recent or from years ago.
Purchase Links:
Amazon US
Amazon UK
---
I want to share a site that might be helpful to both moms and those who have faced this type of loss.  The site is ThinkBaby.org
Before you go jumping to conclusions, yes this is a site for moms, but they also feature a Fertility section:
Fertility Resources
Fertility Stories
One of the Founders of ThinkBaby.org, Zoe, shares her fertility story here.
[Top]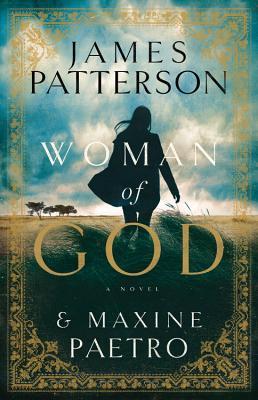 Authors: James Patterson and Maxine Paetro
Audiobook
Published: September 26, 2016
Dates Read: April 14-26, 2017
My Rating: 3 stars
Book Summary from Amazon:
St. Peter's Square, Rome.
White smoke signals that a new Pope has been chosen.
Is it possible that the new Pope…is a woman?
The world is watching as massive crowds gather in Rome, waiting for news of a new pope, one who promises to be unlike any other in history. It's a turning point that may change the Church forever. Some followers are ecstatic that the movement reinvigorating the Church is about to reach the Vatican, but the leading candidate has made a legion of powerful enemies who aren't afraid to kill for their cause.
Faith has never come easy for Brigid Fitzgerald. From her difficult childhood with drug-addled parents to her career as a doctor healing the wounded in Sudan to a series of trials that test her beliefs at every turn, Brigid's convictions and callings have made her the target of all those who fear that the Church has lost its way–dangerous adversaries who abhor challenges to tradition. Locked in a deadly, high-stakes battle with forces determined to undermine everything she believes in, Brigid must convert her enemies to her cause before she loses her faith…and her life.
Spanning the globe–from the drug dens, high-powered law firms, and churches of Boston to the horrific brutality of a civil war in the Sudanese desert to the beauty, violence, and spiritual enlightenment of the Holy Land–Woman of God is an epic, thrilling tale of perseverance, love, trust and nothing less than what it means to live in a fallen world.
My Review:
I went into Woman of God with different expectations of the book than the actual book I ended up listening to. From the description I thought it was going to be about a woman priest possibly becoming Pope and all the controversy to go along with that. I had these thoughts in my head:
"A possible woman Pope?!?  Controversial, intriguing, and a thriller… Behind the scenes at the Vatican.  Sign me up!!!"
Other than the prologue of the novel and also towards the end, this is not the story we get.   Instead we get the life story of Brigid Fitzgerald. Once I realized this was the direction Woman of God was going in I kept listening. I was glad I continued it as I ended up enjoying the novel.
After the Prologue we are introduced to Brigid, a woman doctor who is in the South Sudan who cares for victims of their very bloody civil war.  The violence is severe and many who Brigid cares about die.  She does not stay in the Sudan due to some severe injuries she has and her story continues.  Brigid deals with many relationships including marriage and children.  She had a strong faith in God and a special connection to him as well. At the novel progresses we see her evolution from doctor to becoming a female priest.
Throughout Woman of God she goes through countless trials and tribulations. She is in essence a female Job. In some ways it becomes excessive, as you begin to expect that something else is going to happen. I also began to figure out what her next 'trial' would be.  At times I found myself worrying what was going to happen next.
There is an actual trial that occurs due to one priest being accused of a scandal.  Brigid becomes a part of that trial.  This part of the novel shows how the Catholic Church is still deeply rooted in its ways without wanting to change, but there is a change as Brigid becomes a priest.  Brigid and Father James Aubrey begin a movement together that begins to change the Catholic Church and modernize it.
I won't go in to much more detail. I have left a lot out as I don't want to ruin a reader's journey since we don't really know what direction Woman of God will go due to the inaccurate book description.
Woman of God is ultimately about a woman's continuing faith despite her many struggles she experiences.  I also feel it could be a 'stab' at the Catholic Church and its archaic ways despite the world constantly changing. In some ways it seems that the authors are critical with the way the Catholic Church is today.  Will the Catholic Church change at all or stay the way it is? Woman of God makes you think about that.  And I am not even Catholic!
I listened to the audio version of Woman of God which is narrated by Therese Plummer. She did a very good job with her narration, in fact there was one moment in particular when Brigid was in a very deep anguish and Therese captured that moment perfectly. I really felt Brigid's emotion in that part of the novel.
Overall, if you can ignore the book description and go in expecting to hear about one woman's life and experiences I would recommend Woman of God.
[Top]