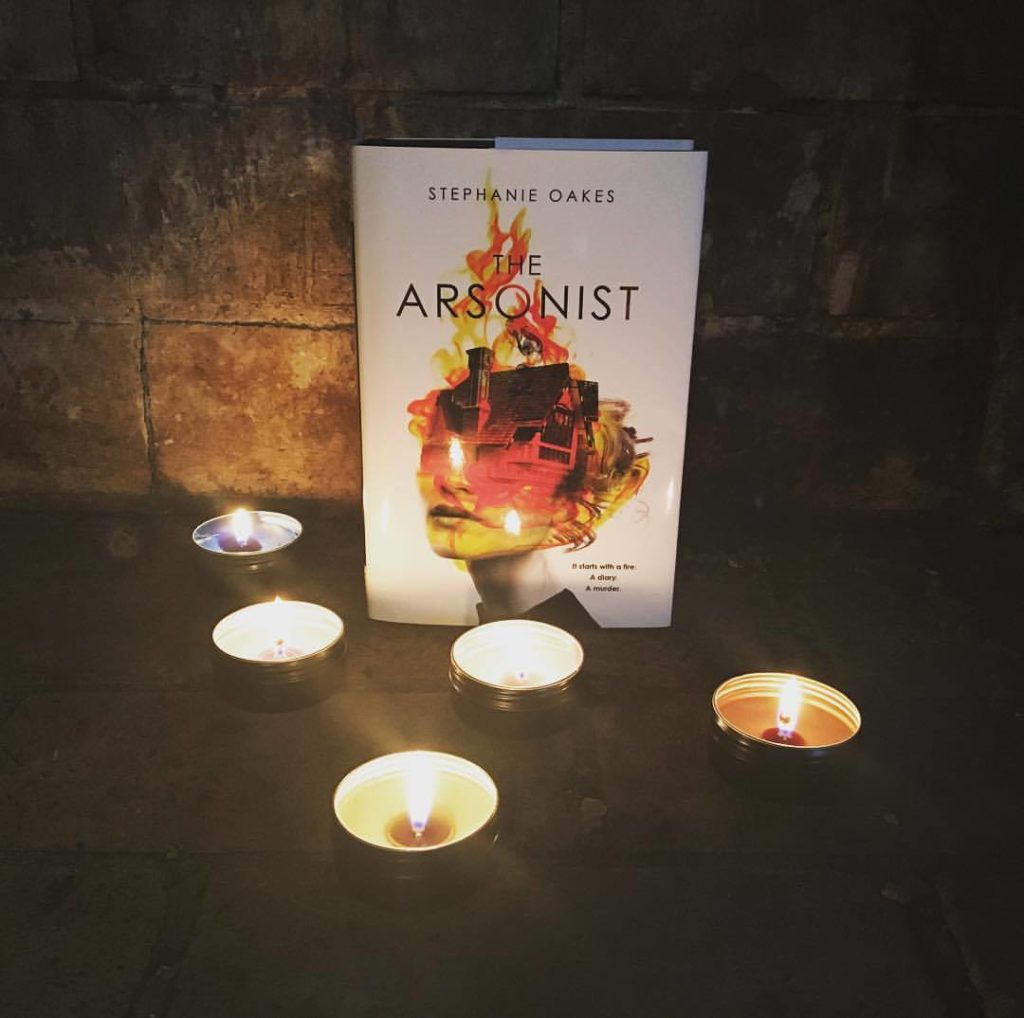 Author: Stephanie Oakes
400 Pages
Published: August 22, 2017
Reviewed By: Kim
Kim's Rating: 5 Stars
Description from Amazon:
Molly Mavity is not a normal teenage girl. For one thing, her father is a convicted murderer, and his execution date is fast approaching. For another, Molly refuses to believe that her mother is dead, and she waits for the day when they'll be reunited . . . despite all evidence that this will never happen. Pepper Al-Yusef is not your average teenage boy. A Kuwaiti immigrant with epilepsy, serious girl problems, and the most useless seizure dog in existence, he has to write a series of essays over the summer . . . or fail out of school. And Ava Dreyman—the brave and beautiful East German resistance fighter whose murder at seventeen led to the destruction of the Berlin Wall—is unlike anyone you've met before. When Molly gets a package leading her to Pepper, they're tasked with solving a decades-old mystery: find out who killed Ava, back in 1989. Using Ava's diary for clues, Molly and Pepper realize there's more to her life—and death—than meets the eye. Someone is lying to them. And someone out there is guiding them along, desperate for answers. At turns heart-racing, hilarious, and heartbreaking, The Arsonistis an intricate tapestry—of love, loss, and the mysterious connections between us all.
Kim's Review:
Wow! This book was amazing. A stimulating, historical mystery that kept me questioning right until the very end! Each of the three main characters are likeable, relatable, and intriguing. Molly, the weirdo, who wears her oddities like protective armor, could have strayed into annoying, but never did. I could relate to her "outcast" status at her school, yet she was abnormal in the fact that her father is on death row. Pepper, who is an immigrant from Kuwait, is all heart and funny sarcasm. I will say that his lack luster academic performance got to me a little, but considering his circumstances, it is understandable. The essays that he writes to get the credits needed for high school graduation are detailed and funny and really show off his personality . . . but suck academically! ? And Ava, the center of all the secrecy, is an inspiring, smart, survivalist. Seriously, by the time I got to the end of the book, my mouth was hanging open and my heart pounding! I have nothing negative to say. I loved this book! I recommend The Arsonist to anyone looking for a unique, historical conundrum. There was some language and teenage sexual jokes, so I would recommend it to slightly more mature teens.