The Chemist
Author: Stephenie Meyer
Narrator: Ellen Archer
Audiobook
Reviewed By: Jessica
Dates Read: April 12-22, 2022
Jessica's Rating: 4 stars
Book Description:
She used to work for the U.S. government, but very few people ever knew that. An expert in her field, she was one of the darkest secrets of an agency so clandestine it doesn't even have a name. And when they decided she was a liability, they came for her without warning.
Now she rarely stays in the same place or uses the same name for long. They've killed the only other person she trusted, but something she knows still poses a threat. They want her dead, and soon.
When her former handler offers her a way out, she realizes it's her only chance to erase the giant target on her back. But it means taking one last job for her ex-employers. To her horror, the information she acquires only makes her situation more dangerous.
Resolving to meet the threat head-on, she prepares for the toughest fight of her life but finds herself falling for a man who can only complicate her likelihood of survival. As she sees her choices being rapidly whittled down, she must apply her unique talents in ways she never dreamed of.
Jessica's Review:
I listened to the audiobook version for a book club I am joining. I don't think I would have ever picked it up on my own otherwise, but I am so glad I did!! I enjoyed The Chemist immensely. It has just about everything a reader could want: Action, thriller, a strong female lead who is tiny in stature, and there is even some romance! There is also the world's best canine sidekick with the best name ever! 
I had read the Twilight series as just about everyone else many years ago and had seen the movie The Host, but not read the novel, so I wasn't sure where Meyer was going to go with The Chemist.   I got a different novel than I was expecting based on the title,  and I wasn't really expecting much going in.   
This was a good novel that kept me interested.  I had figured one 'twist' out early thanks to me being a heavy thriller reader, and at first, I wasn't sure about the novel. But I liked our female character, she can definitely do damage despite her size: In fact she can torture when needed and she is good at it too! For me the torture was just graphic enough to make the reader squirm just a little. 
I liked all of our three main characters and main dog sidekick.  The whole novel I kept thinking "Don't let anything happen to the dog!"  The Chemist is a fast-paced novel that would have kept me turning the pages if I had read the physical book.  I never lost interest in what was coming next.  I'm glad we had a strong female lead in this novel. This is a long novel at over 500 pages, but never lagged and worth the read. The audiobook was narrated by Ellen Archer and she brought the novel to life for me. The epilogue wrapped things up nicely. I don't see there ever being another novel, so it brought a good conclusion to The Chemist for me.

Standalone Sunday was started by Megan over at Bookslayer Reads.

What is Standalone Sunday?
Each Sunday bloggers feature a standalone book (one that is not part of a series) that they loved or would recommend. The standalone can also be one you want to read. There is so much focus on books that are part of a series that standalone books seem to be forgotten. They can be just as great as book series!
Here is my selection for the week:
The Host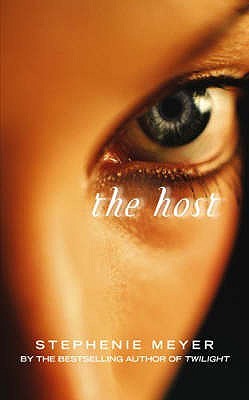 Book Description:
Melanie Stryder refuses to fade away. The earth has been invaded by a species that take over the minds of human hosts while leaving their bodies intact. Wanderer, the invading "soul" who has been given Melanie's body, didn't expect to find its former tenant refusing to relinquish possession of her mind.
As Melanie fills Wanderer's thoughts with visions of Jared, a human who still lives in hiding, Wanderer begins to yearn for a man she's never met. Reluctant allies, Wanderer and Melanie set off to search for the man they both love.
Featuring one of the most unusual love triangles in literature, THE HOST is a riveting and unforgettable novel about the persistence of love and the essence of what it means to be human.
---
The Host is supposed to be the first in the series, but it has been many years since Stephenie Meyer has written it.  Who knows if the series will actually continue.  This is a long book that is over 600 pages. I have not personally read it, but I do own it. I have seen the film and liked it.
[Top]