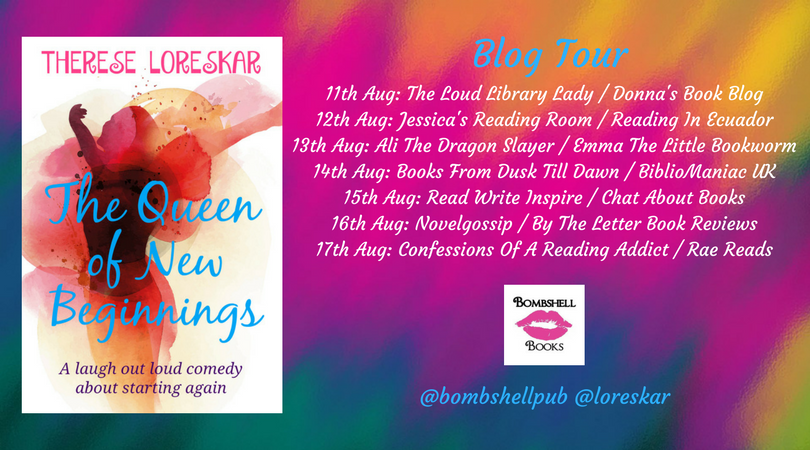 Today I am one of the two blog stops on the blog tour for The Queen of New Beginnings by Therese Loreskär! She is published by Bombshell Books. Today I will be sharing my review. The publication date for it was yesterday, August 11th.
Book Description:
Kajsa lives in a large house in Stockholm along with her three children and their dog. Since coming clean about lying on her popular blog she no longer has any work. Not only that but she has kicked her husband out because of his sex addiction.
While her husband is in rehab trying to fix his little problem, Kajsa's mother-in-law is thrown out of her retirement home and comes to live with her.
Then Kajsa receives an unexpected offer to move to a fashionable part of London. But having to look after her mother-in-law makes life complicated.
Can Kajsa rid herself of her baggage and make a fresh start with her children in England?
This laugh-out-loud comedy looks at the daily struggles we all face with our families and asks if starting again is ever really possible.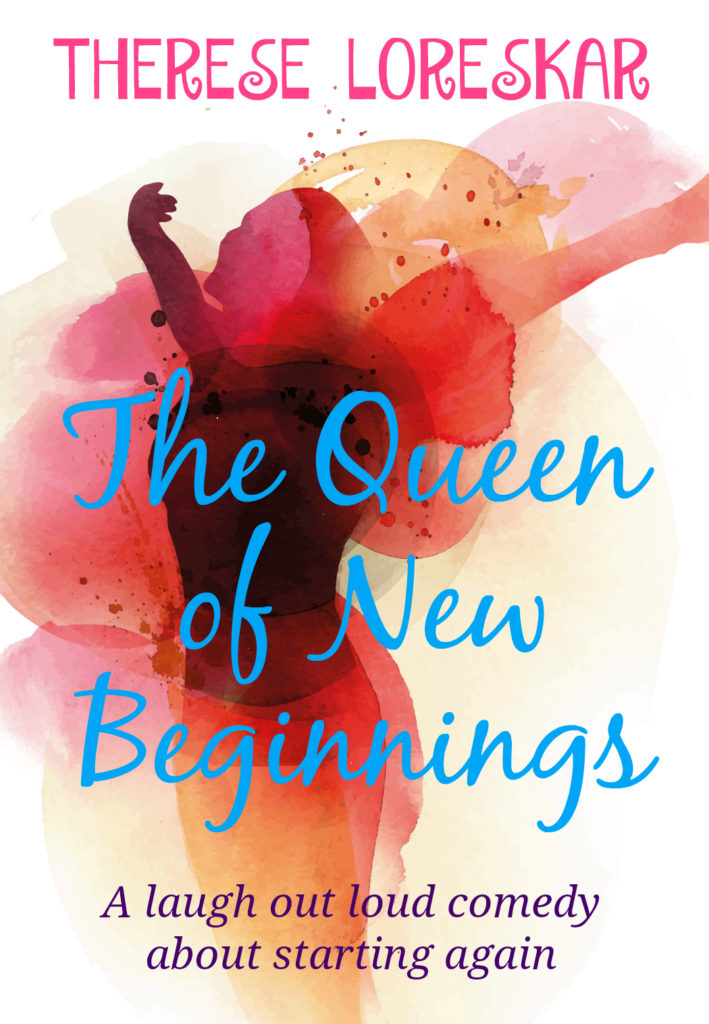 Author: Therese Loreskär
Published: August 11, 2017
Reviewed By: Jessica
Dates Read: July 17-23, 2017
Jessica's Rating: 5 Stars
Jessica's Review:
In The Queen of Blogging we were introduced to Kajsa, who can be described as a modern day Bridget Jones: She is quirky yet flawed. I loved The Queen of Blogging, and it was one of my top reads of last year. My review for it is here. Now Therese Loreskär brings us round two of Kajsa's adventures with The Queen of New Beginnings which picks up three months after the end of The Queen of Blogging.
The Queen of Blogging was written 'blog style' and The Queen of New Beginnings is similar to a diary style, but without the "Dear Diary" part.
Kajsa has lost almost everything due to a huge lie she told: She lost her career which was run through her fitness blog. She has also lost the fame, freebies, and salary that came with the blog. She lastly lost her husband, but that was due to his own fault. She still has her kids and dog…
Kajsa  is having to adjust to life as a single mom and then things get turned upside down as her 'future former mother-in-law' comes to live with her. With that, we are back in Kajsa's crazy and often hilarious life in The Queen of New Beginnings.
All the characters from The Queen of Blogging are back in their glory for round two and we also meet some new characters (Just WHO is Brad!?!?).  We are in for a roller coaster of an adventure with Kajsa (sometimes through her own fault and sometimes not) and you never know what will happen next. You think her life can't get any crazier then something else happens!
You can see Kajsa slowly get her life back together as the novel reaches its conclusion, to where it feels like she is finally in a position to be The Queen of New Beginnings. I loved this novel and the optimistic ending and I really look forward to seeing more of Kajsa in a third novel.
About the Author: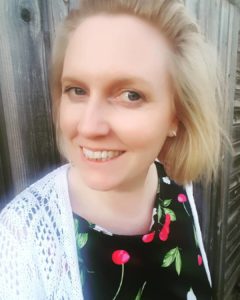 Therese Loreskär started her career in 2010 as a Swedish author. She self-published her first novel which was very well received and quickly sold out!
In 2014 she signed up to a publishing house. Her novel called "The Queen of Blogging" was released and the feedback was overwhelming! People referred to the book as a modern "Bridget Jones" and couldn't get enough of the main character, Kajsa. The next book "The Queen of Blogging 2" was released shortly after to all the reader's delight.
Therese has since then published 4 bestselling children's books as well. She often does tours at different schools and talks about her books. The children love her visits and Therese always enjoys talking to her little readers.
"The Queen of Blogging 1 & 2" have also been recorded and launched as audiobooks in addition to paper backs in Sweden. Her biggest dream is to have "The Queen of Blogging series" made into films, and she secretly keeps a list in an old drawer of presumptive actors that would do the characters in her books justice.
Her never-ending energy for writing and entertaining people with her characters is her biggest trait.
Therese lives in the countryside along the west coast of Sweden. She has a rather big and busy household, with (one) husband, two children, one deaf cat, five hamsters and a grandmother.
When she's not busy making up stories and writing silly things, she enjoys the nature, people, history, redecorating the house without asking anyone for permission, and all other kinds of creativity.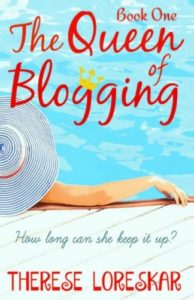 Author: Terese Loreskär
145 Pages in Kindle
Published: October 15, 2016
Dates Read: October 25-November 2, 2016
My Rating: 5 stars
Book Summary from Amazon:
The Queen of blogging is a fast paced, entertaining story about making ends meet when you have toddlers, a husband that works too much and showing off your life on a blog for the outside world to see.
Kajsa runs Sweden's largest Health and Fitness blog. There's only one small problem; it's all a big lie. Between her blog entries on healthy nutritious porridge and flashy running shoes, she lies on the sofa watching TV and eating sweets. Her only exercise is using the remote control.
Her life seems perfect: A beautiful house in an attractive suburb of Stockholm, three children, a loving husband and loads of money.However, things start to crumble when she accidentally writes on her blog that she is best friends with a famous Hollywood personal trainer. The problem is he's never met, let alone heard of her.
An ambitious journalist, who doesn't believe Kajsa has been honest about her blog or her friendship with the personal trainer, sets out to destroy her.Besides having to handle the annoying journalist, she must also deal with Peter, "the blog following hunk", and a bizarre and outrageous priest who keeps spreading Kajsa's secrets all over town!
Bestselling Swedish author Therese Loreskar writes with a never-ending sense of humor and energy.
The Queen of Blogging is for anyone who enjoys a comic read that also explores the downside of our generation's constant use of social media.
My Review:
Kajsa is the Swedish version of Bridget Jones! I can imagine if Bridget Jones was a blogger, then this would have been her. I enjoy the Bridget Jones books and movies, so this was a book for me!
Kajsa has the #1 fitness blog in Sweden, but it is all a lie. Blogging has overtaken her life and she constantly thinks about what her next "false post" will be. She says she eats these very healthy meals, but eats the opposite. She said she runs a 10k for her morning run, when she doesn't actually run at all. She goes into gyms and poses for pictures for posts. She also uses Photoshop to make pictures appear real. Things are starting to get out of control for her and then it actually does with one little lie on her blog: Saying she is friends with the #1 US Fitness Trainer. Things just take off from there. You will have to read the book to see what happens next.
Her perfect family is not perfect. She doesn't spend much time with her kids and her husband is up to something. Is he just preoccupied with his job, or is something else going on? Kajsa also has a stalker on her blog who really wants to meet her. Should she meet him or not? She actually debates this.
This book has many "Bridget-esque" type of adventures. The book's chapters are by days of the week and the day is chronicled like a blog.
If you enjoy chick-lit or enjoy Bridget Jones as I do, check this book out. It is only 99 cents for Kindle on Amazon. There is a sequel, but it probably needs to be translated to English. As this was translated to English, I did notice some spelling and grammar issues, but it did not take away from the book.
The Queen of Blogging is recommended!
I received a copy of The Queen of Blogging from TBC.
[Top]