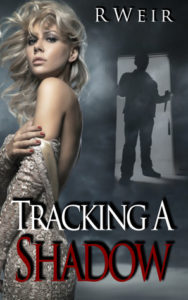 Author: R. Weir
213 Pages in Kindle
Published: August 14, 2014
Dates Read: August 21-29, 2016
My Rating: 4 Stars
Book Summary from Amazon:
Never knowing where his next case will come from, Private Detective Jarvis Mann is thrilled when his voicemail is lit up by the sexy tones of a lady looking to hire him. Successful business woman Emily White with girl next door looks, is certain someone is stalking her and wants Jarvis to track down the elusive shadow.
Even with three suspects, an ex-husband who lives to play softball, a sexist pig ex-employee and a mystery man who he encounters with painful results, Jarvis believes it's all in Emily's head until a killing in her home convinces him otherwise.
Further complicating matters a powerful business man and crime boss becomes involved muddying up the case, leaving Jarvis the prime suspect in the brutal beating of one of the possible stalkers, threatening to put his PI career on ice.
Navigating through each twist and turn in the case, and the affections of two desirable women both with an agenda, Jarvis uses dogged determination and razor sharp wit in Tracking a Shadow that moves across the Denver landscape with each shift in the sun.
---
My Review:
This is the second in the Jarvis Mann Series, but first full length novel. The first was a short story introduction to Jarvis Mann: (The Case of the Missing Bubblegum Card- reviewed here). In Tracking a Shadow, Jarvis receives a call from Emily who says that there is someone stalking her. Jarvis takes the case, but has doubts there actually is a stalker until something happens in her home. Jarvis comes up with three possible suspects, but still has some doubts. There is also a love interest that enters the picture for Jarvis.
I had my suspicions as to who may have been involved with Emily's stalkings, but I was wrong. I liked Jarvis, but the only issue I had was that he needed to think a little more with his mind and less with "Jarvis Jr". Sure, he can make that mistake once, but again after he knows he should not have done it in the first place?
There was also a twist 66% into the book that I did not see coming! I highly enjoy twists. And it explained why a certain character was involved, which I was wondering about.
The novel kept moving and never was slow for me. I really liked how R Weir referenced the Missing Bubblegum Card case towards the end. I also enjoyed how everything was wrapped up in the conclusion. I plan to read more Jarvis Mann novels!
**I received a copy of Tracking a Shadow from R Weir in exchange for an honest review.