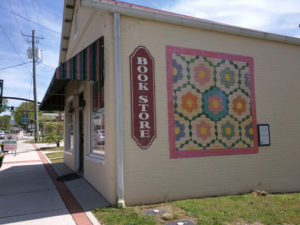 Featured today is The Bookworm in Powder Springs, Georgia.  They are a used bookstore located in the heart of the historic district of Powder Springs at 4451 Marietta Street. Their hours are from 10-6pm Monday – Saturday and they just recently opened their doors on Sunday from 12-5.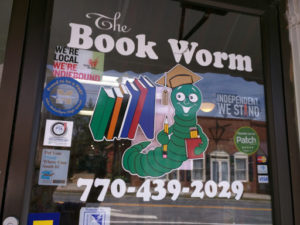 About The Bookworm
The Bookworm opened in October 2005 and has been owned almost the entire time by Susan Smelser. She is very welcoming and will talk with you as long as you want. Her employees are also very welcoming and eager to help you find all the books you want and even some you did not know you wanted!
Inventory
There is plenty to choose from at The Bookworm as they have 25,000-30,000 books plus even more inventory not in the store.  Besides books you can buy other items including bookmarks, pens, greeting cards, and DVDs and CDs.  If you look carefully, you may find some local artwork to purchase.
Their inventory is constantly changing as they accept trade-ins. They have a generous trade policy and you can use your credit on 50% of the purchase price for almost all books traded in from other customers. For more specifics on their policies look here.
You can search their inventory online and you can call them and they will pull your book and have it ready for you when you arrive to pick it up!  If there is a book you want that is not in the store, just ask and they have their special way of finding it for you.  The cost could vary depending how in demand or hard to find the book is.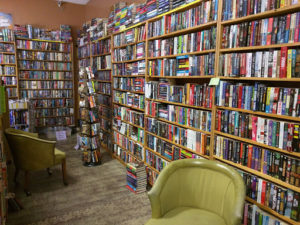 Have a seat, relax, and find a book to read!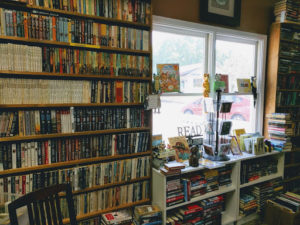 There is a huge selection of books to choose from at The Bookworm!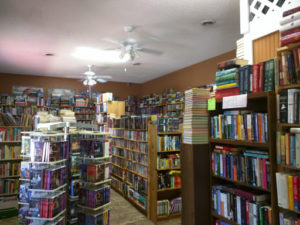 Sales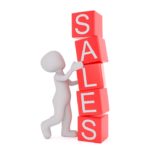 They have sales almost every day! The sales will be posted on Facebook, but be sure to mention the sale.  They almost always have "Twofer Tuesday" which is buy one get one free.  This is will be for specific sections of the store. I always find myself going on their Facebook page every Tuesday to see what the Twofer Tuesday is!  There are also monthly coupons available in the newsletter.
Sign up for the newsletter here.
Special Events
The Bookworm has special events. They have had author signings, a book club, and special events in conjunction with downtown Powder Springs. If you want them to host a special event just ask.  They have even had a cosplay event and a cooking class.
Book Club 
The Bookworm hosts a book club on the third Tuesday of every month. I have been to a couple of these meetings and have enjoyed them. There is a meetup page where you can sign up to attend a meeting and see what they are reading.
Future Plans
There are some exciting things coming to The Bookworm.  Soon you will be able to have a coffee, buy some books, and save a life:
There are plans for a coffee shop by the summer.  They will also be supporting a no kill cat rescue and will cats and kittens in the store looking for their 'furrever homes'. You can't get any better than cats and books!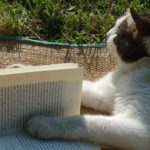 You can own The Bookworm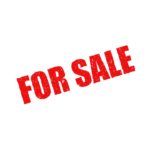 If you have the money and always wanted to own a bookstore you can buy The Bookworm.  Susan is also a health coach and feels a calling for that full time. That means selling The Bookworm and finding someone to continue her legacy. She is looking for  someone who would love to take The Bookworm over and not make too many changes as the customer base loves the store the way it is.
They have some really cool bookends at The Bookworm: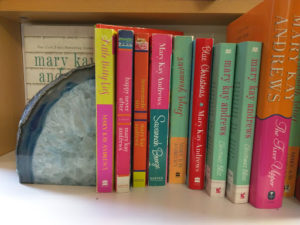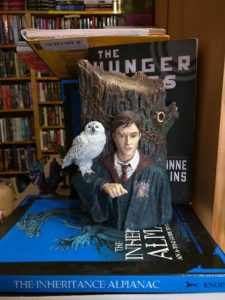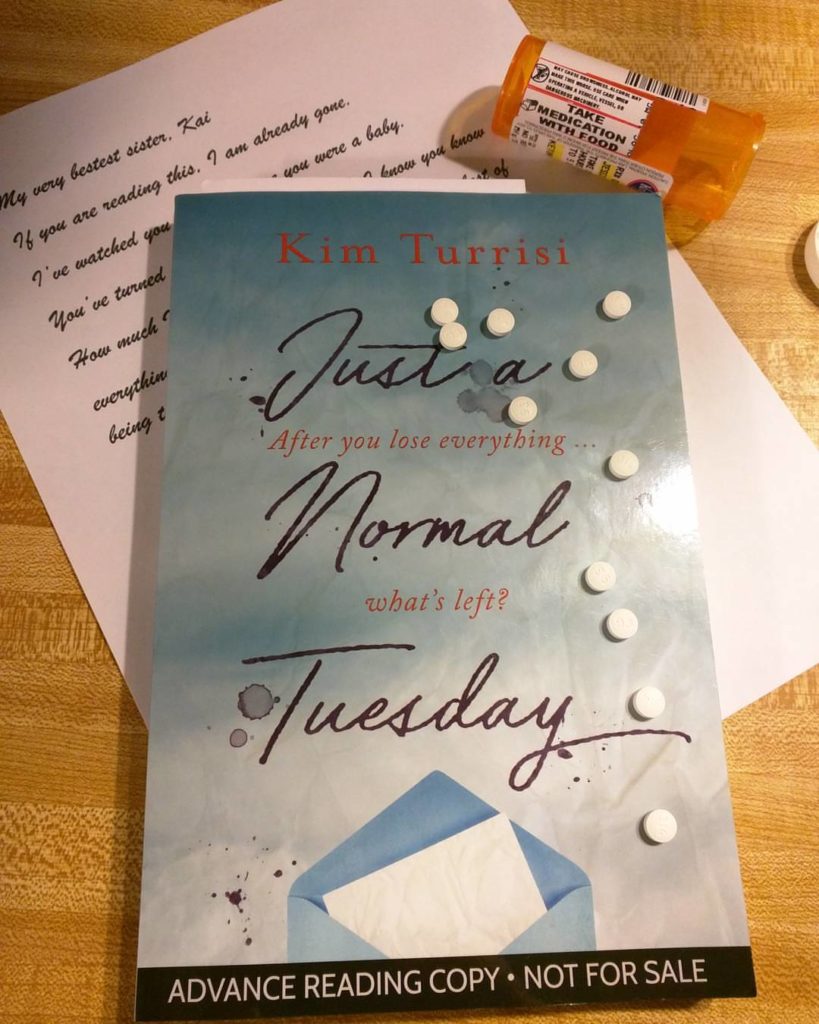 Author: Kim Turrisi
252 pages in Paperback
To Be Published: May 2, 2017
Dates Read: April 15-19, 2017
My Rating: 5 Stars
Book Summary from Goodreads:
It's just a normal Tuesday for sixteen-year-old Kai, until suddenly it's anything but. She's received a letter from her beloved older sister, Jen, a letter that begins, "My very bestest sister, Kai, if you are reading this, I am already gone." From that moment on, Kai's life will never be the same, as she is forced to deal with the shock and horror of losing Jen to suicide.
Consumed with grief, Kai looks for answers, lashes out at people who love her and eventually turns to excessive drinking and drugs, all with disastrous results and no relief from her suffering. Struggling with their own sorrow, Kai's parents realize she needs more help than they can give, and they enroll her in the Tree House, a "grief camp" for children. Though reluctant to go, once she's there, Kai finally finds others who truly understand her loss. No longer alone, she's able to begin dealing with her pain. And to see light at the end of the dark tunnel.
My Review:
This will be a difficult review to write as Just a Normal Tuesday is difficult to read. It deals with the issues of death, suicide, and teens. Kai is sixteen and comes home from school and finds a letter in the mail from her sister Jenn. She finds this strange as no one write letters any more when they can call or text, especially when Jenn lives close by. Then Kai opens the letter and her life changes forever as it is a suicide note from Jenn. Kai rushes to her sister's apartment but it's too late. This is just the beginning of Kai's story.
This is Kim Turrisi's first novel and what a debut it is! Just a Normal Tuesday is raw, gritty, and real! After her sister's death Kai spirals out of control. She drinks heavily and begins taking drugs, including the prescription drugs her sister took. The feelings Kai has feel so real! Once her family and friends realize she needs serious help she is sent to a grief camp against her will.
The second half of the book focuses on the grief camp and we see the transformation Kai experiences as she gets comfortable with her group she is assigned to. We see all the teens change for the better as they go through camp. We come to care about them all and want them to all overcome their grief from their various losses. Just a Normal Tuesday ends with a positive note towards the future.
In the Author's Note Kim Turrisi shares that when she was fifteen her sister committed suicide. She shares how writing Just a Normal Tuesday helped her with forgiveness and the loss of her sister. Everything feels so authentic that it seems like she took the feelings Kai had when she was out of control from her own experiences. The words she wrote could only come from someone who had experienced that kind of grief. With that you feel a connection to the author. At times it felt like these were Kim's feelings and experiences. Just a Normal Tuesday is that real.
I want to share that I lost my dad just a few days after my nineteenth birthday. It was not in the way that Kai lost her sister, but it was still a heavy loss that I still feel at times. Reading Just a Normal Tuesday brought back that time for me and the memories and feelings from then and because of this at times it was difficult to read. I knew it was going to be difficult when I began it, but it is a book you do not want to put down.
Just a Normal Tuesday is very highly recommended for anyone who has lost someone, especially at a younger age. The target demographic is 14-18 but anyone could read this book and take something away from it.
I want to end with this: My dad passed away on May 4, 1999 which was a Tuesday.
"It was just a normal Tuesday. And then it wasn't."- Kai
**Special thanks to Kids can Press and KCP Loft for sending me an arc. Just a Normal Tuesday deeply touched me and it was a pleasure to review it.
[Top]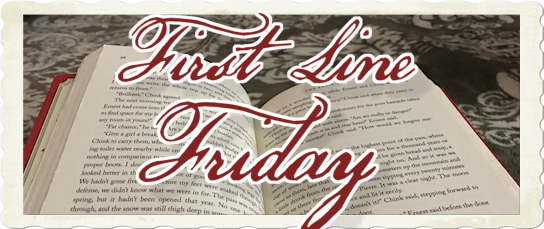 Today's First Line Friday sounds like it is a Groundhog day type of book.  The premise is intriguing and one I look forward to reading.
Sometimes, if he was not so drunk or the twins so loud, Bobby Barnes would consider how those rides to the mountain had become the echo of his life.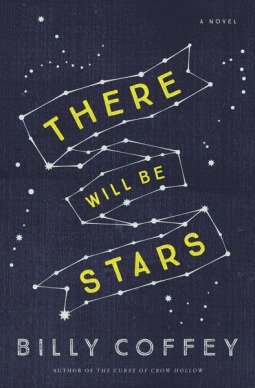 No one in Mattingly ever believed Bobby Barnes would live to see old age. Drink would either rot Bobby from the inside out or dull his senses just enough to send his truck off the mountain on one of his nightly rides. Although Bobby believes such an end possible—and even likely—it doesn't stop him from taking his twin sons Matthew and Mark into the mountains one Saturday night. A sharp curve, blinding headlights, metal on metal, his sons' screams. Bobby's final thought as he sinks into blackness is a curious one—there will be stars.
Yet it is not death that greets him beyond the veil. Instead, he returns to the day he has just lived and finds he is not alone in this strange new world. Six others are trapped there with him.
Bobby soon discovers that rather than the place of peace he had been led to believe he was in, it's actually a place of secrets and hidden dangers. Along with three others, he seeks to escape, even as the world around him begins to crumble. The escape will lead some to greater life, others to endless death . . . and Bobby Barnes to understand the deepest nature of love.
[Top]