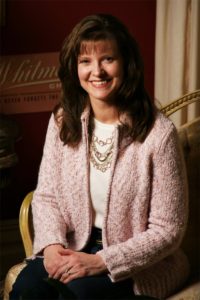 Amy Wallace has written five novels. Her writings are Christian Fiction. They are Mystery and Suspense with some romance thrown in as well.
Her book series Place of Refuge will be featured today.
Amy grew up all over the world, as a "military brat" moving every three years. But to her home was Louisville, KY. She currently lives in Georgia with her three daughters. She describes herself as: "I'm a homeschool mom, author, speaker, and avid chocoholic. I love crafting high-action suspense that delves deep into heart issues, but who I really am can be summed up in a few short words: I'm a daughter of the King learning to live and love with laughter."
In addition to her two series she is a contributing author to several books: A Novel Idea: Best Advice on Writing Inspirational Fiction, God Answers Mom's Prayers, God Allows U-Turns for Teens, Chicken Soup for the Soul Healthy Living Series: Diabetes, and A Cup of Comfort for Expectant Moms. (Source: Amazon.com)
Amy's Novels:
Ransomed Dreams (Defenders of Hope #1)
Healing Promises (Defenders of Hope #2)
Enduring Justice (Defenders of Hope #3)
Hiding in Plain Sight (Place of Refuge #1)
Nowhere to Run (Place of Refuge #2)
---
Here are the two books in Amy's Place of Refuge Series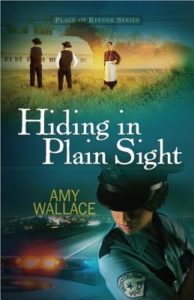 Hiding in Plain Sight
306 pages in Kindle
Published: April 1, 2012
Description from Amazon:
In a quiet town with a thriving Mennonite community, police officer Ashley Walters finds her threadbare faith and way of life challenged by the Plain people whose simple dress and welcoming manner open her eyes to a God she left behind. Peace eludes Ashley until she realizes the answers she seeks aren't found in starting over but in returning to the simple truth that it's God who overcomes the world, not her.
Written for women who desire action-packed suspense, romance, and an escape into the peaceful world of the Mennonites, Hiding in Plain Sight delves into the painful struggle to fit in and the search for peace that so often eludes our fast-paced lives.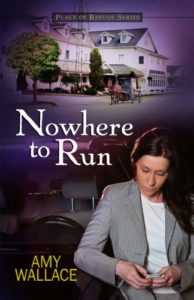 Nowhere to Run
348 pages in Kindle
Published: October 1, 2012
Description from Amazon:
What happens when the promise to protect and serve forces a police officer to do the unthinkable…?
Police Officer Ashley Walters is being stalked. Her wedding plans are interrupted by an attack on her fiancé, and a detective is shot protecting her. Ashley is forced to flee for her own safety and the lives of those she loves.
Ashley finds refuge in a Mennonite community in Shipshewana, Indiana. But even in a peaceful town among gentle people she cherishes, danger stalks. All she has left is faith. But when faith fails, what survives?
Readers who love suspense coupled with the simplicity of the Mennonite life will eagerly devour book two in the dramatic Place of Refuge series.
---
If you read Christian Fiction and enjoy suspense with some romance thrown in, please check out Amy Wallace's novels!
I have known Amy for 12 years. We met while taking a Citizen's Police Academy class as she was researching one of her novels. Here is a picture of her and I at one of her book signings: