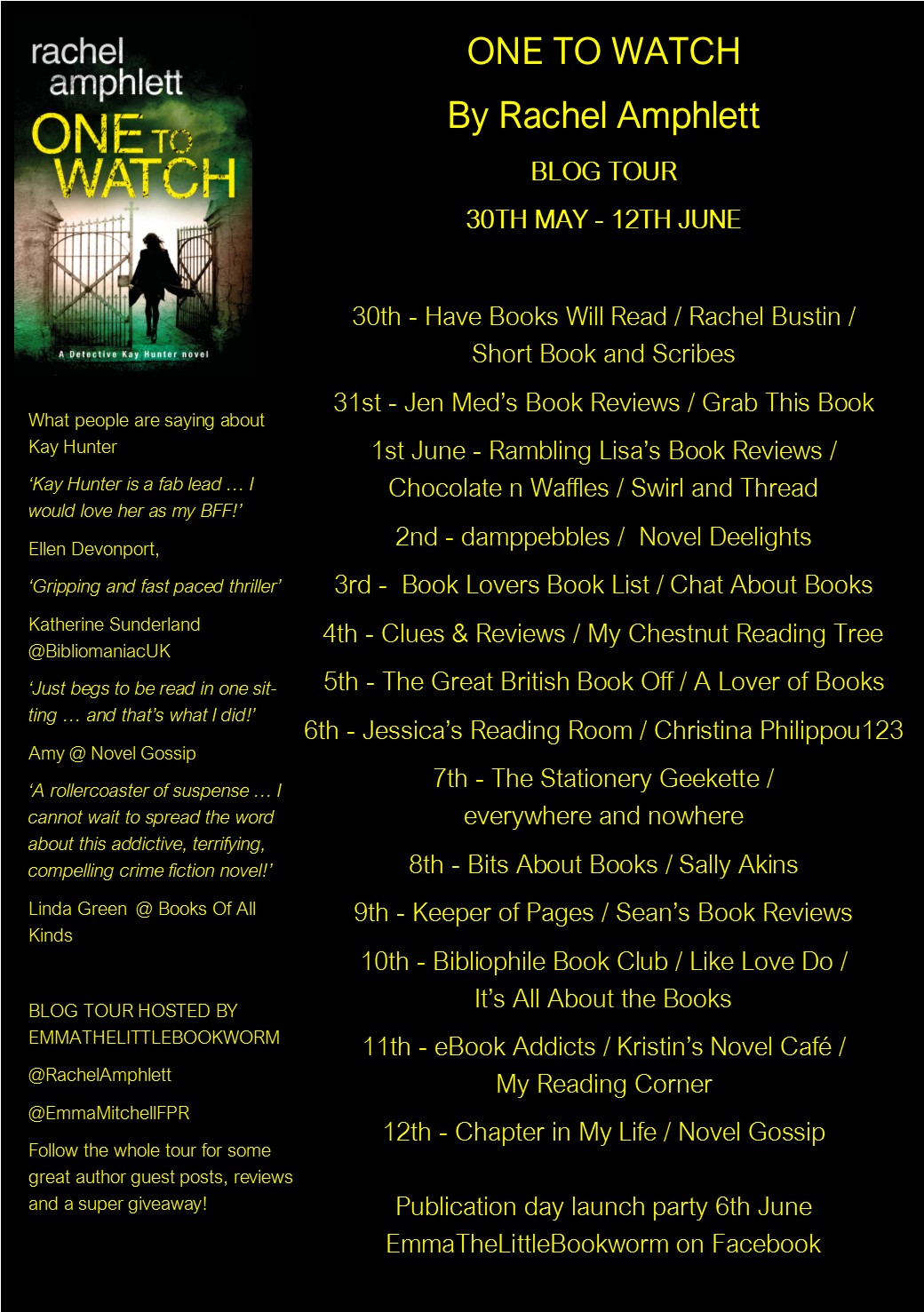 Today is my stop on the blog tour for One to Watch by Rachel Amphlett. Today is release day for One to Watch! You can enter to win an e-book copy at the bottom of this post. Today I am asking Rachel some questions about her journey to become a published author:
JRR (Jessica's Reading Room):When did you first decided to get your ideas out of your head and onto paper?
In 2010 – I had the idea for my first novel, White Gold going around and round in my head for about 3 months at the end of 2009 and decided to write it. Prior to that, I'd had short stories placed in competitions and/or published, but that was the first time a full novel had seemed like a viable project to me. I think I had too much self-doubt (and not enough time!) before that.
JRR: How long did that first manuscript take to perfect?
Eight months in total to get to the first draft, and then the editing process took another few months after that.
JRR:  But you got it done and now you are continuing your writing!  How did you get your novel in front of publishers?
I pitched directly to publishers that were open to submissions and to agents. At the time, no-one was interested in an espionage thriller written by a female author, despite providing some brilliant feedback and encouragement, so in 2012 I decided to self-publish.
JRR: An author has to be ready for that rejection and think about their next steps.  What was the first reaction of people?
Quiet! I had no idea how to market a book, so it really wasn't until 2014 that I started to realise that I had to do all of that as well; I think I was a little bit in denial prior to that! I was approached by Fanucci Editore's TIMECrime imprint in Italy for the worldwide Italian rights to White Gold, and it made me realise that I had a good book on my hands – I just hadn't made it visible enough. Since then, I've learned a lot and reader feedback has been great, especially with four novels in that particular series (Dan Taylor) now.
JRR:  It's been a learning process for you, but you seem to be doing well now!  Did the publishers want to change a lot?

As I'm the publisher, I depend on beta reader feedback to keep me honest. More often than not, it's a case of them making sure I've explained myself properly. It seems fine to me while I'm writing it as of course it all makes sense in my head, but it's not often the case when the words hit the paper! I outline my books before I start writing them, so I know the structure is pretty tight – it's tidying up the effects caused by characters saying certain things, or settings not being depicted clearly enough.
Sometimes, a beta reader will email me and say "Why did he/she do that?" or "A man would never say that", and that's helpful because it sends me back to the manuscript with fresh eyes. Every time I go through the process I learn more, though and it seems these days I'm already anticipating what they might say while I'm writing. I'm certainly finding less red pen on the manuscripts when they come back to me these days!
JRR:  That's how you know you are improving, less of the dreaded red ink on the manuscripts!  How long did it take from them to get it out to the public?
I don't hang around, as I have a punishing production schedule at the moment. From beta reader to professional proofreader and then publishing is only a matter of 3-4 weeks maximum.
JRR:  That is quick!  What input do you have on the cover?

I love working with my cover designer, and she's got me well trained these days! I start out with the blurb and will go online and collect links to stock images I think might work, then send them to her.  My cover designer decides what will work and what won't (and why) and we go back and forth a couple of times, often no more, until we have a design we're both happy with.
JRR:  If you could do it all again, what would you change?
I'd write faster and publish more often, and I'd learn how to market a book properly – in some respects, I'm happy to be where I am on my writing journey as it's been a continuous learning curve, but on some days I really wish I'd been a bit more business savvy with it.
**Thank you for your time with this interview Rachel!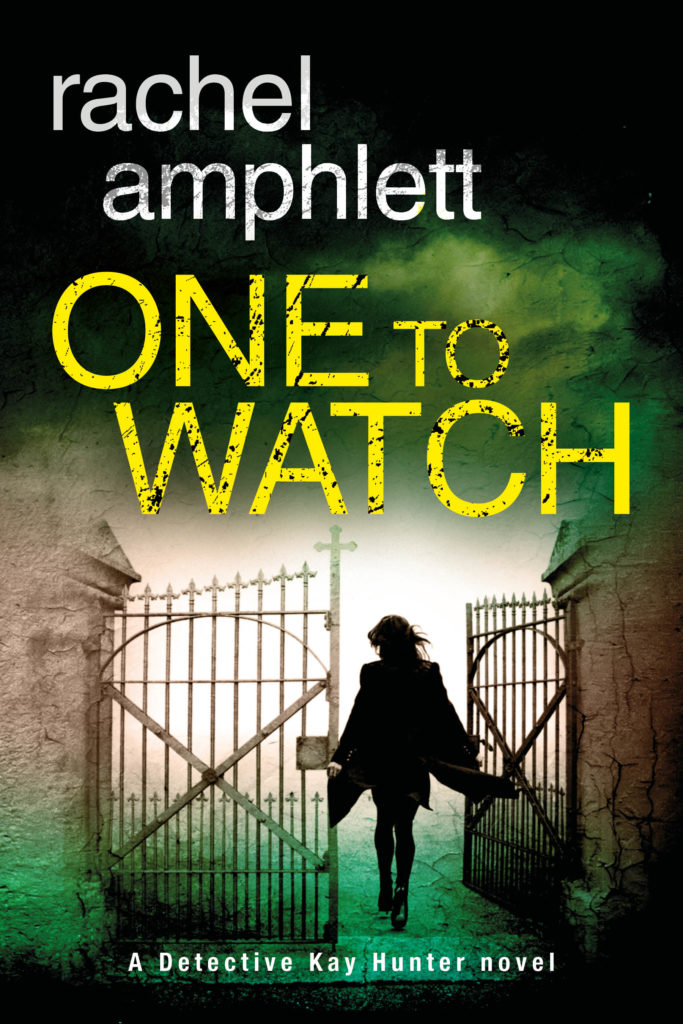 One to Watch is available now!
Book Description:
Sophie Whittaker shared a terrifying secret. Hours later, she was dead.
Detective Kay Hunter and her colleagues are shocked by the vicious murder of a teenage girl at a private party in the Kentish countryside.
A tangled web of dark secrets is exposed as twisted motives point to a history of greed and corruption within the tight-knit community.
Confronted by a growing number of suspects and her own enemies who are waging a vendetta against her, Kay makes a shocking discovery that will make her question her trust in everyone she knows.
One to Watch is a gripping murder mystery thriller, and the third in the Detective Kay Hunter series:
SCARED TO DEATH
WILL TO LIVE
ONE TO WATCH
HELL TO PAY (out 2017)
About the Author: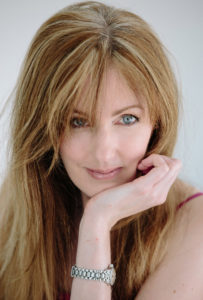 Rachel Amphlett is the bestselling author of the Dan Taylor espionage novels and the new Detective Kay Hunter series, as well as a number of standalone crime thrillers.
Originally from the UK and currently based in Brisbane, Australia, Rachel's novels appeal to a worldwide audience, and have been compared to Robert Ludlum, Lee Child and Michael Crichton.
She is a member of International Thriller Writers and the Crime Writers Association, with the Italian foreign rights for her debut novel, White Gold, being sold to Fanucci Editore's TIMECrime imprint in 2014, and the first four books in the Dan Taylor espionage series contracted to Germany's Luzifer Verlag in 2017
Contact Rachel:
Website
Facebook
Twitter @RachelAmphlett