Today I am one of the stops on the blog tour for Spark Out by Nick Rippington.  Today he is sharing with us some of his favorite things.
Description:
Think Arnie Dolan was trouble? Now meet the old man…
MAURICE 'BIG MO' DOLAN is prone to headaches and there is one main cause: his family. He believes eldest son Chuck, 7, needs toughening up, his wife Beryl is too lenient, his career-criminal father has no respect for him and he is about to lose his younger brother Clive to the army.
There is light at the end of the tunnel, though. With Margaret Thatcher's government backing initiative and suggesting people get 'on their bikes' to find work, Mo believes it is the perfect time for him to expand his business… into armed robbery.
As he plans the ultimate raid to drag him out of the poverty trap, he believes his fortunes are bound to get better… but with the Falklands War just around the corner they are about to become a whole lot worse.
A hard-boiled suspense thriller that's not for the faint hearted.
A prequel to Crossing The Whitewash, the novel is set in 1982 as Britain comes to terms with a Thatcher government and the prospect of war in the south Atlantic…
Buy Spark Out Now:
Amazon US
Amazon UK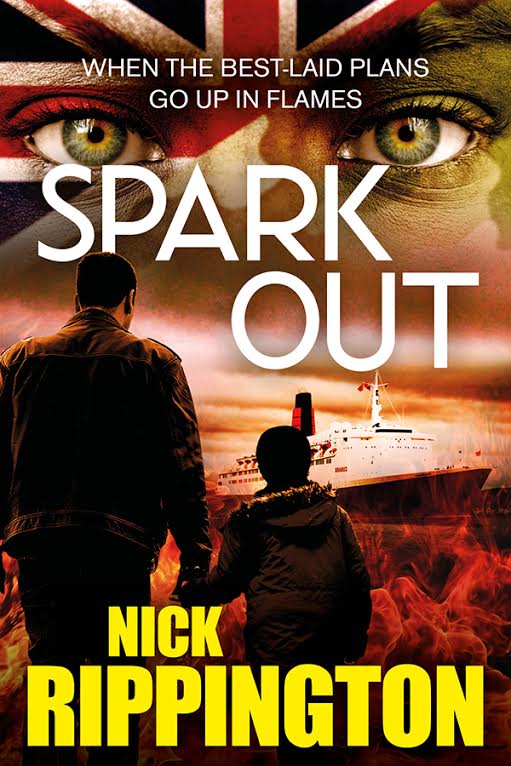 This post is about the things that you love, the things that really cheer you up…
I have a soft spot for the underdog… and I'm not talking about the canine variety. As a lifelong supporter of Bristol Rovers, I have become used to taking the rough with the even rougher. My football club has a loyal following for one which has had four different homes – none of them exactly glamorous – and recently hit the lowest of the low by dropping out of the Football League for the first time in their 120-year history. Fortunately, we have just been bought by a Jordanian who owns a bank. Happy days. In tandem with that we managed to climb straight back into the league the following season after a nail-biting penalty shootout win over Grimsby at Wembley, and went on to win back-to-back promotions. Something is sure to go wrong soon, because that is the lot of the 'Gashead', as we are known. It comes from the fact that when I first became a supporter we played at Eastville Stadium, which was dwarfed by those giant gas holders. Though I live in London I get together and travel to matches with members of a Facebook group called London Gas. We have a great laugh.
Continuing the underdog theme, I am also a big fan of the England cricket team and once followed them around Australia for nine weeks. They lost EVERY GAME.
My love of sport comes from my dad– even though he only had one leg from the age of 12 after a playground accident he was a massive sports fan. He taught me all sorts of old fashioned games and tricks which gave me hours of solitary entertainment when I was a kid: things like book cricket where you give every letter of the alphabet a value ie A = 1 run D= 4 H = out, bowled, then choose a random page from a novel and go through the page to see how many runs your batsman can score before he's out. Dad also taught me how to invent your own football fixture list, a priceless piece of knowledge. My first writing involved doing my own football comics and newspapers – it's no wonder I became a sports journalist. I guess sport in all its guises is my passion, along with writing and reading, of course.
About the Author: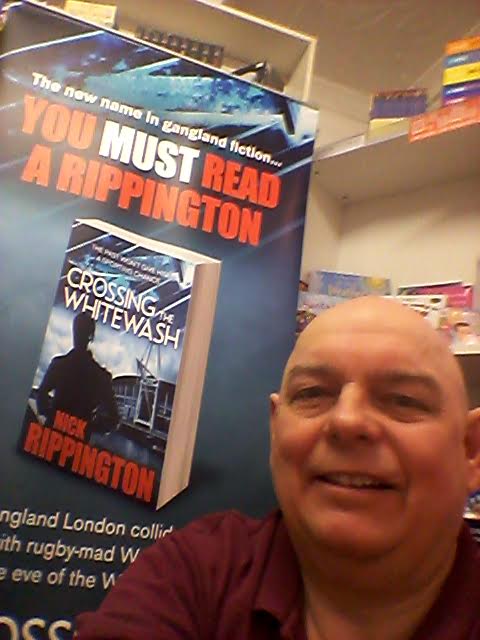 NICK RIPPINGTON is one of the victims of the News of the World phone-hacking scandal you never hear about. Having proudly taken his dream job as the newspaper's Welsh Sports Editor, he was made redundant with two days' notice when Rupert Murdoch closed down Europe's biggest-selling tabloid six years ago. The dramatic events prompted Nick to write UK gangland thriller Crossing the Whitewash, which was released in August 2015. Spark Out is the second novel in his Boxer Boys series. Married to Liz, Nick has two children – Jemma, 35, and Olivia, 7. A Bristolian at heart, he lives near Ilford, Essex.