Blog Tour: The Dead of Winter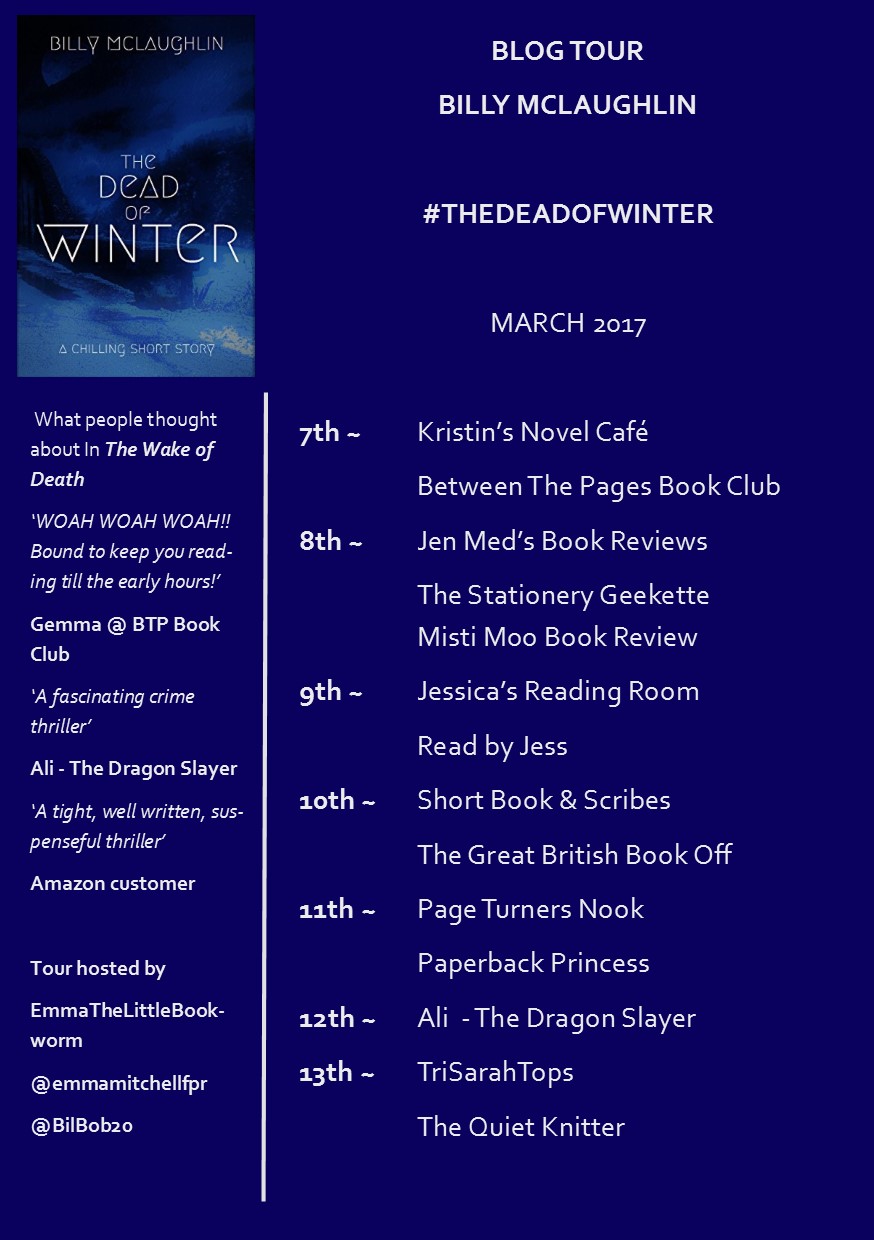 Today is my stop in the Blog Tour for The Dead of Winter by Billy McLaughlin. This is a 40,000 word novel that will be released on March 13th. Today he will be telling us about his Road to Publication with The Dead of Winter:
'The Dead of Winter' will be the fourth book that I've self-published. I was in the middle of writing my next book 'The Daughter' which is the third book to feature DI Phil Morris. I had hit a bit of a brick wall with that one so decided to take a break. Unfortunately, or fortunately depending on your outlook, my brain didn't let that happen. I kept getting these other idea's coming to me. So I thought I'd throw out a novella, something quick to fill a gap when people kept asking when the next book would be finished. That novella ended as a 40,000 word novel. So it is still a quick read but not as quick as I first promised. The book was edited by Emma Mitchell who also gave me great insight that I, as the writer, didn't fully have. This has allowed me to fix all those little nagging things that I might not have been insightful enough to fix myself. It took me approximately six weeks prior to the final edit to work through several versions of the manuscript. I took on board many of the suggestions for change from two very reliable sources and I feel that this made the book flow better and addressed a couple of things that were left hanging. I designed the cover myself and I think it's one of my favourite that I created myself. Whilst the book was away, I managed to finish writing 'The Daughter'. That is due in late Spring / early Summer, so there is plenty time to work on it. Right now, I'm just excited to get 'Winter' before reader eyes.
Pre-order The Dead of Winter: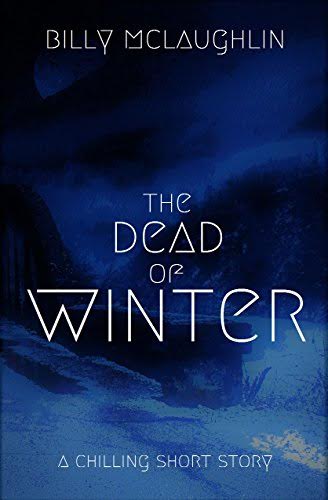 Description of The Dead of Winter:
One missing baby! One runaway teenager! Coincidence?
Detective Kevin Wallace doesn't think so. And neither do the residents of Golf Road, who are all too quick to point the finger at a man with severe learning disabilities. As Wallace and a colleague, who has already experienced the ugly nature of this particular community, get closer to the truth they may not like what is hidden behind closed doors.
This is a brand new mystery from the writer of 'Lost Girl' and 'In the Wake of Death'. Let the chills commence.
**The Dead of Winter is just under 200 pages, so go ahead and pre-order it! Then on March 13th it will magically appear on your kindle!