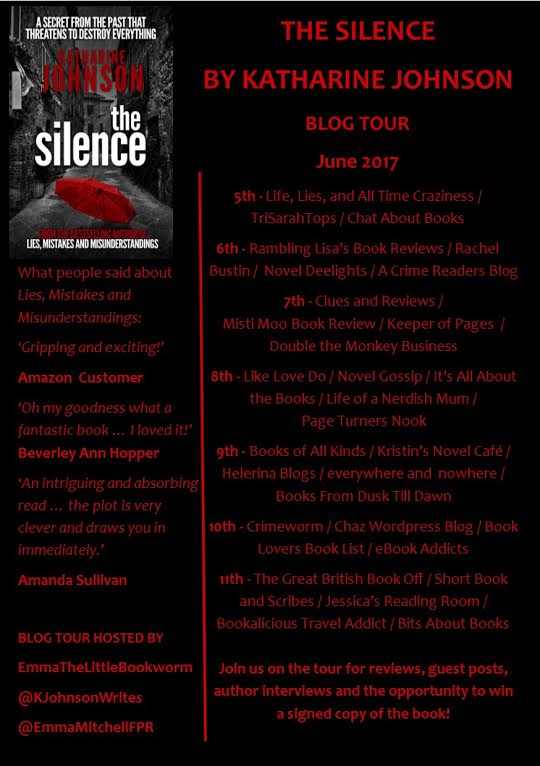 Today I am one of blog stops for The Silence by Katharine Johnson, which was released on June 8, 2017.  Today we are going to hear a from Philippa, who is one of the characters in the novel. Who exactly is she? You will have to read The Silence to know for sure!
Book Description:
Doctor Abby Fenton has a rewarding career, a loving family, an enviable lifestyle – and a secret that could destroy everything.
When human remains are discovered in the grounds of an idyllic Tuscan holiday home she is forced to confront the memories she has suppressed until now and relive the summer she spent at the villa in 1992. A summer that ended in tragedy. The nearer she gets to the truth the closer she comes to losing her sanity.
In order to hold onto the people she loves most, she must make sure they never discover what she did. But the reappearance of someone else from that summer threatens to blow her secret wide open.
Buy The Silence now!
Amazon US
Amazon UK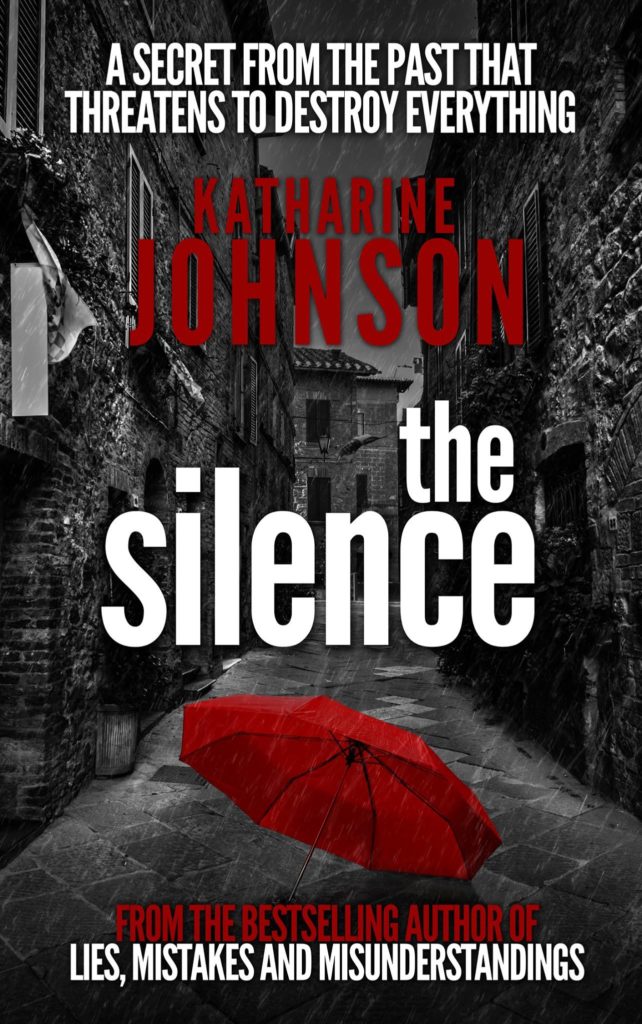 My name is Philippa. I'm fourteen and I live in Tuscany. Please don't tell me I'm lucky to live here because that's not how I see it. I can see the surroundings are beautiful but that's not the point. I never chose to move out here. My parents told us we were going on holiday for a couple of weeks. We packed up the camper van and left England and I had no idea we wouldn't be coming back. We drove all over Europe, staying a few nights here, a few weeks there. And this is where we ended up – Villa Leonida, an old wreck with a curse on it at the top of a mountain.
I don't know how long we'll stay here but it's been six months now which is the longest we've stayed anywhere. What really upsets me is that I didn't get the chance to say goodbye to my boyfriend Josh or explain that we were moving. Mum says they just fancied a change of scene and with Dad's job as a writer we could live anywhere. I'm not sure though. I'm starting to think there might be another reason. I thought she enjoyed her work.
Then we're told we have a cousin that we've never heard of and she's coming to stay. Her mum topped herself and she doesn't speak so I can't see it being laugh-a-minute having her here but at least it will help break up the monotony, I suppose.  Apparently Mum used to be best friends with her mum so it's strange she's never mentioned her. Dad's a bit funny about her coming to stay. They've had a couple of blazing rows about it but then what's new?
About the Author: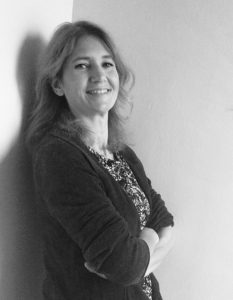 Katharine Johnson is a freelance writer and editor and has worked for a variety of magazines. She has a passion for crime novels, old houses and all things Italian (except tiramisu). She grew up in Bristol and has lived in Italy. She currently lives in Berkshire with her husband, three children and madcap spaniel. When not writing, she plays netball badly and is a room guide in a stately home. Her next novel The Silence, a psychological/coming of age story set in Tuscany will be published on June 8th.
Contact Katharine:
Website
Twitter @kjohnsonwrites
Facebook
WIN The Silence
a Rafflecopter giveaway