Book Launch: The Marriage Lie
Wednesday evening my husband was kind enough to drive me to The Hunter Collective in Atlanta for the book launch for Kimberly Belle's newest book, The Marriage Lie! We arrived there early and I was thankful for that. I got to meet Kimberly, talk with her, and get all three of her books signed!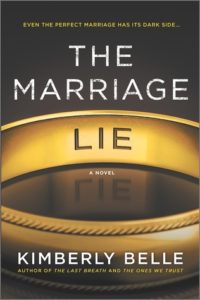 Iris and Will have been married for seven years, and life is as close to perfect as it can be. But on the morning Will flies out for a business trip to Florida, Iris's happy world comes to an abrupt halt: another plane headed for Seattle has crashed into a field, killing everyone on board and, according to the airline, Will was one of the passengers.
Grief stricken and confused, Iris is convinced it all must be a huge misunderstanding. Why did Will lie about where he was going? And what else has he lied about? As Iris sets off on a desperate quest to uncover what her husband was keeping from her, the answers she finds shock her to her very core.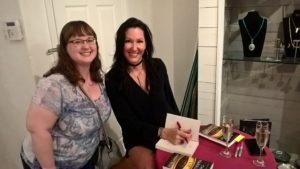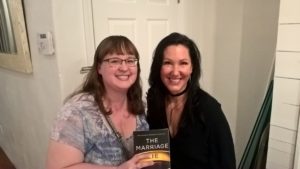 Kimberly is a super nice lady!
My husband counted around 50 people that showed up for the book launch. Kimberly was a very popular lady! She had so many people coming out to congratulate and support her! We were able to meet her husband, whom she refers to as 'The Dutchman' and also her father.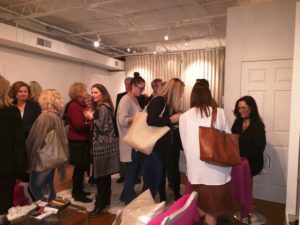 There were various goodies to eat and lots of bubbly to drink!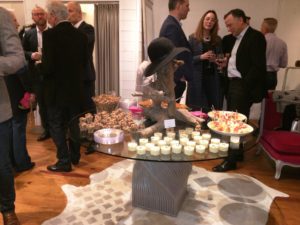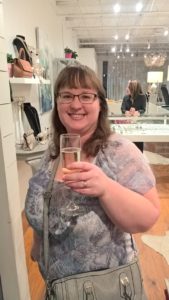 There were souvenir soaps given out that were provided by Sweet Peach Wax & Sugaring Studio.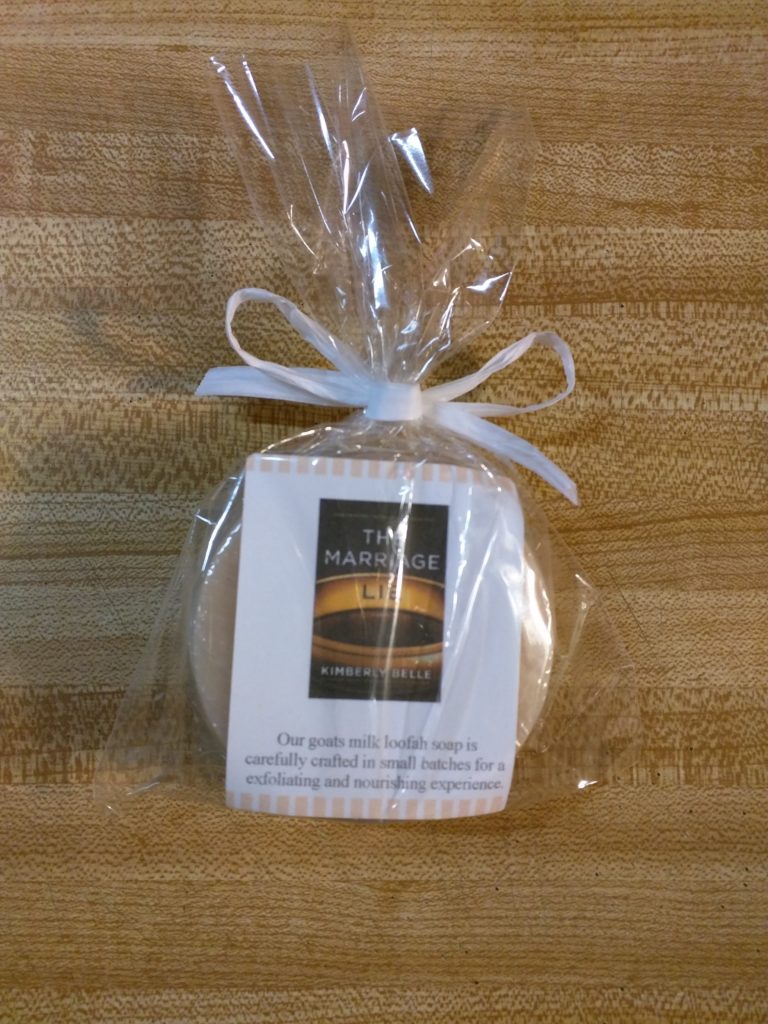 Kimberly also did a reading from The Marriage Lie. I really wish I was caught up on books to read for reviews, because if I was I would definitely be picking up this book now!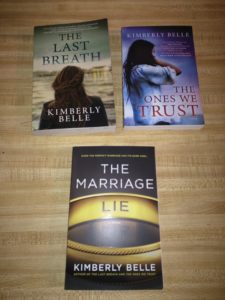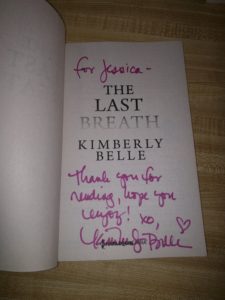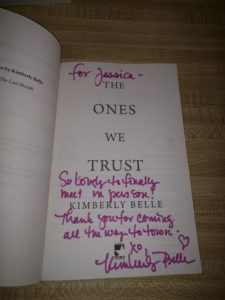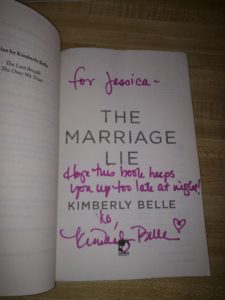 Links:
Kimberly Belle
The Hunter Collective
Sweet Pea Wax and Sugaring Studio