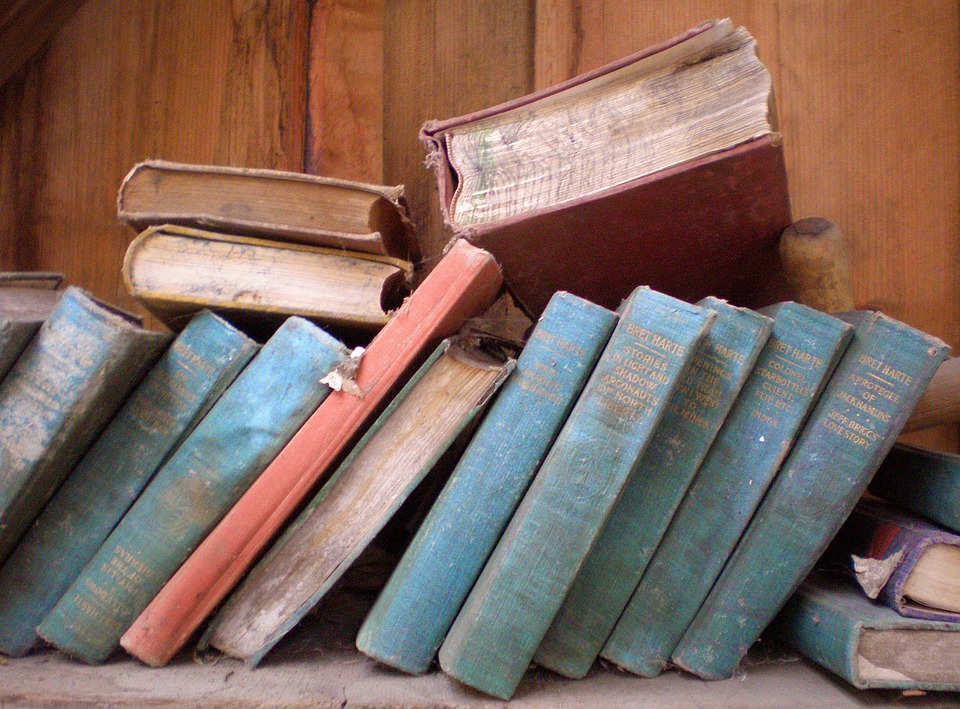 I first came across this idea from Kristin over at Kristin Kraves Books who got the idea from Lia over at Lost in a Story and I have decided to join in since my mountain of a TBR list is so large. I'm not sure how often I will do it, but I will post as I continue to making my TBR not as large.
How does this work?:
 Go to your Goodreads to-read shelf.
Order on ascending date added.
Take the first 5 (or 10 if you're feeling adventurous) books
Read the synopses of the books
Decide: keep it or should it go?
I currently have 783 on my TBR and I thought it was time to do some more cleaning! Here we go….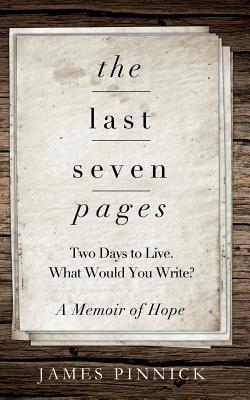 When a ventilator prevented her from speaking during her final hours, Jennifer started writing. After her death, her husband turns to those pages to tell her story of courage and faith.
James had just walked through the door after a day's work when Jennifer told him the news that changed everything: it was cancer. In the following two years they would lose their sense of normalcy and their dreams for the future. But along the way, they would gain something even greater than their loss.
Told through the eyes of a grieving husband is this true story of a young woman's fight for her life. Jennifer's final words, penned by hand when a ventilator prevented her from speaking, provide a powerful backdrop to this journey of faith and hope.
A memoir that also offers a practical pathway for those struggling with loss, The Last Seven Pages is a testimony of a God who is present in our darkest moments, and who turned a devastating illness into a life-changing promise.
Verdict: Keep  This one sounds powerful. I will most likely cry when I go to read this, but it sounds like one to read.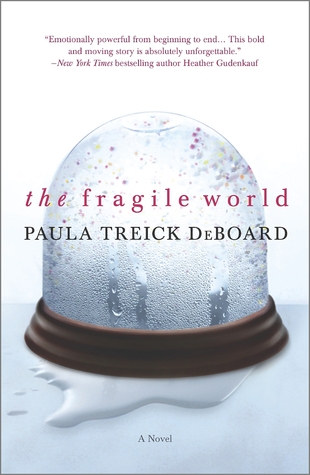 The Kaufmans have always considered themselves a normal, happy family. Curtis is a physics teacher at a local high school. His wife, Kathleen, restores furniture for upscale boutiques. Daniel is away at college on a prestigious music scholarship, and twelve-year-old Olivia is a happy-go-lucky kid whose biggest concern is passing her next math test.
And then comes the middle-of-the-night phone call that changes everything. Daniel has been killed in what the police are calling a freak accident, and the remaining Kaufmans are left to flounder in their grief. The anguish of Daniel's death is isolating, and it's not long before this once perfect family find themselves falling apart. As time passes and the wound refuses to heal, Curtis becomes obsessed with the idea of revenge, a growing mania that leads him to pack up his life and his anxious teenage daughter and set out on a collision course to right a wrong.
An emotionally charged novel, The Fragile World is a journey through America's heartland and a family's brightest and darkest moments, exploring the devastating pain of losing a child and the beauty of finding healing in unexpected ways.
Verdict: Keep It sounds too good  to not keep!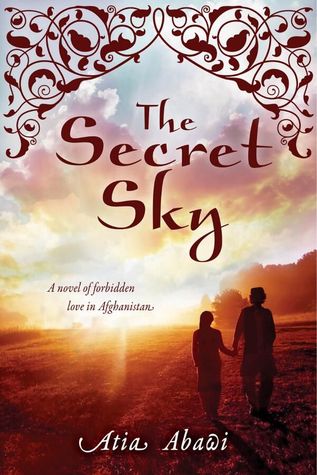 Set in present-day Afghanistan, this is the story of two teenagers, one Pashtun and one Hazara, who must fight against their culture, their tradition, their families, and the Taliban to stay together. Told in three rotating perspectives—the two teens and another boy in the village who turns them in to the local Taliban—this novel depicts both the violent realities of living in Afghanistan, as well as the beauty of the land and the cultures there. And it shows that love can bloom in even the darkest of places.
This is an absolute must read not just for teens but for anyone who has lived during the time of America's War in Afghanistan.
Verdict: Bye Bye  It's not that I wanted to get rid of this one, I just don't know when I would get to reading it.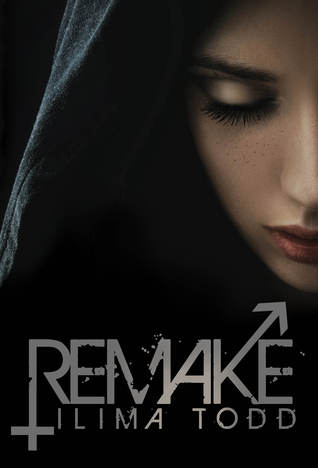 Nine is the ninth female born in her batch of ten females and ten males. By design, her life in Freedom Province is without complications or consequences. However, such freedom comes with a price. The Prime Maker is determined to keep that price a secret from the new batches of citizens that are born, nurtured, and raised androgynously.
But Nine isn't like every other batcher. She harbors indecision and worries about her upcoming Remake Day — her seventeenth birthday, the age when batchers fly to the Remake facility and have the freedom to choose who and what they'll be.
When Nine discovers the truth about life outside of Freedom  Province, including the secret plan of the Prime Maker, she is  pulled between two worlds and two lives. Her decisions will test her courage, her heart, and her beliefs. Who can she trust? Who does she love? And most importantly, who will she decide to be?
Verdict: Bye Bye I *think* my husband told me about this one several years ago. There is a second book after it, so not knowing when I would get to it and that it is a series I have to take it off the list.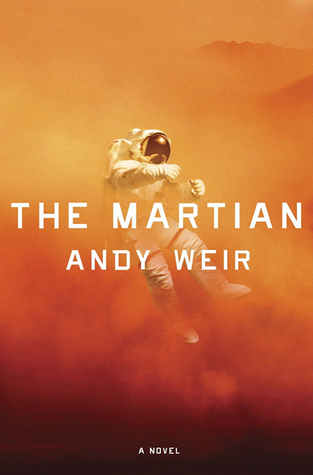 Six days ago, astronaut Mark Watney became one of the first people to walk on Mars.
Now, he's sure he'll be the first person to die there.
After a dust storm nearly kills him and forces his crew to evacuate while thinking him dead, Mark finds himself stranded and completely alone with no way to even signal Earth that he's alive — and even if he could get word out, his supplies would be gone long before a rescue could arrive.
Chances are, though, he won't have time to starve to death. The damaged machinery, unforgiving environment, or plain-old "human error" are much more likely to kill him first.
But Mark isn't ready to give up yet. Drawing on his ingenuity, his engineering skills — and a relentless, dogged refusal to quit — he steadfastly confronts one seemingly insurmountable obstacle after the next. Will his resourcefulness be enough to overcome the impossible odds against him?
Verdict: Bye Bye  I have heard this is a very good one, but I don't think I would get to it anytime soon. I would most likely see the movie long before I would be able to read it.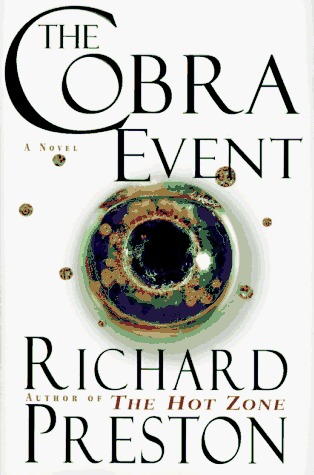 The Cobra Event is a petrifying, fictional account of a very real threat: biological terrorism.
Seventeen-year-old Kate Moran wakes one morning to the beginnings of a head cold but shrugs it off and goes to school anyway. By her midmorning art class, Kate's runny nose gives way to violent seizures and a hideous scene of self-cannibalization. She dies soon after. When a homeless man meets a similarly gruesome — and mystifying — fate, the Centers for Disease Control in Atlanta sends pathologist Alice Austen to investigate. What she uncovers is the work of a killer, a man who calls himself Archimedes and is intent on spreading his deadly Cobra virus throughout New York City. A silent crisis erupts, with Austen and a secret FBI forensic team rushing to expose the terrorist.
Even more frightening than Preston's story about the fictitious Cobra virus, however, is the truth that lies beneath it. As the author writes in his introduction, "The nonfiction roots of this book run deep…. My sources include eyewitnesses who have seen a variety of biological-weapons installations in different countries, and people who have developed and tested strategic bioweapons." In fact, the only reason The Cobra Event was not written as nonfiction is that none of Preston's sources would go on record.
Woven throughout the novel are sections of straight nonfiction reporting that reveal the terrifying truth about the development of biological weapons and the clandestine operations of Russia and Iraq. Three years of research and more than 100 interviewswithhigh-level sources in the FBI, the U.S. military, and the scientific community went into The Cobra Event. The result is sure to shock you.
Verdict: Keep  OMG, YES I am keeping this one! This is right up my alley on things I want to read!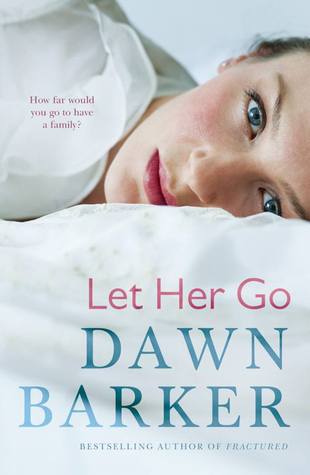 How far would you go to have a family?
What would you hide for someone you love?
Confused and desperate, Zoe McAllister boards a ferry to Rottnest Island in the middle of winter holding a tiny baby close to her chest, terrified that her husband will find her or that her sister will call the police.
Years later, a teenage girl, Louise, is found on the island, unconscious and alone. Flown out for urgent medical treatment, when she recovers she returns home and overhears her parents discussing her past and the choices that they've made. Their secrets, slowly revealed, will shatter more than one family and, for Louise, nothing will ever be the same again.
Let Her Go is a gripping, emotionally charged story of family, secrets and the complications of love. Part thriller, part mystery, it will stay with you long after you close the pages wondering … What would you have done?
Verdict:  Bye Bye  I don't remember adding this one to the list. It sounds good, but I am choosing to remove it.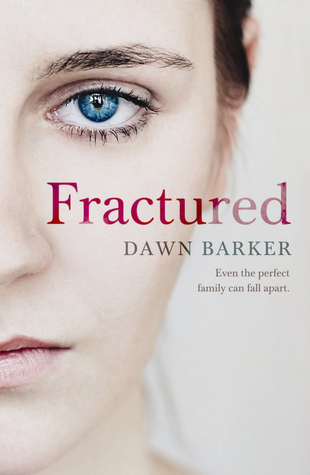 A compelling, emotional debut from a brilliant Australian author that brings to life a new mother's worst fears.
Tony is worried. His wife, Anna, isn't coping with their newborn. Anna had wanted a child so badly and, when Jack was born, they were both so happy. They'd come home from the hospital a family. Was it really only six weeks ago?
But Anna hasn't been herself since. One moment she's crying, the next she seems almost too positive. It must be normal with a baby, Tony thought; she's just adjusting. He had been busy at work. It would sort itself out. But now Anna and Jack are missing. And Tony realises that something is really wrong…
What happens to this family will break your heart and leave you breathless.
Verdict: Bye Bye  This is the second in a row from this author. I must have come across her (most likely on Facebook) to add two of her books in a row. Though it sounds good, I will also take this one off the list.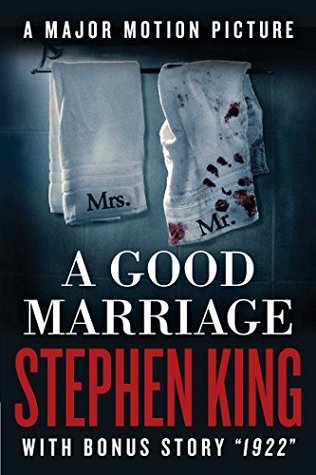 Darcy Anderson's husband of more than twenty years is away on one of his routine business trips when the unsuspecting Darcy looks for batteries in the garage. Her toe knocks up against a hidden box under a worktable and in it she discovers a trove of horrific evidence that her husband is two men—one, the benign father of her children, the other, a raging rapist and murderer. It's a horrifying discovery, rendered with bristling intensity, and it definitively ends "A Good Marriage."
This story was originally published in Stephen King's acclaimed collection, Full Dark, No Stars.
Verdict: Bye Bye  It's a short one, and I have it on my phone.  Since I added it to my TBR, I have seen the movie and did not like it. That makes me want to cut this one off my list. Stephen King can be hit or miss and I will choose to miss this one for now.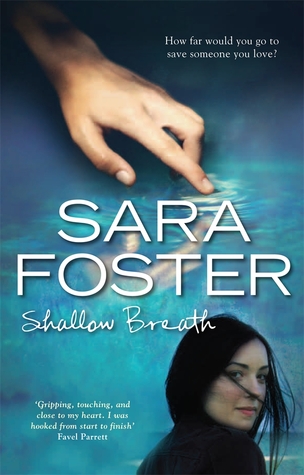 How far would you go to save someone you love?
Two years ago, Desi Priest made a horrific mistake and destroyed her family.
Now, she is coming home to make amends: to her daughter Maya, who's nurturing her own dangerous plan; to her brother Jackson, who blames himself; and to her close friend Pete, who has spent years shielding her from a devastating truth.
But as Desi returns to her beloved house by the ocean, there is a stranger waiting for her. Someone who needs her help. Someone whose arrival will reveal a chain of secrets hidden for over twenty years.
And one by one the family will be forced to confront the possibility that they have somehow got things terribly, tragically wrong …
Set across five continents, Shallow Breath is a compelling novel of dashed dreams and second chances. But most of all it is a story about love, and what it really means to be free.
Verdict: Bye Bye  Just another one to take off the list. There are so many thrillers out there, and I don't remember adding it to my list.
---
This was a productive cleaning!  I kept three  and took off seven from my list.  Now it is down to 776.  What did you think of my choices? Should I have kept some or removed more?  Have you read any from my list?  If you want, join this endeavor to make our TBR's smaller!
How big is YOUR Goodreads TBR?
Happy Saturday!!