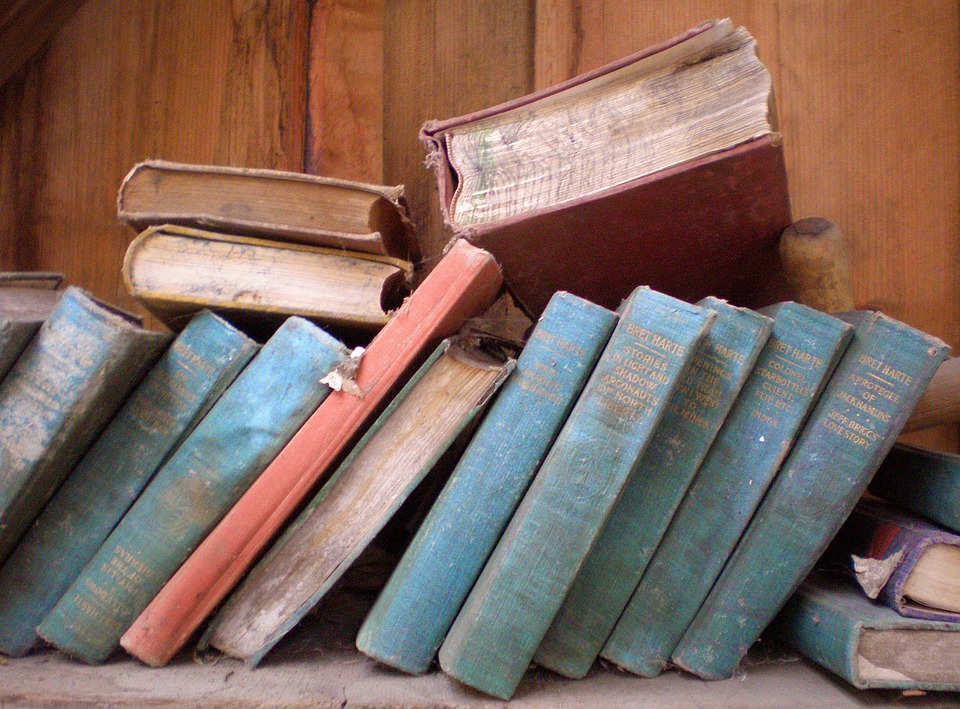 TBR lists… Also known as "To Be Read"…  This is an issue that we book lovers all deal with.  We find out about a new book that we want to read and we add it to our never ending list.  My Goodreads TBR is currently at 787!  Granted, some of this comes from entering giveaways that Goodreads has and some of those contests I entered years ago and most likely don't even remember that the book is on my list. You enter the giveaway and Goodreads adds it to your TBR.  Having it on your TBR can be good as whenever there is a future giveaway for that book  then Goodreads send you an email. Then I think "YAY! Maybe I'll win this time!" Now, if I actually did win a copy who knows when I will find the time to read it.  All I can say is this: "My name is Jessica and I am a Bookaholic. And I am proud of it!"
I first came across this idea of 'cleaning your TBR' from Kristin over at Kristin Kraves Books who got the idea from Lia over at Lost in a Story. Since my TBR list is so large, I decided to join in on this 'cleaning' of my TBR. I'm not sure how often I will do it, but I will post as I work to decrease my TBR.
How does this work?:
Go to your Goodreads to-read shelf.
Order on ascending date added.
Take the first 5 (or 10 if you're feeling adventurous) books
Read the synopses of the books
Decide: keep it or should it go?
With that said, I'm going in, wish me luck!: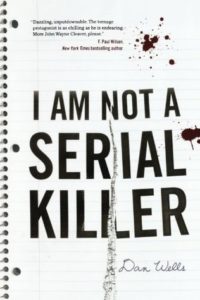 John Wayne Cleaver is dangerous, and he knows it. He's spent his life doing his best not to live up to his potential.
He's obsessed with serial killers, but really doesn't want to become one. So for his own sake, and the safety of those around him, he lives by rigid rules he's written for himself, practicing normal life as if it were a private religion that could save him from damnation.
Dead bodies are normal to John. He likes them, actually. They don't demand or expect the empathy he's unable to offer. Perhaps that's what gives him the objectivity to recognize that there's something different about the body the police have just found behind the Wash-n-Dry Laundromat—and to appreciate what that difference means.
Now, for the first time, John has to confront a danger outside himself, a threat he can't control, a menace to everything and everyone he would love, if only he could.
Dan Wells' debut novel is the first volume of a trilogy that will keep you awake and then haunt your dreams.
Verdict: Bye Bye. This one sounds good, but it is part of a trilogy, and with my lack of time and a huge TBR I will have to pass on this one.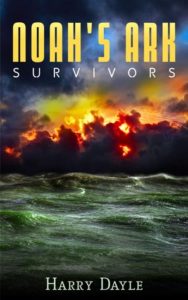 May 1st 2014 the Earth is scorched by a stray asteroid, wiping out almost all life. Almost, but not quite. Three thousand souls aboard a cruise ship visiting the north pole are spared by a freak of nature.
The ship's First Officer, Jake Noah, was looking forward to getting back to dry land once and for all. But then the world ended, and now he finds himself reluctantly in charge of the last handful of survivors of the human race.
The limited resources on board mean that just staying alive will be a struggle. With the threat of mutiny ever present, can Jake rise to the challenge and lead his crew and their passengers on a quest for safety, or will he take the easy option and leave anarchy and chaos to prevail?
Verdict: Keep. This is also part of a series, and as much as I wanted to say 'bye bye' I can't. I love apocalyptic and post-apocalyptic books, and this one sounds right up my alley!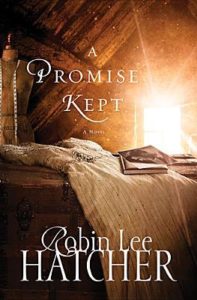 God was going to save her marriage, Allison was sure of it.But neither her husband nor her marriage had been saved.
What had become of His promise?
Tony Kavanagh had been Allison's dream-come-true. They were in love within days, engaged within weeks, married and pregnant within a year. Her cup bubbled over with joy . . . but years later, that joy had been extinguished by unexpected trials.
The day Allison issued her husband an ultimatum, she thought it might save him. She never expected he would actually leave. She was certain God had promised to heal; it was clear that she'd misunderstood.
Now living in the quiet mountain cabin she inherited from her single, self-reliant Great Aunt Emma, Allison must come to terms with her grief and figure out how to adapt to small town life. But when she finds a wedding dress and a collection of journals in Emma's attic, a portrait of her aunt emerges that takes Allison completely by surprise: a portrait of a heartbroken woman surprisingly like herself.
As Allison reads the incredible story of Emma's life in the 1920s and 1930s, she is forced to ask a difficult question: Does she really surrender every piece of her life to the Lord? For a woman accustomed to being someone else's savior, that will be even harder than it sounds.
Drawing from her own heart-wrenching story of redemption, A Promise Kept is Robin Lee Hatcher's emotionally charged thanksgiving to a God who answers prayers—in His own time and His own ways.
Verdict: Keep. Sometimes you just need a book like this to read!  I need to read more Christian Fiction and the reviews seem to be very good on this one.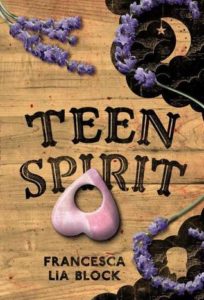 After Julie's grandmother passes away, she is forced to move across town to the not-so-fancy end of Beverly Hills and start over at a new school. The only silver lining to the perpetual dark cloud that seems to be following her? Clark—a die-hard fan of Buffy and all things Joss Whedon, who is just as awkward and damaged as she is. Her kindred spirit.
When the two try to contact Julie's grandmother with a Ouija board, they make contact with a different spirit altogether. The real kind. And this ghost will do whatever it takes to come back to the world of the living.
Francesca Lia Block's latest young adult novel is a haunting work about family, loss, love, and redemption.
Verdict: Bye Bye. I have no memory why I added this and it just is not appealing to me now.

Fifty-five years after the end of World War II, the Holocaust continues to cast a dark shadow. For the past two decades, the Fortunoff Video Archive at Yale University has sought to preserve the human side of this inhuman era by videotaping testimonies from those who lived through the Nazi regime, a project that has led to an acclaimed documentary film and this extraordinary book.
The Wall Street Journal called the documentary "eloquent and unsparing," and Daily Variety said it was "a staggeringly powerful record." The Washington Times said that Witness "gives new meaning to the term documentary. [It is] as pure a document as I have ever seen on television."
In Witness: Voices from the Holocaust, Joshua M. Greene and Shiva Kumar weave a single and compelling narrative from the first-person accounts of twenty-seven witnesses, including camp survivors, American military personnel, a member of the Hitler Youth, a Jesuit priest, and resistance fighters. The vivid and detailed memories of these witnesses testify to the continuing impact of this human catastrophe, and their impassioned words lend immediacy to events that resonate to this day.
Verdict: Bye Bye  There are so many books about the holocaust, I think I will give a pass at this one.

I Never Promised You a Goodie Bag is a warm, wise, and wholly original memoir of survival, renewal, and transformation, by one of New York City's most successful and respected special events coordinators.
With her top-level events company, Save the Date, Jennifer Gilbert has worked with Fortune 500 companies, broadcast media giants, international nonprofit organizations, and celebrities from Oprah Winfrey to Bill Gates and beyond. Yet few of her clients or colleagues have known, until now, that Jennifer not only a self-made success: she's also a survivor. After a random, near-fatal attack left her body in critical condition on a crowded city street, and left her with emotional wounds that would take years to heal, Jennifer embarked upon a journey to reclaim her life.
This is her story, in her own words: I Never Promised You a Goodie Bag, an intimate, poignant, inspiring memoir of perseverance, rediscovery, and hope.
Verdict: Bye Bye.  There are so many memoirs out there and the reviews on Goodreads seem to be that you either love it or hate it, so I am taking a pass on this one.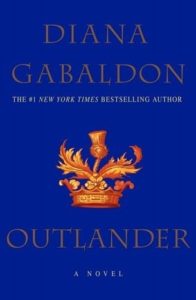 The year is 1945. Claire Randall, a former combat nurse, is just back from the war and reunited with her husband on a second honeymoon when she walks through a standing stone in one of the ancient circles that dot the British Isles. Suddenly she is a Sassenach—an "outlander"—in a Scotland torn by war and raiding border clans in the year of Our Lord…1743.
Hurled back in time by forces she cannot understand, Claire is catapulted into the intrigues of lairds and spies that may threaten her life, and shatter her heart. For here James Fraser, a gallant young Scots warrior, shows her a love so absolute that Claire becomes a woman torn between fidelity and desire—and between two vastly different men in two irreconcilable lives.
Verdict: Keep. I plan to read this tome of a novel at some point and also watch the series. I have seen the first episode of the show.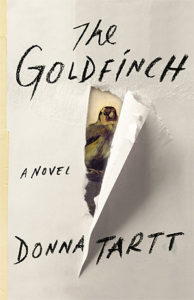 It begins with a boy. Theo Decker, a thirteen-year-old New Yorker, miraculously survives an accident that kills his mother. Abandoned by his father, Theo is taken in by the family of a wealthy friend. Bewildered by his strange new home on Park Avenue, disturbed by schoolmates who don't know how to talk to him, and tormented above all by his unbearable longing for his mother, he clings to one thing that reminds him of her: a small, mysteriously captivating painting that ultimately draws Theo into the underworld of art.
As an adult, Theo moves silkily between the drawing rooms of the rich and the dusty labyrinth of an antiques store where he works. He is alienated and in love-and at the center of a narrowing, ever more dangerous circle.
The Goldfinch combines vivid characters, mesmerizing language, and suspense, while plumbing with a philosopher's calm the deepest mysteries of love, identity, and art. It is an old-fashioned story of loss and obsession, survival and self-invention, and the ruthless machinations of fate.
Verdict: Bye Bye. I've heard this is another where you either love it or hate it and with it also being a larger novel I'm taking a pass on it.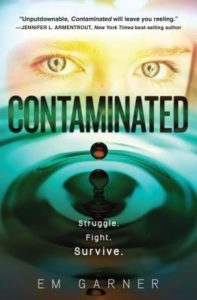 A gripping survival story, by a best-selling author, of a strong girl rebuilding her life in a post-apocalyptic society where a contaminated drink makes victims act like zombies; just right for fans of James Dashner, Carrie Ryan, and The Walking Dead.
After the Contamination – an epidemic caused by the diet drink ThinPro that turned ordinary citizens into shambling creatures unable to control their violent impulses – the government rounded up the "Connies" to protect the remaining population. But now, two years later, the government's started sending the rehabilitated back home, complete with shock collars that will either stop the Connies from committing violent acts or kill them before they do any further harm.
Since her parents were taken in the roundup, Velvet Ellis has struggled to care for her 10-year-old sister and maintain a sense of normalcy, despite brutal government rations and curfews. She goes to the "Kennels" every day searching for her parents, and when she finds her mother, she's eager to bring her home.
Sacrificing everything – her boyfriend, her home, and her job – Velvet will do anything to protect her mother. Velvet has to get the collar off her mother before the military comes to take her away. Even if it means risking all of their lives.
Verdict:  Bye Bye.  Even with it being post- apocalyptic and about 'zombies'or Connies as they are called in this novel, that is why I am taking a pass on this one.  It just is not appealing to me now.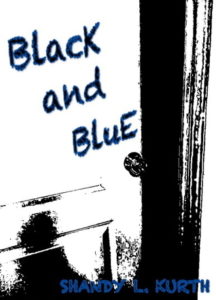 I ran into this kid who reminded me of me. A kid with the potential to do something with his life, if only his life wasn't dragging him down. A kid afraid of shadows, that went to school with black eyes. A kid who was a fierce protector of the innocent, of the young, of the weak. He was just a kid dealt a bad hand. I didn't know if I could save him or if he was too far gone to help, but I knew he deserved a chance to have a life outside the abuse he had endured. This isn't my story though, this is Kasey's. I just hope his ending is as happily ever after as mine was.
Verdict: Keep.  I am a Shandy Kurth fan and therefore it stays on my TBR! This one is still not published and I look forward to the day it is! The cover might not even be the same once published!
***In summary I kept four and removed six off my TBR. What did you think of my choices? Should I have kept some or removed more?  Have you read any from my list? This was fun to do, so I will keep going at this and posting when I can.  If you want, join this endeavor to make our TBR's smaller!
How big is YOUR Goodreads TBR?
Happy Saturday!!