Book: Ten
Author: R.E. Carr
Series: Book Three in the Rules Undying Series
Release Date: October 25, 2016
R.E. Carr took over the Bookies Facebook page last night and premiered the cover of the third book in her Rules Undying series: Ten. And now I get to do the cover reveal on this site! The covers are designed by Reginald Atkins.
So there is no more waiting, here is the cover of Ten: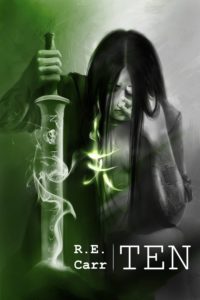 Ten will be available on Amazon on October 25th
Ten's Description:
Caring for a vampire is a dirty job, but Georgia Sutherland is just the gal to do it. She settles in as the go-to gal for her recovering master, and has everything a girl can dream of – except for the man that she loves, Ren. Still, she refuses to give up hope, and is willing to rekindle her relationship with the rival vampire family, just for a chance at bliss.
Meanwhile, halfway across the country, Paige DeMarco has given up her old name and her old life, and finally found a man worth her time. Unfortunately for her, werewolf relationships aren't as simple as she hoped, especially when her vampire ex rolls into town.
Both women have to face the facts, once you get involved with vampires, life becomes complicated. As their lives intertwine, ghosts of the past rise up to haunt them. The only question is, can there ever be a happily ever after for those entangled with the undying?
The rest of the Rules Undying Series are just $2.00 on Amazon for the month of October: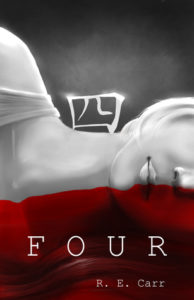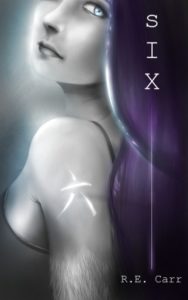 Buy Four and Six here:
Also, R.E. Carr is participating in Vampire Books for Blood this month. This event is where authors and publishers of vampire-themed books have pledged to make a financial donation to the American Red Cross or Canadian Blood Services during the month of October. R.E. Carr is donating $1.00 of every copy of Four and Six sold this month to the American Red Cross! So far she will be donating at least $500. This does include UK purchases.
You are already getting a deal with Four and Six being just $2.00 this month and then $1.00 goes to the Red Cross! Everyone benefits from this. So go ahead and purchase Four and Six today!! And look for Ten on October 25th!