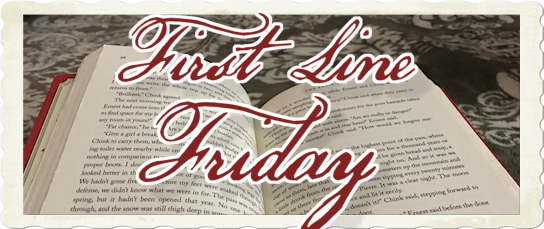 Welcome to First Line Friday!  This is planned to be a weekly post.  This will be where I take a book from my bookshelf (virtual or physical) and share the first line with you. I am joining my sister-in-law who just started this feature on her site Historical-Fiction.com. I am trying to think of a good hashtag for it.  #firstlinefriday is already being used, so if you have any ideas, please comment below!
For today's First Line Friday, I will be posting from my #1 book of 2016:
For the first few seconds after she woke, Paige Dawson lived in a world where her husband Ryan was snoring lightly beside her, and her daughter Chloe was sleeping peacefully in the next room.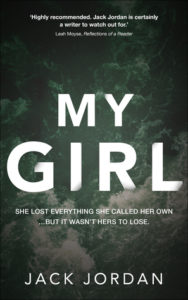 Paige Dawson: the mother of a murdered child and wife to a dead man.
She has nothing left to live for… until she finds her husband's handgun hidden in their house. Why did Ryan need a gun? What did he know about their daughter's death? Desperate for the truth, Paige begins to unearth her husband's secrets.
But she has no idea who she is up against, or that her life isn't hers to gamble – she belongs to me.
My review for My Girl can be found here.