Harry Potter World at Universal Studios Orlando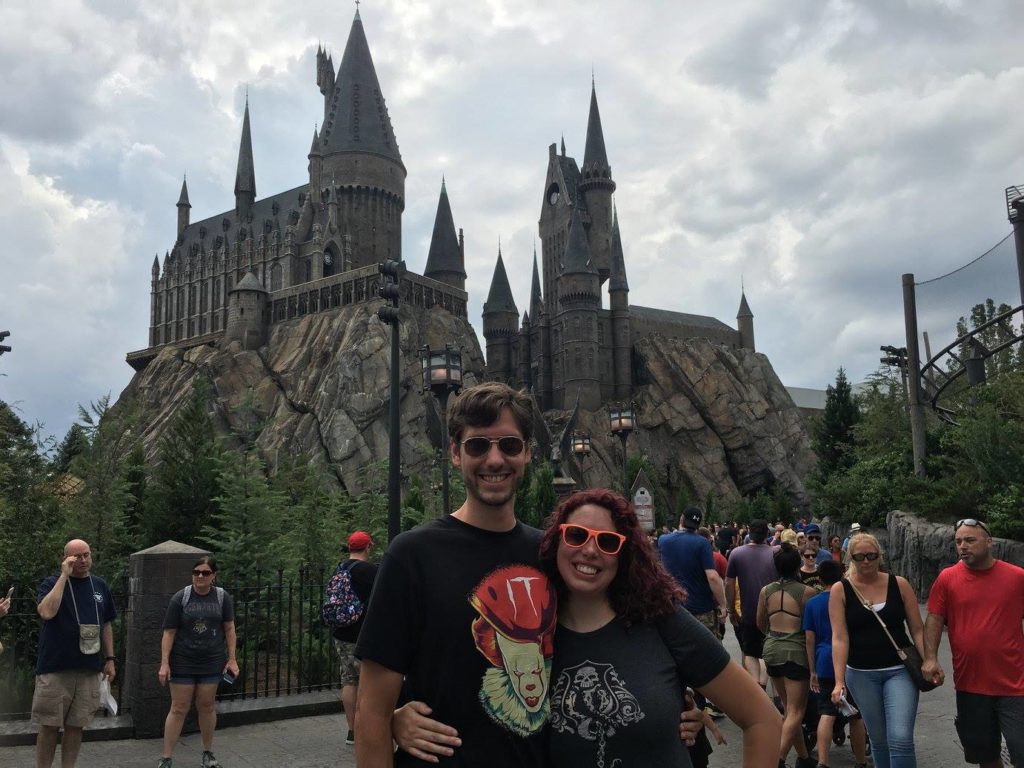 Kim's Review of Harry Potter World: 5 stars!
Yes, I am reviewing a theme park and I'm super excited to do it! When Ivan and I got married 2 and half years ago, we decided to go to Orlando for our honeymoon. We spent 2 weeks doing Disney World, Universal and Sea World! We absolutely loved it. So, for Ivan's birthday this year, I planned a trip back to Universal. He mainly went for the Halloween Horror Night, but I was there for Harry Potter. HPW was even better the second time, after I had read the full series, than it had been the first time. Diagon Alley and Hogsmeade are beautiful! The movie captured the settings so perfectly, so building them for the park was a no brainer. It's like walking straight into the books.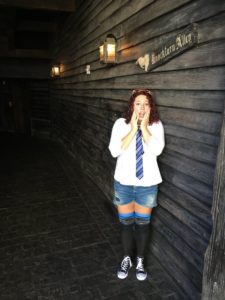 I dressed up as a Ravenclaw student and I felt completely at home. The first thing we did was the wand experience at Olivander's. The wandmaker actually chose me to go thru the process of choosing a wand  . . . geek out!!!! I had shown up not knowing which wand I wanted. I had favorite characters and of course I considered their wands, but by the time we got to the shop, I was still unsure. But with the wand experience, my wand literally chose me!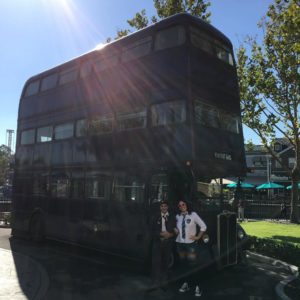 This time, we ended up taking our time, walking thru each store and exploring every corner. There were areas that we didn't see last time. The pet shop was amazing! Every creature from the story was there! I ended up getting my very own Fawkes the Phoenix. He sits proudly in my library and I've even considered having his theme playing constantly because he looks so real sitting there. We crept down Knockturn Alley and found Borgin and Burkes. Dude, that place was crazy. Ivan, the horror freak that he is, had way too much fun in there. Anything dark, you'll find it in there. The Weasley's shop is exactly as you'd imagine, areas all around the alley where spells could be performed, and the centerpiece, Gringotts Bank, complete with fire-breathing dragon! We walked thru the beautifully detailed bank to get to the ride. I will admit that Gringotts was not my favorite of the park, but still definitely worth doing. Then we hopped on the Hogwarts Express that took us to Hogsmeade Village.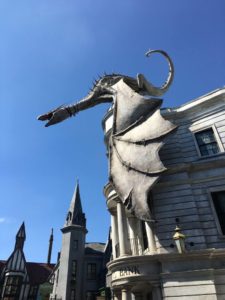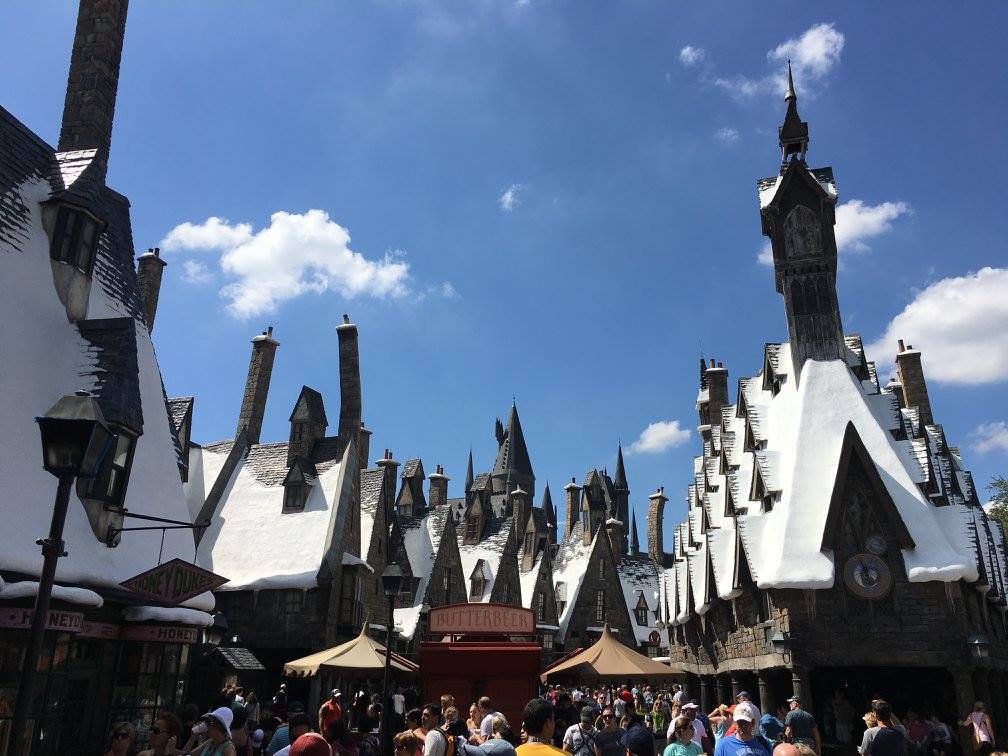 If you thought Diagon Alley was beautiful, then Hogsmeade will blow your mind! It was 90ish degrees, but I wanted to put on a jacket because the snow capping the houses looked so real. Music played all thru the village. Honeyduke's Sweet Shop carried everything that you could want: chocolate frogs, chocolate wands, Bertie Bott's Every Flavor Beans, etc. The Three Broomsticks is one of the coolest places you will ever go! We ate there our first time and we have been dreaming of their fish'n chips ever since. The butterbeer flows. Unfortunately, the 2 dragon roller coasters were under construction, but I can tell you that they are so much fun. They were open the first time we went and I loved them. But the Hippogriff ride was open and it was more fun that I remembered. You can even hear Fang barking inside Hagrid's cottage. The Owlery store offers all kinds of cool writing materials, perfect to use to send your mail home with your owl.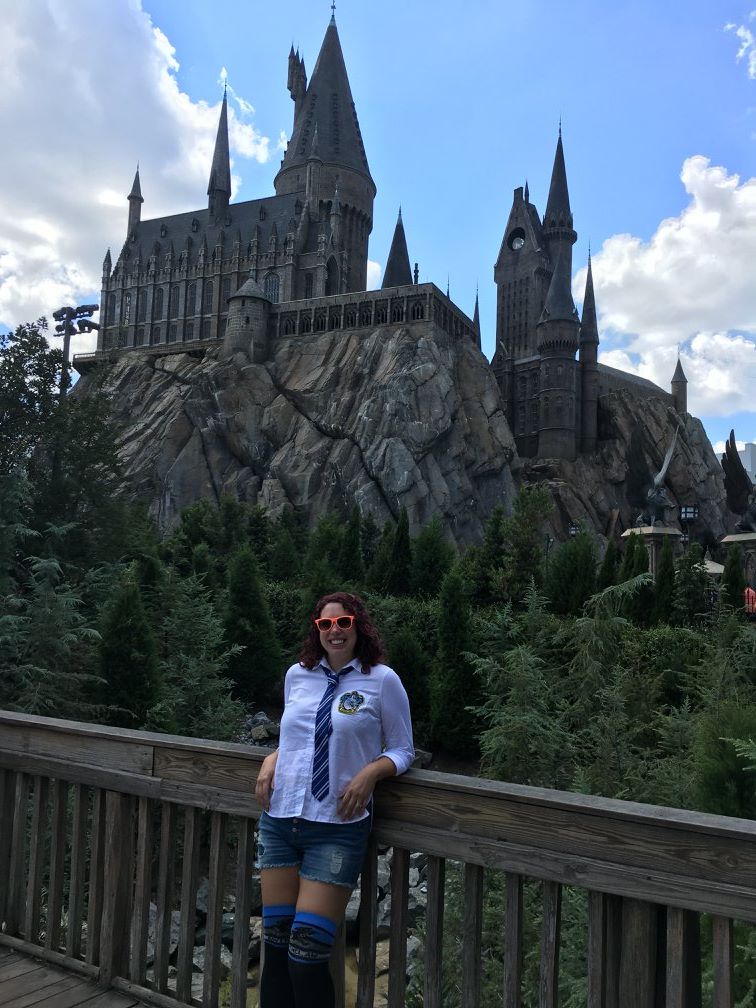 And then the piece de resistance: Hogwarts Castle!! Oh. My. Gosh. If you do nothing else in HPW, do Hogwarts. I do believe it is my favorite ride in the park! You literally feel like you are flying thru the grounds with Harry, Hermione, Ron, and a dragon. I cannot overhype it enough, as in, it can't be overhyped because it is that amazing. Even just walking thru the castle while waiting in line is worth it. All this to say, if you have a vacation coming up, maybe consider Harry Potter World at Universal. You do have to get a 2 Park ticket to get to both sides, but it is totally worth it. I felt like I was actually immersed in the story, and I never wanted to leave!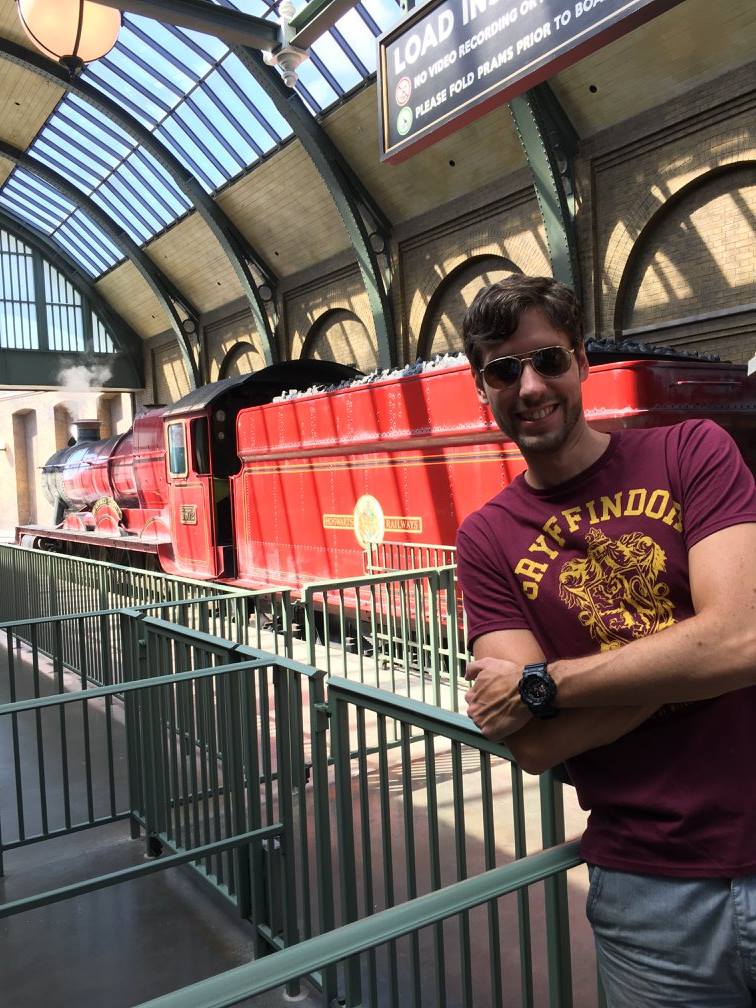 Have you been to Harry Potter World? Did you love it as much as I did!  Who wants to go with me next time!?!?!