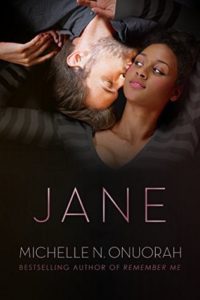 Author: Michelle Onuorah
414 Pages in Kindle
Published: February 6, 2015
Dates Read: February 11- March 4, 2015
My Rating: 5 Stars
Book Summary from Amazon:
Orphaned. Neglected. Hurt and abused. Jane Daugherty has survived what can only be described as the childhood from hell. After years of mental, physical, and sexual abuse, she has become a fiercely independent young woman – closed off from human connection. Unable to trust people or their ability to be kind, she has vowed to build a new life for herself so that she never has to rely on others again. At 24-years-old, she is fulfilling this vow, successfully working as the youngest tenure-track professor at the University of New York. Brilliant and remarkably accomplished, Jane's life takes an unexpected turn when she is reunited with the childhood friend she protected in foster care. Alexa Masterson introduces Jane to the family that adopted her, a family that includes her older brother, Aiden Masterson. Instantly drawn to each other, Aiden and Jane embark on a relationship that will either destroy them both or shape them into the man and woman they were always meant to be. Can what started as lust transform into love? And what will bring about the transformation that they ultimately need?
**Please note there is occasional cursing, mild violence, and unapologetic references to sexuality and spirituality within this work of fiction. Reader discretion is advised.**
---
My review in 2015:
Jane by Michelle Onuorah- What can I say? WOW. Jane and Aiden are two imperfect people. At times I liked Jane's character, and at times I didn't. That's a sign of good writing, getting so into the story and liking the character one moment, and then the next moment wanting to knock some sense into her! At times she seemed older than 24, due to what happened to her in past and how far she got in her education; other times I had to remind myself that she is just 24 and still immature in some ways.
When I started reading it, I thought it would be the "Christian Aiden" and the unsaved Jane. It is not that, so that was a welcomed change. I also LOVED the character Alexa! I would love a book featuring Alexa!
The book did have those difficult moments in it, and I teared up in several places while reading.