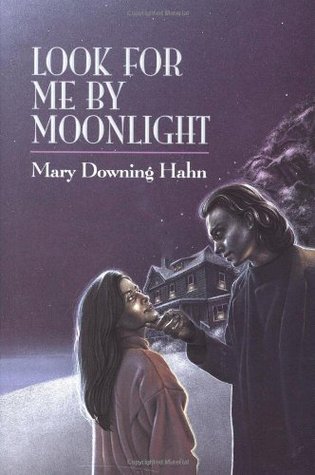 Author: Mary Downing Hahn
195 Pages
Published: September 8, 2008
Reviewed By: Kim
Kim's Rating: 3 Stars
Description from Amazon:
When sixteen-year-old Cynda goes to stay with her father and his second wife, Susan, at their remote bed-and-breakfast inn in Maine, everything starts off well despite legends about ghosts and a murder at the inn. But Cynda feels like a visitor in Dad's new life, an outsider. Then intense, handsome stranger Vincent Morthanos arrives at the inn and seems to return Cynda's interest. At first, she is blind to the subtle, insistent signs that Vincent is not what he seems-that he is, in fact, a vampire. Can Cynda free herself-and her family-from Vincent's power before it's too late? Full-bodied characterizations and page-turning suspense ensure that this eerie, riveting novel will appeal to middle school fans of mystery and horror.
Kim's Review:
Ok, puff read!!! Seriously, this was nothing more than brain candy. This book was a place holder while I waited for another book to get here in the mail. Hahn is usually my go-to for a quick, scary read and most of her books are awesome. But this one was more cheesy than scary. Don't take it too seriously, because you'll be disappointed if you do. Just a fun little romance-y vampire story. If you want something light and fanciful to read, then I recommend this book.