Standalone Sunday: The Last Victim

Standalone Sunday was started by Megan over at Bookslayer Reads.

What is Standalone Sunday?
Each Sunday bloggers feature a standalone book (one that is not part of a series) that they loved or would recommend. The standalone can also be one you want to read. There is so much focus on books that are part of a series that standalone books seem to be forgotten. They can be just as great as book series!
Here is my selection for this week:
The Last Victim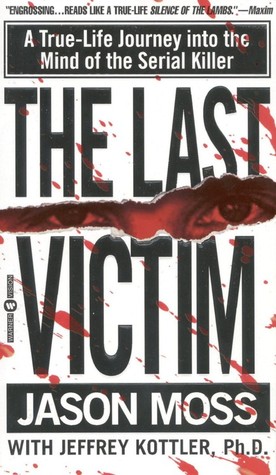 Book Description:
Dear Mr. Manson…
It started with a college course assignment, then escalated into a dangerous obsession. Eighteen-year-old honor student Jason Moss wrote to men whose body counts had made criminal history: men named Dahmer, Manson, Ramirez, and Gacy.
Dear Mr. Dahmer…
Posing as their ideal victim, Jason seduced them with his words. One by one they wrote him back, showering him with their madness and violent fantasies. Then the game spun out of control. John Wayne Gacy revealed all to Jason — and invited his pen pal to visit him in prison…
Dear Mr. Gacy…
It was an offer Jason couldn't turn down. Even if it made him…
The book that has riveted the attention of the national media, this may be the most revealing look at serial killers ever recorded and the most illuminating study of the dark places of the human mind ever attempted.
---
I read this memoir several times in college. This was when all I was reading was true-crime books; I could not get enough of them. And this one was fascinating though it is not for everyone as it is very graphic.  There is a movie called Dear Mr. Gacy that is based off this memoir.  Sadly, the author committed suicide in 2006.