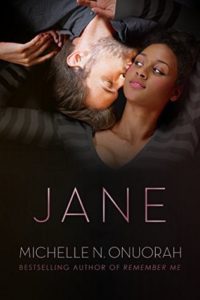 Author: Michelle Onuorah
414 Pages in Kindle
Published: February 6, 2015
Dates Read: February 11- March 4, 2015
My Rating: 5 Stars
Book Summary from Amazon:
Orphaned. Neglected. Hurt and abused. Jane Daugherty has survived what can only be described as the childhood from hell. After years of mental, physical, and sexual abuse, she has become a fiercely independent young woman – closed off from human connection. Unable to trust people or their ability to be kind, she has vowed to build a new life for herself so that she never has to rely on others again. At 24-years-old, she is fulfilling this vow, successfully working as the youngest tenure-track professor at the University of New York. Brilliant and remarkably accomplished, Jane's life takes an unexpected turn when she is reunited with the childhood friend she protected in foster care. Alexa Masterson introduces Jane to the family that adopted her, a family that includes her older brother, Aiden Masterson. Instantly drawn to each other, Aiden and Jane embark on a relationship that will either destroy them both or shape them into the man and woman they were always meant to be. Can what started as lust transform into love? And what will bring about the transformation that they ultimately need?
**Please note there is occasional cursing, mild violence, and unapologetic references to sexuality and spirituality within this work of fiction. Reader discretion is advised.**
---
My review in 2015:
Jane by Michelle Onuorah- What can I say? WOW. Jane and Aiden are two imperfect people. At times I liked Jane's character, and at times I didn't. That's a sign of good writing, getting so into the story and liking the character one moment, and then the next moment wanting to knock some sense into her! At times she seemed older than 24, due to what happened to her in past and how far she got in her education; other times I had to remind myself that she is just 24 and still immature in some ways.
When I started reading it, I thought it would be the "Christian Aiden" and the unsaved Jane. It is not that, so that was a welcomed change. I also LOVED the character Alexa! I would love a book featuring Alexa!
The book did have those difficult moments in it, and I teared up in several places while reading.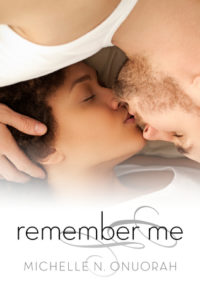 Author:  Michelle Onuorah
209 Pages in Kindle
Published: April 26, 2014
Dates Read: December 12-24, 2014
My Rating: 4 Stars
Book Summary from Amazon:
Kristen Tyverson lives the ideal life. Happily married, with three children, she has worked her way to becoming one of the most successful reporters in the country. While reporting on conditions in Afghanistan, she is severely injured during a bombing. For months, she is presumed dead, and her family mourns her passing, unaware that she has survived. When she is found alive, it is revealed that she has no recollection of the past 10 years of her life. Her husband, her children, her career: all a mystery to her. Grateful to have his wife back and determined to hold their family together, Mark Tyverson makes it his mission to win his wife's heart again — regardless of whether she remembers him or not. Remember Me is a story that traces the hard work of piecing back a life torn apart by memory loss. It explores the hardship both the victim faces as well as those around her, robbed of the person they know when she is robbed of the memories she had. Will Kristen, Mark, and their three children be able to rise to the challenge?
**Please note there is occasional cursing and various references to sexuality and spirituality within this work of fiction. Reader discretion is advised.**
---
My review in 2014:
I wasn't sure about Remember Me when I first read the description of the book, as to me the "lost memories" books have been overdone. But Michelle Onuorah had a sale on Remember Me for .99, so I figured "why not?" and got the book. (I had LOVED Type N and Taking Names. I knew it is a different type of book from those.)
I am glad I did buy Remember Me as I enjoyed it! It is all about love; not just romantic but family love. I expected more romantic love based on the cover, but still enjoyed the book.
The beginning is heartbreaking: What Mark goes through thinking Kristen passed away, when in fact, we as the reader know she is alive! I am just a few years younger than Kristen so I identified with her when she realized how much time in her life she lost. I put myself in her position thinking back to the year 2003 and how much of my life I would have lost. I actually put the book down and thought about that for a while.
I enjoyed the faith that Mark and Kristen have in the book. Michelle Onuorah is a proclaimed Christian and wrote that disclaimer in the description of the book. I look forward to reading more from Michelle Onuorah in the future!
[Top]