Standalone Sunday was started by Megan over at Bookslayer Reads.

What is Standalone Sunday?
Each Sunday bloggers feature a standalone book (one that is not part of a series) that they loved or would recommend. The standalone can also be one you want to read. There is so much focus on books that are part of a series that standalone books seem to be forgotten. They can be just as great as book series!
Here is my selection for this week:
The Farm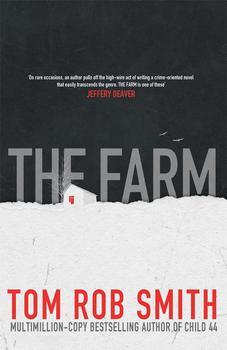 If you refuse to believe me, I will no longer consider you my son.
Daniel believed that his parents were enjoying a peaceful retirement on a remote farm in Sweden. But with a single phone call, everything changes.
Your mother…she's not well, his father tells him. She's been imagining things – terrible, terrible things. She's had a psychotic breakdown, and been committed to a mental hospital.
Before Daniel can board a plane to Sweden, his mother calls: Everything that man has told you is a lie. I'm not mad… I need the police… Meet me at Heathrow.
Caught between his parents, and unsure of who to believe or trust, Daniel becomes his mother's unwilling judge and jury as she tells him an urgent tale of secrets, of lies, of a crime and a conspiracy that implicates his own father.
---
I loved Tom Rob Smith's Child 44 series.  I was sad to say goodbye to Leo at the end of that series. Leo really grew on me, but why wouldn't he? The series was three books and decades of Leo's flawed life. I think that is why the character grew on me, he was flawed!  When I found out Tom Rob Smith wrote another book, I became excited. I can't wait to read this one as it sounds really good!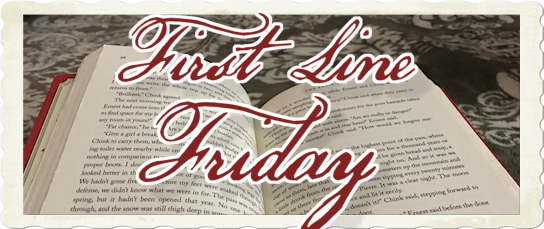 This week's First Line Friday will be from my second favorite read from 2015. It was my top read of the year until I read Secrets of a Charmed Life.
Since Maria had decided to die, her cat would have to fend for itself.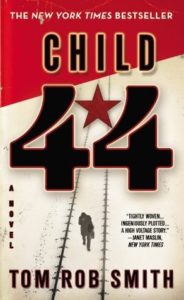 "There is no crime."
Stalin's Soviet Union strives to be a paradise for its workers, providing for all of their needs. One of its fundamental pillars is that its citizens live free from the fear of ordinary crime and criminals.
But in this society, millions do live in fear . . . of the State. Death is a whisper away. The mere suspicion of ideological disloyalty-owning a book from the decadent West, the wrong word at the wrong time-sends millions of innocents into the Gulags or to their executions. Defending the system from its citizens is the MGB, the State Security Force. And no MGB officer is more courageous, conscientious, or idealistic than Leo Demidov.
A war hero with a beautiful wife, Leo lives in relative luxury in Moscow, even providing a decent apartment for his parents. His only ambition has been to serve his country. For this greater good, he has arrested and interrogated.
Then the impossible happens. A different kind of criminal-a murderer-is on the loose, killing at will. At the same time, Leo finds himself demoted and denounced by his enemies, his world turned upside down, and every belief he's ever held shattered. The only way to save his life and the lives of his family is to uncover this criminal. But in a society that is officially paradise, it's a crime against the State to suggest that a murderer-much less a serial killer-is in their midst. Exiled from his home, with only his wife, Raisa, remaining at his side, Leo must confront the vast resources and reach of the MBG to find and stop a criminal that the State won't admit even exists.
[Top]