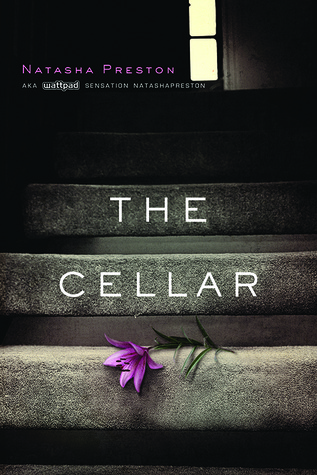 Author: Natasha Preston
374 pages
Published: March 1, 2014
Reviewed By: Kim
Kim's Rating: 5 Stars
Description from Amazon:
"Lily?"
My stomach dropped as a tall, dark-haired man stepped into view. Had he been hiding between the trees?
"No. Sorry." Gulping, I took a step back. "I'm not Lily."
He shook his head, a satisfied grin on his face. "No. You are Lily."
"I'm Summer. You have the wrong person." You utter freak!
I could hear my pulse crashing in my ears. How stupid to give him my real name. He continued to stare at me, smiling. It made me feel sick.
"You are Lily," he repeated.
Before I could blink, he threw his arms forward and grabbed me. I tried to shout, but he clasped his hand over my mouth, muffling my screams. My heart raced. I'm going to die.
For months Summer is trapped in a cellar with the man who took her—and three other girls: Rose, Poppy, and Violet. His perfect, pure flowers. His family. But flowers can't survive long cut off from the sun, and time is running out…
Kim's Review:
I've been seeing Preston's books on the shelves for months and for some reason, I only just picked them up recently. And I'm so glad I did! I read Awake a few weeks ago and loved it, so when I saw The Cellar at Target, I grabbed it. I'm a huge fan of Criminal Minds and to the annoyance of my family and friends, I totally consider myself to be an amateur profiler, and yes, I love showing off my skills. ? However, no Criminal Minds episode has ever awakened more empathy than this book did. Getting into the mind of both the criminal and the victim was fascinating! Watching Summer fight to hold onto her identity and her innocence was inspiring and heartbreaking, all at the same time. Seeing the other girls losing themselves in the fantasy that "Clover" set up for them gives such insight into real life kidnapping plights. If you like psycho thrillers, then this book is for you! And even if you don't, this is an empathetic and educational read that I would recommend to anyone.